All-in-one version
All-in-one version
CT News 2021, Issue 3
Director's Corner
Together, we are navigating challenging times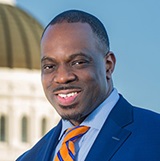 Greetings, Team Caltrans. Welcome to the latest issue of our departmental newsletter, CT News. We hope you enjoy it and that it brings a bright distraction into your lives during these challenging times.
Some of the challenges we face at work are quite daunting. The COVID-19 pandemic, as you well know, made a dispiriting comeback and is the cause of much sorrow, division and, among some of us, anger. As Caltrans workers, we continue to navigate this fraught situation as best we can, taking precautions to protect ourselves (with personal protective equipment, vigorous cleaning protocols, teleworking, etc.) while we accomplish all the things we need to do to keep our state's transportation network humming.
Wildfires have posed a huge challenge as well. Once again, our summer has been interrupted in a jarring way by fires' widespread damage and smoke. Our Maintenance crews continue to rise to the occasion. They are doing all they can to keep roadways open for residents who are forced to evacuate, and for emergency personnel who are trying to contain the wildfires and limit their destruction.
Some of you have dealt with the virus and wildfires on a personal level, forced to confront illness or hardships that can seem random and unfair. I find it heartening, but not at all surprising, that Caltrans employees have supported each other through such crises. We are fortunate to have each other and to work for a state that goes the extra mile in terms of providing time off, counseling and other services that render peace and security when we need it most.
Yes, these are formidable times. We at Caltrans are meeting the challenges, big and small, with a level of professionalism that is second to none. Thank you for all you do. Please stay safe and healthy.
Toks
P.S. Are you interested in reading more about what we are accomplishing at Caltrans? I encourage you to check out the latest issue of our Mile Marker magazine and learn how we are promoting equity, protecting wildlife, and planning for a more-sustainable future, among many other things. Mile Marker is available online.
News
Above and beyond: Leadworker given Medal of Valor
By Chris Woodward
District 2 public information officer
Royce Hiner, Leadworker for the District 2 Stormwater/Culvert Crew, was recently awarded the Governor's State Employee Medal of Valor.
The Medal of Valor Award is the highest honor the State of California can bestow upon its employees and is awarded to individuals who have performed an extraordinary act of heroism above and beyond the call of duty to save the life of another person or state property.
On July 25, 2018, Royce Hiner and co-worker Steven Hawthorne were traveling south on Interstate 5 toward Corning on an irrigation call. While en route, they came upon a van that was on fire. Hiner retrieved a fire extinguisher while Hawthorne called the incident into dispatch.
When Hiner got to the vehicle, the owner was running around frantically trying to put the fire out. Hiner advised the man to get away from the vehicle and worked to free a dog still in the vehicle. While trying to remove the dog from the vehicle, the owner tried multiple times to get back into the vehicle for possessions. Hiner told the man to stay out of the vehicle and restrained him several times to keep him from doing so.
As Hiner was pulling the man from the vehicle the last time, it burst into flames. The owner panicked, thinking his children were still in the van. Hiner, along with a female off-duty first responder, kept the man from getting near the vehicle. The three children were safe and accounted for in a different bystander's vehicle, along with the man's wife.
The man then went into a seizure. When deemed safe, Hiner and the first responder pulled the man further away from the burning vehicle. The vehicle fire then spread to nearby vegetation, threatening homes and prompting voluntary evacuations. Fire personnel then arrived and extinguished the flames.
Hiner was later treated for smoke inhalation at a nearby hospital.
Royce Hiner has been awarded the Silver Medal of Valor for his act of heroism extending above and beyond the normal call of duty and performed at personal risk to his safety to save human life or state property. His efforts are a true testament to his character, selflessness and dedication to his service here in District 2.
Be on the lookout for the annual ceremony (a prerecorded celebration which will be shared by CalHR) in the upcoming months.
Helping Recover, Rebuild and Revive Our Communities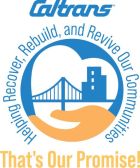 The California State Employee annual Our Promise campaign began on Sept. 1 and will continue through Nov. 12.
This year is being celebrated as the year to Recover, Rebuild, and Revive California. The official Caltrans campaign dates are Sept. 13 through Oct. 29.
Please join us in helping recover, rebuild, and revive our communities. Check out the Caltrans Our Promise webpage (accessible via Caltrans' onramp webpage) and listen to a message from Caltrans Director Toks Omishakin.
District 2 is doing its part to Clean California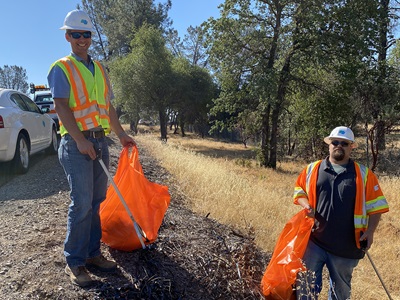 By Chris Woodward
District 2 public information officer
Clean California is a more than $1 billion, multi-year initiative to address litter while transforming unsightly roadsides into spaces with sustainable beautification projects that are places of pride.
Nearly a third of the Clean California funds are for cities, counties and tribal governments for their cleanup and beautification efforts. In addition to scaling up our litter pick-up efforts throughout the state, Caltrans will incorporate sustainable landscapes and facilitate beautification projects in underserved, rural and urban communities across the state.
"Litter continues to be a problem in many areas of our beautiful state," says District 2 Director Dave Moore. "Our goal is to significantly reduce litter along state highways through local partnerships and volunteer efforts, contracted work with small businesses, and our field maintenance personnel."
There have been multiple Clean California efforts here in District 2 since late-May. On June 7, an event was held along State Route 273 in the South Redding area, with District 2 executives, Maintenance and local Adopt-A-Highway sponsor Good News Rescue Mission on hand to perform litter abatement and area cleanups. On July 7, another event was held near Shasta View Drive and State Route 44, with litter abatement work by District 2 Maintenance and our partners from the Shasta County Opportunity Center.
In addition, District 2 Maintenance and area contractors have worked at numerous other locations to remove litter, graffiti, and help beautify spaces, including near the southbound Diamond Avenue off ramp from Interstate 5 in South Red Bluff and at the Shasta Dam Overlook on State Route 151 near the city of Shasta Lake.
The Clean California program will generate an estimated 10,000-11,000 jobs over three years including state jobs and opportunities for people experiencing homelessness, at-risk youths and people re-entering society following incarceration. In District 2, fifteen permanent full time Service Assistant Maintenance positions have been created for the Redding and Red Bluff areas. Job duties for these positions include litter and debris abatement and general landscaping and include medical, dental, and retirement packages.
Clean California's more than $1 billion investment includes:
$418 million: Litter Abatement
$287 million: State Beautification Projects
$296 million: Local Beautification Projects
$33 million: Public Education
$62 million: Project Design, Construction, Local Support and Engagement
Communities in all 58 California counties stand to benefit from Clean California. Caltrans will ramp up trash collection efforts and incorporate sustainable landscapes along state highways. Caltrans will fund projects on local streets and roads, tribal lands, parks, pathways, and transit centers through a new grant program to clean up and enhance public spaces.
Employees' kids honored for their safety posters
By Caroline Moreno
Division of Public Affairs
Each year, Caltrans holds its annual Highway Safety poster contest. The contest is open to children, grandchildren, nieces and nephews of Caltrans employees, and it gives the children an opportunity to express their messages about the importance of driving safely in or near highway work zones. It also allows them to be part of Caltrans' educational outreach and life-saving message.
The contest was open to children 17 years old or younger, and judges selected posters based on creativity, how well the poster conveyed the highway safety theme, and the use of color.
Although the posters differ greatly in appearance, they all convey one of these important messages, "Be Work Zone Alert" or "Move Over."
(Click on each of the posters below to get a closer look.)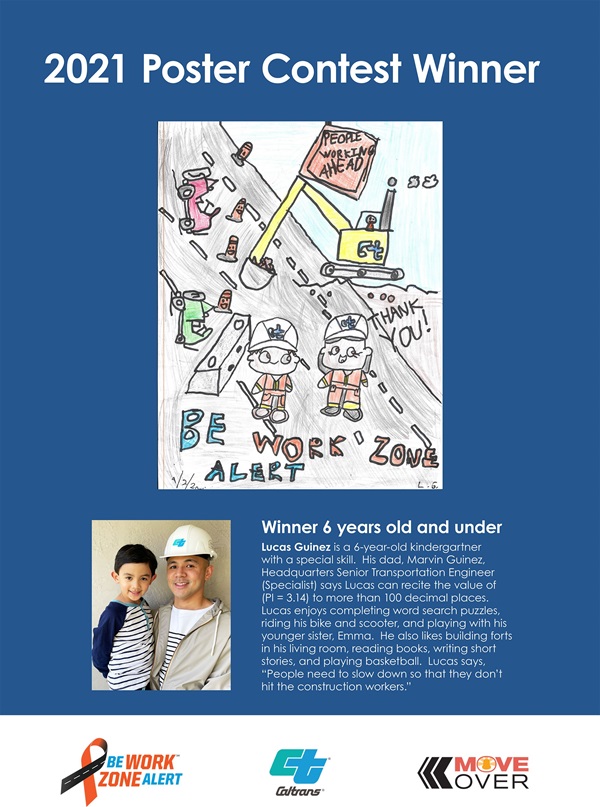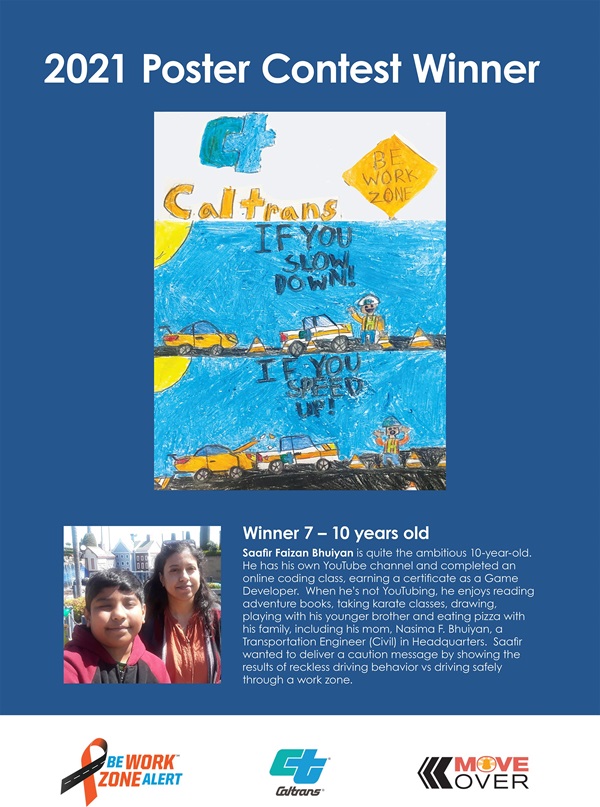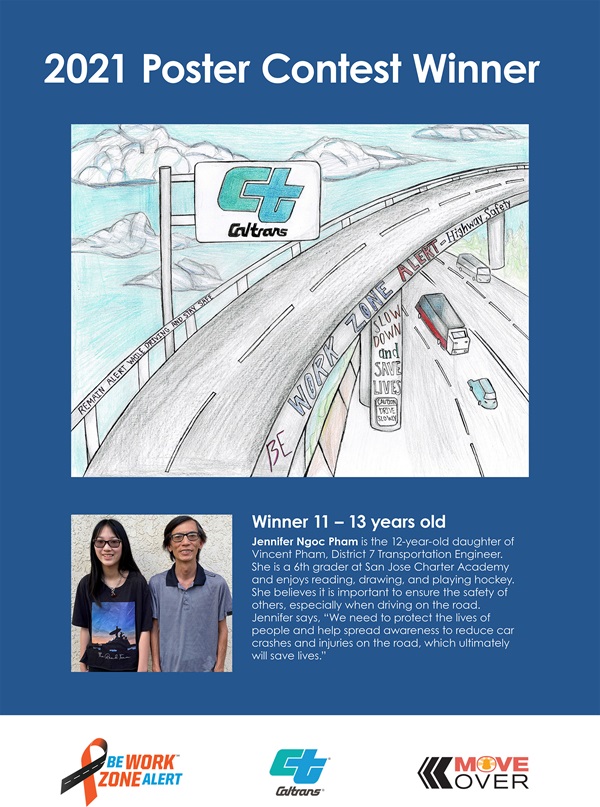 Olympic medalist has a loving link to Caltrans
Did you catch any of this summer's Games in Tokyo?
These weren't your grandfather's Olympics, which now find Gramps babbling on and on about Dick Fosbury's flop, Debbie Meyer's blowout speed, the Russians' three chances to win and Dave Wottle's "He's got one Kenyan …"
Not your grandfather's, perhaps, but definitely one aunt's. Caltrans employee Tracy Harrison, an office chief within the Division of Rail and Mass Transportation, was glued to the action as her beloved niece Krysta Palmer won a bronze medal in the women's 3-meter springboard diving competition. Palmer became the first U.S. woman to win an Olympics diving medal since the 2000 Summer Games in Sydney.
According to Harrison, the 29-year-old Palmer has known since age 5 that she wanted to be an Olympian. She was a very successful gymnast and, competing on the trampoline, was a junior national champion and "on track" for the 2012 Games in London before three knee injuries curtailed those Olympic avenues.
So about nine years ago, Palmer took up diving. She was a walk-on for the University of Nevada-Reno's swimming and diving team, eventually earning a full scholarship.
At Tokyo, she not only medaled in individual diving but also participated in the synchronized 3-meter springboard competition.
"I am so blessed with the village of wonderful people that surround me, and the greatest of these is my family," Palmer told CT News. "It has been a lifelong journey for me of reaching my goals of becoming an Olympian and now an Olympic medalist, and through it all, my family has been there to support, encourage, and motivate me.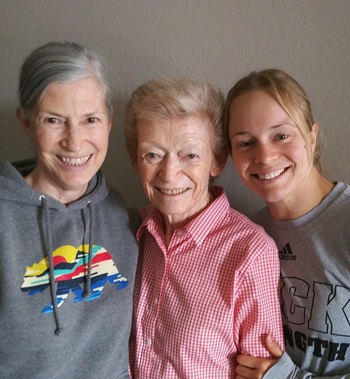 "My Aunt Tracy, along with many other family members, have been here for me during my hardest times and cheering me on when competitions didn't go as I wished they had. I have been through many injuries and I couldn't have achieved this big dream of mine without their encouragement. They truly share this victory with me."
A few weeks after the Tokyo Olympics, the proud aunt answered a few questions posed by CT News.
Have you seen her dive in person?
Harrison: "More than once! My mom and I have been to many of her national meets and even went to an international meet in Budapest in 2017. For this year's Olympic Trials, we took a three-week road trip to watch her in person in Indianapolis."
Did her extended family have any sort of watch party, or how otherwise was her Olympics experience shared among her relatives?
Harrison: "My mom and I had planned to go to Tokyo but COVID changed that. My brother and his wife, Krysta's parents, went to the NBC/Team USA party in Orlando to watch some of her events. The rest of the family is pretty well scattered, but there was a lot of social media contact, shared photos and texts during Krysta's competitions. I think all of us stayed up to watch the live coverage of the complete events (the earliest coverage was at 11 p.m. Pacific time)."
Do you know what Krysta's future plans might include?
Harrison: "Immediate future includes a trip to a Monday Night Football game in Green Bay. (My brother drives a big rig for Schneider Trucking, which is based in that area. His employer is located in the Green Bay area and apparently is a Packers sponsor. Krysta will toot a truck horn at the game and be interviewed by ESPN during the broadcast.) She's speculating about training for the next Olympics in Paris."
What does it feel like to be related to an Olympic medalist?
Harrison: "It didn't seem quite real until we greeted her at the Reno airport and got to touch her medal. I'm just so happy for her! It's exciting to see someone's dreams come true. I'm a former athlete myself — not at her level, though — so I have an inkling of the amount of hard work and dedication she has put into her accomplishment …"
Harrison elaborated that she competed in ski racing through her 20s. at her high school in Ohio, she lettered in volleyball, basketball and track, and was on her college track team for two years. "After college I took a cross-country bicycle tour with a group called Wandering Wheels — 2,700 miles in 29 days," Harrison added. "These days, I'm more likely to be found hiking."
Harrison and her mother, 89-year-old Renee Palmer (Krysta's grandmother) took a three-weeks-plus road trip to catch the diving Olympic trials in Indianapolis. The mother-daughter trek took them through 11 states and they took selfies at all 11 state capital buildings. The duo also watched in person as the younger Palmer competed in the FINA World Championships four years ago in Budapest, Hungary. Palmer and David Dinsmore captured third in the 3- and 10-meter mixed-team competition.
Let's let the Olympic medalist have the last word – about her roadies.
"My Aunt Tracy and grandma have brought joy to me in my athletic career by coming to most of my championship events that have been all across the USA," Palmer said. "I love my sport of diving and I don't plan on stopping until I've reached my peak or I stop having fun. …
"My family has hopes of traveling and being at an Olympic Games to support me, which is a big part of the reason that I want to continue training through to Paris 2024. It would be so special for me to have them there."
Meet 4 Caltrans employees advancing their careers with SJSU's online master's of science degrees in transportation management
By Dr. Asha Weinstein Agrawa, Ph.D.
Education director of the Mineta Transportation Institute
Since the mid-1990s, Caltrans employees have been advancing their careers with studies in the San Jose State University (SJSU) graduate program in transportation management. The program, offered by SJSU's Lucas Graduate School of Business and supported by the Mineta Transportation Institute (MTI), is designed for working professionals in any part of the transportation industry who want to hone the skills and knowledge needed for leadership roles. Our Caltrans students come to the program as engineers, communications professionals, planners, and more.
Students can earn a 10-course MS in Transportation Management degree or a 4-course graduate certificate. Current certificate offerings include a Certificate in Safety, Security, and Emergency Management and a Certificate in High-Speed and Intercity Rail Management.
Program benefits include online classes that meet weekday evenings, affordable tuition ($12,750 for the MS degree), and the opportunity to connect with and learn from industry leaders. Our faculty are nationally-known transportation professionals and researchers.
Also, MTI's Board of Trustees, which includes Caltrans Director Omishakin, advises on the curriculum, and classes regularly include executive-level guest speakers. Last year, for example, guest speakers included CalSTA Secretary David Kim; Tilly Chang, Executive Director of the San Francisco County Transportation Authority; Phillip A. Washington, Chief Executive Officer of the Denver International Airport; and Salvador Llamas, Chief Operating Officer of AC Transit.
As explained by Will Kempton, retired Caltrans Director and current instructor in the program, "An MSTM degree through SJSU and MTI can be a big help to your career. Not only will you take part in a first-rate graduate program focused on transportation, you'll also establish important connections with students and faculty that will help facilitate your future professional advancement."
In this article, you'll meet four current Caltrans staff members -- Aung Min Naing, Christina Prosperi, Noah Sanchez, and Alia Thomas -- and learn how they are using this educational opportunity to build up careers.
To learn more about the program, contact Dr. Asha Weinstein Agrawal, MTI Education Director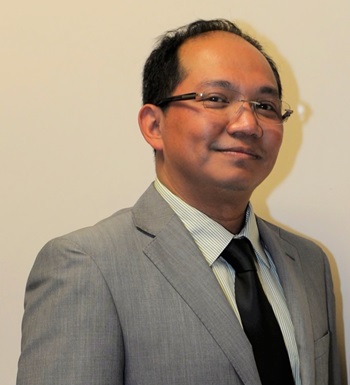 Aung Min Naing, P.E.
Project Traffic Engineer
Division of Design-Innovative Delivery Unit
District 8 - San Bernardino
Why did you choose the MSTM program?
I had always wanted to complete a master's degree program after I earned my undergrad degree 19 years ago. However, I didn't have the time to attend a traditional on-campus graduate school due to my work schedule, preparing for the PE license exam, and family matters. However, the MTI program offers accredited, on-line evening classes that are the perfect program for those of us working full time with family.
How has the program helped you to advance your career?
I like the program's unique mix of engineering, business, and planning. I have learned many things to take back and apply to my daily traffic engineering work at Caltrans. The MSTM program has improved my written communication skills, oral communication skills, and skills at working with internal and external stakeholders. Also, through the program I have developed in-depth knowledge about transportation policy, project management, leadership, marketing, and communication.
The MSTM degree will make me a tremendously more competitive candidate for a management promotion. The program offers numerous career benefits that include developing professional skills and expanding my professional network.
I would highly recommend this program to anyone who is seeking a rewarding career with abundant opportunities.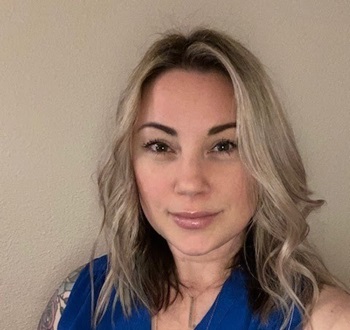 Christina Prosperi
Transportation Planner, Office of Complete Streets & Livable Communities
Active Transportation Coordinator & GIS Liaison
District 2 - Redding
Why did you choose the MSTM program?
I chose the SJSU program because of its community support. As a person who had just finished a bachelor's degree in her thirties while raising three small children, I was fully aware of how challenging a master's degree would be. However, the SJSU community, and the supportive and inspiring cohort that I am privileged to learn with make the journey better. We are networking and building meaningful professional relationships. We are creating friendships. We are learning from each other, and inspiring each other to grow in new ways.
In what ways has the program helped you to advance your career?
This program has advanced my understanding of the many transportation agencies in California and how we interact, each striving for a safe and reliable transportation system for all ages and abilities.
Every class is a round-table experience with dozens of transportation professionals bringing decades of cumulative experience and institutional knowledge to the discussion. The connections I have made through the program have closed the gap between district and state. I no longer feel like an employee of District 2, serving the community of this area, but as a member of a statewide agency bringing service to all California communities, sharing innovative ideas, and learning from everyone, regardless of district or position. My perspective on work has changed from "me working as an individual in a large organization" to "me working as part of something bigger than myself that gives me the power to make a difference."
Additionally, I am taking classes to earn a Transportation Safety, Security, and Emergency Management certificate at graduation. I can combine these skills with GIS skills I am learning concurrently through my local junior college, bringing future support and critical transportation solutions to communities during natural disasters.
Finally, the program has also led to a promotion. I had been working as an analyst in Local Assistance, but as I learned more about Caltrans, I found that I could best use my skills to benefit the community best as a transportation planner. The MSTM program played a crucial part in my promotion to the Complete Streets and Livable Communities Unit, where I can do just that.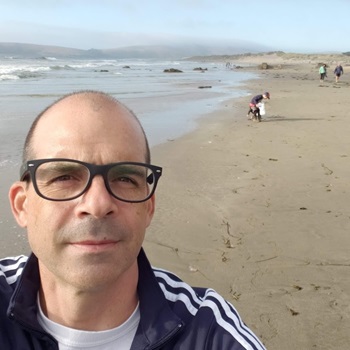 Noah Sanchez
Research Data Analyst II
Division of Maintenance, Office of Strategic Management
Why did you choose the MSTM program?
I wanted to earn a master's degree that aligns with my career at Caltrans. I knew I could make the time for this once the MSTM program began letting students join class using Zoom. Now, I can attend classes in the evening from my house. Also, when I explored the cost of the program, I was encouraged by its affordability.
How has the program helped you to advance your career?
The program has allowed me to refresh my research and reporting skills by incorporating modern techniques and resources.
For example, I took a class in Transportation Project Management taught by former Caltrans engineer Nigel Blampied. The knowledge I gained in this class was valuable as I began developing my first Work Breakdown Structure (WBS) at Caltrans, a project that I am working on for the Enterprise Data Governance Task Force. As a member of the Task Force, I lead three teams: one focuses on performance reporting, another on documentation, and the third on data visualization. Creating the WBSs and work plans for three teams was a lot of work, but in the class I learned how to bring structure, planning, and organization to the project.
To give another example, the class on Transportation Systems and Society has been a great way for me to refresh some of my research skills, from where to find sources of information, to the best ways to track the references. My research abilities were fine before, they are better now.
SJSU also offers a variety of resources including writing workshops that have helped me improve my written communications and extra ad-hoc workshops such as an introduction to computer languages for data analysis.
Regardless of classification, I would recommend this program to anyone at Caltrans interested in learning about topics relevant to what we do every day. My work/life balance has been minimally impacted due to the flexibility of taking classes at home and the affordability of the program.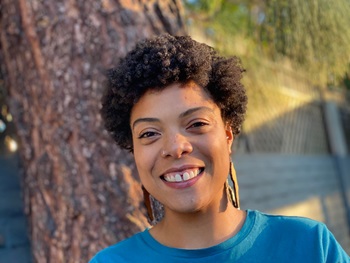 Alia Thomas
Associate Right of Way Agent
Division of Right of Way
District 4 - Oakland
Why did you choose the MSTM program?
As invaluable as on-the-job experience is, the opportunity to grasp the "bigger picture" was the building block that I needed to create a more solid foundation for the future of my transportation career. I entered into school seeking to learn more about the transportation sector as a whole. I was also there to explore my abilities as a leader. The program is intensive and mindful of the adult working student body that it is catering to, with evening classes.
How has the program helped you to advance your career?
I've been working at Caltrans District 4 (Oakland) for a little under four years. Through the MSTM program, I'm exposed to project management processes and theories, so my understanding of management has advanced notably.
For example, I have come to understand how the many functions within the transportation sector are deeply intertwined. And not just with each other, but also with how society functions as a whole.
The MSTM program is also designed to help students manage the rapid evolution in the transportation industry, whether autonomous vehicles, electric scooters, or flying carpets. As the MSTM degree lays the foundation for me to move into new opportunities at Caltrans, I am simultaneously preparing myself for the challenges that lie ahead.
I have also learned about emergency security management, and I will secure the Certificate in Transportation Safety, Security, and Emergency Management along with my MSTM degree.
Whether or not your intention is to go into management (if you aren't already), the knowledge gained in this program is invaluable to understand transportation management functions and processes. In addition, you get an introduction to the vast number of employment opportunities in the transportation sector, from aviation logistics to public policy. Also, you are learning about issues like racial inequality, climate change, homelessness, and the rapid expansion of major metropolitan areas in this country and across the globe.
Foundation plots a winning course at fundraiser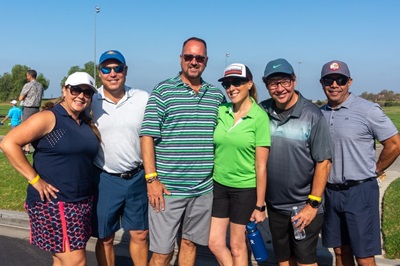 By Mallory Fites
California Transportation Foundation Operations Manager
The California Transportation Foundation (CTF) is in full swing fundraising for its charitable programs this year.
A big thank you to our generous sponsors that raised $35,250 at the CTF SoCal Charity Golf Tournament on June 21. Also a shout-out to our amazing volunteers who helped us raise $5,417 for our charitable programs, surpassing our goal of $3,000 on the day of the tournament in fundraising!
The Our Promise Campaign is also encouraging current Caltrans state employees to designate CTF as their charity of choice. We encourage you to give a nudge to current Caltrans employees who may not know about CTF and how important their contribution can be for the transportation community. If 100 employees donated $5 this would contribute to the CTF match portion of a $1,000 partnered scholarship. CTF partners with every Caltrans district in California to provide scholarships for students intent on a career in transportation.
To make a pledge, tell new donors to go to https://www.ourpromiseca.org/give and insert the CTF tax-player ID 68-0165257 and address 9500 Kiefer Blvd. PO Box 276828, Sacramento, CA 95827-6828. A big thank you to our reoccurring Our Promise donors who can continue to use the Our Promise Code 16017.
CTF planned to reveal its new website on Sept. 16! Visit www.the-ctf.org, which has new ways to donate including ApplePay and Venmo, sign-up for our e-newsletter and text to donate option! We look forward to connecting you to our events, programs and services with a refreshed look and feel throughout the website.
CTF has been helping the transportation community across the state. Shortly after the Santa Clara Valley Transportation Authority (VTA) mass shooting on May 23 , when nine coworkers were shot and killed at the VTA rail yard, CTF reached out to VTA to provide each family with a $2,500 Fallen Worker Grant. CTF established the VTA Memorial Fund and matched donations dollar for dollar up to $7,500 per family. In an outpour of support $166,756.05 was donated from 100 VTA employees through a vacation donation program. Each family received a $26,717.34 check in August to help during this difficult time.
Then as crews battled the Caldor Fire, CTF provided a $2,000 Emergency Relief Grant to Sloan Holland-Crespo, a Caltrans Division of Environmental Analysis Student Assistant, who lost her El Dorado County home and vehicle in the Caldor Fire. A fund was also established to collect donations but will not be matched. Donations can be made with a credit card by clicking here.
CTF recently helped the families of three Caltrans employees who tragically lost their lives while on the job. The Rahmatolah Memorial Fund was established in memory of Rahmatolah Yaghoubi, a Caltrans employee who was working at home on a Caltrans project when he went outside for a break and was attacked and killed in front of his home. CTF is matching donations dollar for dollar up to $7,500, and has provided a $2,500 Fallen Worker Grant. Donations can be made with a credit card.
The Brad Haines Memorial Fund was established in memory of Brad Haines, a LANE Security Paving JV, employee who was struck and killed by a drunk driver while on the job. CTF is matching donations dollar for dollar up to $7,500, and has provided a $2,500 Fallen Worker Grant. Here is where you can donate.
We also issued a $2,500 Fallen Worker Grant for Troy Lohuis, a TC1 Supervisor for a highway specialty company, to help with funeral costs. He was on the job when he was killed in South Sacramento during a hit-and-run crash.
CTF is a 501(c)3 non-profit dedicated to supporting transportation professionals and their families. CTF provides scholarships for students studying transportation-related fields, memorial funds for fallen workers, financial support for workers injured on the job, as well as career development and mentorship opportunities. Most donations are tax deductible, and all donations are used to fund the programs CTF administers on behalf of the industry.
If you would like to donate to CTF, visit www.transportationfoundation.org/donate until September 15, or send a check to: 9500 Kiefer Blvd., P.O. Box 276828, Sacramento, CA 95827-6828. For more information, please visit the CTF website or contact Interim Executive Director Marnie Primmer (marnie@the-ctf.org) or Operations Manager Mallory Fites (mallory@the-ctf.org).
***
The California Transportation Foundation (CTF) has announced this year's winners for the four most prestigious awards in transportation: Person of the Year, Caltrans Director Toks Omishakin; Elected Official of the Year, Hon. John Fasana; Organization of the Year, Bay Area Toll Authority; and Project of the Year, Gerald Desmond Bridge.
Finalists for 13 other categories have been announced, and winners will be unveiled at the awards ceremony at noon on May 27. This year's virtual event is free with a suggested donation. You are invited to cheer on the winners live during the ceremony. Sign up to join the virtual program.
CTF is a 501(c)3 non-profit dedicated to supporting transportation professionals and their families. CTF provides scholarships for students studying transportation-related fields, memorial funds for fallen workers, financial support for workers injured on the job, as well as career development and mentorship opportunities. Most donations are tax deductible, and all donations are used to fund the programs CTF administers on behalf of the industry.
If you would like to donate to CTF, visit www.transportationfoundation.org or send a check to: 9500 Kiefer Blvd., P.O. Box 276828, Sacramento, CA 95827-6828. For more information, please visit the CTF website or contact Interim Executive Director Marnie Primmer (marnie@the-ctf.org) or Operations Manager Mallory Fites (mallory@the-ctf.org).
Hats Off
Caltrans help clean roadway 'without gripe'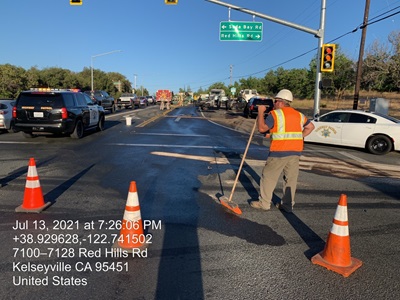 Note: Daniel Fansler of the California Highway Patrol on July 14 passed along compliments made by other CHP officers regarding a July 13 collaboration with Caltrans Maintenance workers.
I wanted to pass on that your crew over here in Lake County did an excellent job assisting us with a Hazmat spill [of diesel fuel and gasoline] on State Route 29 at Kits Corner in Kelseyville yesterday. If there's a way to give them an "atta boy" as an agency, we highly recommend it. Thanks again. Read (the following email sent within the CHP by CHP officer Adam Garcia):
Last night the hazmat spill was at Caltrans area border between Lakeport and Clearlake Oaks and after hours in hot weather. Rich Swaney and Mike Dugan's crews responded and worked to clear the state highway blockage, which was extensive.
During the time out there, all of the crew members held a positive attitude and worked to safely clear the roads. Joe Woodward was also on scene as Hazmat specialist and coordinated a sweeper truck from Ukiah which greatly sped up the clean up process.
These gentlemen and their crews deserve an "atta boy" for the work they did and always doing what needs to be done without gripe or complaint.
Health and Safety
Introducing Caltrans' COVID-19 Rapid Testing Program
By the Office of Employee Health & Safety
On July 26, Caltrans initiated weekly mandatory COVID-19 testing to all employees whose COVID-19 vaccination status is not verified per the direction provided by the Administration to implement enhanced safety measures. Further details of that announcement can be found in PIB 21-29.
To comply with the weekly mandatory COVID-19 testing, the following employees must adhere to testing when accessing any Caltrans facility:
Employees who are not fully vaccinated.
Employees for whom vaccine status is unknown or documentation is not provided.
Note: Testing is only for employees who are and remain asymptomatic. Employees experiencing symptoms are required to stay home and consult with their medical provider for guidance.
At this moment, weekly testing does not apply to employees who are 100 percent teleworking or are on extended leave until such time that the employee needs to access a Caltrans facility. Adherence to weekly testing will be rolled out in phases. The roll out schedule is to be determined and will be communicated when established.
Employees who are not vaccinated or did not disclose their status will receive an email with instructions on how to register for testing when testing is required of them. The email will contain a link specific to each District and/or testing site. NOTE: The email must not be shared to avoid registration at the wrong testing site.
Employees, including teleworkers, who report to any worksite (other than their home) to conduct Caltrans business are expected to adhere to the testing requirements of that location. Unvaccinated and unverified employees who fall into this category should work with their supervisor and contact the location prior to arrival.
Employees who are required to test and do not test, may be docked as Absent Without Leave (AWOL) for any in-office scheduled shifts on or between the test date cited above and the next available testing date. At this time, testing will occur once a week. Telework is not a substitute for employees who have not tested and are not able to access their assigned workstation due to the mandate issued by Governor Newsom. Employees who do not test or are docked as AWOL may also be subject to disciplinary action or AWOL separation from state service.
Who's New
Onalis Cruz, assistant to the director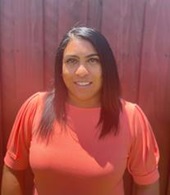 Onalis Cruz this summer was promoted to become the assistant to the director in the Director's Office at Headquarters in Sacramento.
Onalis has served a total of almost 15 years in the state of California. She began her state career in 2007, serving more than five years with the Department of Corrections and Rehabilitation (CDCR), where she became the supervising dental assistant at Folsom State Prison and California Medical Facility.
She then joined the Program Support team at CDCR and served more than eight years as a dental assistant, providing clinical and administrative support.
In 2020, Onalis served a brief period with Caltrans as a staff services analyst for the Division of Procurement and Contracts (DPAC) Property Control team. She then went on to use her skills as a licensing analyst at the Dental Board of California in 2021.
Onalis possesses a bachelor's degree in health care administration. Outside of work, Onalis is an active mom to her three children, with hobbies and an interest in photography and crafting.
---
Leah Fisher, office chief of Air Quality and Climate Change
Leah Fisher is Caltrans' new office chief of Air Quality and Climate Change effective Sept. 16.
Leah has served as the senior adviser for research and innovation at the California Strategic Growth Council and Governor's Office of Planning & Research since late 2017, where she has focused on leveraging partnerships, actionable science, and equitable, meaningful engagement to help California meet its climate goals. Leah co-manages the Climate Change Research Program and Tribal Government Challenge Planning Grant Program, and supports a variety of interagency climate efforts.
She joined the state of California from Washington, D.C., where she worked on sustainable transportation and innovation at the U.S. Department of Energy, as well as on climate change policy at the National Oceanic and Atmospheric Administration.
Leah has a B.S. in biology from Duke University (yes, big college basketball fan!) and an M.S. in marine science from the College of Charleston. An East Coast native, she loves California and everything it has to offer – especially exploring and hiking, and having the opportunity to work for the state.
She recently completed a lifelong bucket list item and got scuba certified, and is planning a scuba trip soon.
Leah is very excited to join Caltrans and work with everyone to advance the department's mission and elevate climate change efforts in the department.
---
Adnan Maiah, statewide Clean California program director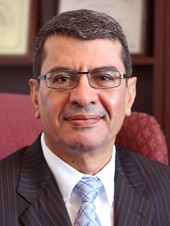 Adnan Maiah has been named the statewide Clean California program director, effective Sept. 14.
Adnan has held various leadership positions within Caltrans during his 29 years with the department. Most recently he served as the deputy district director for Strategic Portfolio Management and the single focal point (SFP) in District 12.
Adnan has led efforts on innovative projects that have helped Caltrans achieve its goals and objectives and has collaborated with regional and local stakeholders to strengthen partnerships. His team focused efforts on program/project management, sustainability, innovation, efficiency and alignment with the Caltrans Strategic Management Plan.
Since becoming the SFP in 2005, Adnan has led delivery teams to achieve an outstanding record of delivery. Prior to his current role, Adnan held the positions of deputy district director for Capital Outlay Support/Project Delivery for seven years and the office chief of Program/Project Management for eight years.
He also served as the acting District 12 director during part of 2018 where he led the district team on activities related to Maintenance, Operations, Planning, Project Delivery and Administration.
Adnan is a recipient of the Charles H. Purcell Award for Outstanding Management and Engineering in Transportation. He holds both a bachelor of science degree and a master of science degree from the University of Texas and a doctor of philosophy (Ph.D.) degree in civil engineering from New Mexico State University.
Adnan lives in the City of Orange with his wife and children and enjoys biking and playing basketball.
---
Momoko 'Momo' Tamaoki, assistant division chief in the Division of Rail and Mass Transportation
Momoko "Momo" Tamaoki is the new assistant division chief in the Division of Rail and Mass Transportation.
Momo had been serving as chief in DRMT's Office of Assets and Equipment. In that role, she was responsible for procurement of new rail equipment, maintenance of existing rail equipment, long-term and short-term fleet planning, zero emissions innovation and technology, and FTA procurement oversight.
Momo has more 15 years of state government experience as a rail and transit professional with expertise in project management, contract administration, grants management and fleet management. In her new role, she will continue participating in various staff development and engagement activities as well as playing a major role for Caltrans/DRMT to become an innovation leader in zero emission mobility.
In her spare time, Momo enjoys hiking, spending time with her family, and watching K-dramas.
Obituaries
John Robert Brown, retired traffic engineer
Note: The following obituary appeared on March 21 in The Sacramento Bee's online edition.
Retired Caltrans traffic engineer John Robert Brown passed away peacefully on March 13 at Sutter Medical Center in Roseville.
He was 84.
"Bob," as he was known to his family and friends, was born on Sept. 5, 1936, in Broken Bow, Oklahoma.
Bob was a devoted family man. He is survived by his wife of 47 years, Donna Brown of Roseville; brother Benny Brown of Franklin, Tennessee; brother Malcolm Brown and wife Clara of Red Bluff; son Paul Brown and wife Shawn of Franklin, Tennessee; grandson Anthony Brown, wife Katie and great-grandson Peter of Vacaville; grandson Joshua Brown and wife Andi of Mt. Juliet, Tennessee; sister-in-law Lorraine Pfuntner and husband Edward of West Sacramento; and many nieces and nephews.
Bob retired from Caltrans after 42 years of service as an assistant traffic engineer.
Bob was very celebrated in the bowling community for his skill and dedication to the sport he loved so dearly. He served as association secretary in Redding, and also ran several North State All-Stars, Norcal Seniors and PCCB tournaments over the years in Northern California.
An avid bowler for most of his life, one of Bob's greatest achievements was being inducted into the USBC Hall of Fame in Sacramento in 2012. He was also recognized in the Guinness Book of World Records for three consecutive 300 games. Also known as "Mr. 900" to his many friends and colleagues, Bob developed lifelong friendships and will be sadly missed around the lanes.
Bob touched many lives through his kindness and generosity. Whether it be a computer problem, bowling tips, auto mechanics or financial advice, Bob would drop everything to lend a hand. Not to mention, he will be remembered for his quick wit and sense of humor. Bob loved to make people laugh. Bob was dearly loved and will be greatly missed.
---
Robert Davis, joined Caltrans as a project planner in 1963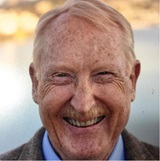 Note: The following obituary appeared July 29 in the online version of The Union (Grass Valley).
Robert "Red" Davis passed away peacefully on July 24 at home in Morro Bay, CA with his wife and daughter by his side. He was 76.
Red was born Feb. 9, 1945, as a self-described war baby to Robert and Josephine Davis in Colton, where he was part of the "protected generation." Parents who lived through the depression and fought the World War wanted a better life for their children. Red and his school mates blossomed under that nurturing, graduating from Colton High School in 1962. He continued his education earning a bachelor degree in Human Resources from Cal State San Bernardino in 1978.
Red began working for Caltrans as a project planner in 1963. In 1965 the military came knocking so he joined the Air Force Reserve where he served for 33 years and rose to the rank of Senior Master Sergeant retiring in 1998.
In 1970 Red said he won the lottery when he married the love of his life, Gail. They raised two children, son Scott and daughter Catherine. In the early 1970s, Red and Gail would bring their family to the Nevada City area to camp, hike and play and fell in love with the area. They bought property and in 1978 moved their family away from Southern California to Nevada City where they built a home in the woods. His greatest joy was exploring the roads, trails and mountains continuing to hike, camp and ride his bicycle. Red was an avid outdoorsman and bicyclist and he completed numerous centuries, double centuries and bicycle tours across the western states.
Red and Gail retired in 1996 and moved to Morro Bay to begin the next chapter of their lives. That involved extensive travel with multiple road trips across the United States and Canada as well as trips to Europe showing his wife, children and granddaughters the true meaning of traveling in style.
When not traveling, Red was immersing himself in the Morro Bay community. He joined the San Luis Obispo bike club where he served multiple terms as president. He served on a variety of city committees and was elected to City Council in 2016 serving 4 years before being re-elected to a second term in 2020.
Red developed deep ties within the Morro Bay community and his passing will be felt by many as a huge loss. Mayor John Headding described Red as having a "strong work ethic, clear and concise communication style and genuine care for our community members enabling him to make a huge impact on important city initiatives. Red was truly one of a kind and we are going to miss him greatly".
Red is survived by his wife and soulmate of 50 years, Gail; daughter and son-in-law Catherine and Pat Sullivan; beloved granddaughters Caitlyn and Sara Sullivan; grandson, Shaun Davis and great-granddaughters Kylah and Stella Davis. He is preceded in death by his parents Bob and Jo Davis and son, Scott Davis.
A Celebration of Life was be held on Aug. 9 at the Cloisters Community Park in Morro Bay.
---
Richard D. Huartson, retired Caltrans worker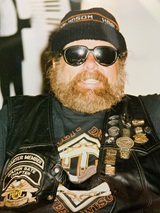 Note: The following obituary was provided by the family of Richard D. Huartson.
Richard Huartson, a retired Caltrans employee and loving father of two children, passed away at age 76 on Sept.3, 2019.
Richard started working for Caltrans in 1965 at Marysville as an apprentice heavy equipment mechanic. Around 1969, he became a journeyman mechanic and was transferred to Sacramento where he worked until 1972, when he was promoted to a resident mechanic job at Woodfords and then Caples Lake maintenance stations in Alpine County.
He continued this work in the mountains until 1980 when he was promoted to Supervisor 1 and transferred to Shop 11 in San Diego. In 1986, he was promoted to Supervisor 2 and transferred to the Equipment Shop at the San Francisco – Oakland Bay Bridge.
Richard worked there during the Loma Prieta earthquake in 1989 and told a lot of stories about the destruction that he saw there. In 1992, he promoted to Superintendent 1 at the Headquarters offices at Stockton Boulevard and 34th Street in Sacramento. He worked here until he retired in 2000.
After retiring, Richard enjoyed his free time at his home in Pine Grove. He spent his retirement years tending to his peach trees, doing gardening, woodwork, leatherwork, metal fabrication, mechanical hobbies and watching hockey. He enjoyed collecting firearms, shooting and reloading. He also did some hunting, fishing and camping with his family and friends.
Richard was preceded in death by his father, Harold; mother, Marjorie; sister Doranna; and granddaughter Paityn. He is survived by his sister Claudia; his children, Darin and Tiffany; and grandchildren Brandon, Richard, Layne, Greysen, Hannah and Lexi.
Erick S. (Scott) Hugghins, drove big equipment for Caltrans
---
Note: The following obituary was provided by the family of Richard D. Huartson.
Erick S. (Scott) Hugghins passed away at home after a long fight against cancer. He was 50.
Scott was born to Roy Lee Hugghins and Cheryl (Kopp) Hugghins on Feb. 17, 1971, in San Rafael. When his father was deployed during the Vietnam War, Scott and his mom moved to Rough and Ready, where he grew up.
Before his illness, Scott was an employee of Caltrans and Nevada County Public Works. He loved driving and hauling big equipment. He also loved working with his good friend, Gordo.
Scott was predeceased by his father.
Surviving Scott are his loving partner of 31 years, Susan Steiner, his mother, Cheryl; his brother, Zachary (Jennifer) Istre ; his nephew, Jeremy Istre; uncle and aunt, Greg and Barbara (Kopp) Wilcox; uncle, Ed Hugghins (Wanda); and his loving Texas family, cousins, Cortney Hayden and Aaron Wilcox, and his best friends since kindergarten, Myles Russell and Chris Ward.
It was Scott's wish to have no memorial service.
---
Bruce Marshall, retired senior right-of-way agent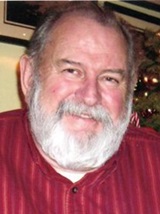 Note: The following obituary appear in the July 4 online edition of the Lost Coast Outpost (Humboldt County).
Bruce Marshall passed away peacefully in his sleep on the morning of June 24, 2021 at the age of 83.
Bruce was born in San Francisco on April 22, 1938. Raised in Sausalito, even in his early years Bruce was known for his adventurous spirit and enjoyment of outdoor activities, including fishing, hunting and abalone diving. Bruce also played high school football. He graduated from Tamalpais High School in 1956.
Thereafter, Bruce relocated in 1958 to attend Humboldt State University. While attending Humboldt State, Bruce met Carrol Ann Richardson, whom he would later marry in 1962. During his years in college, Bruce became a member of the Tau Kappa Epsilon fraternity. He graduated Humboldt State University with a degree in marine biology.
After college and serving our nation in the United States Coast Guard, Bruce became employed by the California Department of Transportation in Eureka as a right-of-way agent. During these early years of his career, Bruce welcomed a son, Jeffrey, and a daughter, Sharon, into his life in 1968 and 1969, respectively.
As his career advanced, Bruce left Eureka for San Diego in 1972, and again moved to Yuba City in 1977 before returning to the Eureka area in 1991. During his time with Caltrans, Bruce ultimately rose to the position of senior right-of-way agent before retiring in the year 2000. Tragically, later that same year, Carrol passed away.
Though larger than life in both stature and personality in adulthood, in addition to his enjoyment of outdoor activities, Bruce was also an avid stamp collector, an accomplished bridge player, and a member of the Lost Coast Sea Shell Club.
It was through that sea shell club membership that Bruce met Karen Ralston, whom he would later marry in 2003 and to whom he remained married until his death.
Bruce was a wonderful husband, father, colleague and friend, who will be greatly missed by those that knew and loved him.
Bruce was preceded in death by his first wife, Carrol Ann Marshall. He is survived by his second wife, Karen Marshall of Eureka; his son, Jeffrey Marshall of Yuba City; his daughter, Sharon Collins of Houston, Texas; his granddaughter, Kylie Williams of Yuba City and her son and Bruce's great-grandson, Mykah Gonzales.
A celebration of Bruce's life will be held at a time to be announced later. In lieu of flowers, the family requests that donations be made to the American Cancer Society, Bruce's preferred charitable organization.