Obituaries
Obituaries
John Robert Brown, retired traffic engineer
Note: The following obituary appeared on March 21 in The Sacramento Bee's online edition.
Retired Caltrans traffic engineer John Robert Brown passed away peacefully on March 13 at Sutter Medical Center in Roseville.
He was 84.
"Bob," as he was known to his family and friends, was born on Sept. 5, 1936, in Broken Bow, Oklahoma.
Bob was a devoted family man. He is survived by his wife of 47 years, Donna Brown of Roseville; brother Benny Brown of Franklin, Tennessee; brother Malcolm Brown and wife Clara of Red Bluff; son Paul Brown and wife Shawn of Franklin, Tennessee; grandson Anthony Brown, wife Katie and great-grandson Peter of Vacaville; grandson Joshua Brown and wife Andi of Mt. Juliet, Tennessee; sister-in-law Lorraine Pfuntner and husband Edward of West Sacramento; and many nieces and nephews.
Bob retired from Caltrans after 42 years of service as an assistant traffic engineer.
Bob was very celebrated in the bowling community for his skill and dedication to the sport he loved so dearly. He served as association secretary in Redding, and also ran several North State All-Stars, Norcal Seniors and PCCB tournaments over the years in Northern California.
An avid bowler for most of his life, one of Bob's greatest achievements was being inducted into the USBC Hall of Fame in Sacramento in 2012. He was also recognized in the Guinness Book of World Records for three consecutive 300 games. Also known as "Mr. 900" to his many friends and colleagues, Bob developed lifelong friendships and will be sadly missed around the lanes.
Bob touched many lives through his kindness and generosity. Whether it be a computer problem, bowling tips, auto mechanics or financial advice, Bob would drop everything to lend a hand. Not to mention, he will be remembered for his quick wit and sense of humor. Bob loved to make people laugh. Bob was dearly loved and will be greatly missed.
---
Robert Davis, joined Caltrans as a project planner in 1963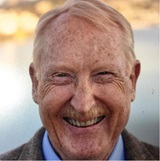 Note: The following obituary appeared July 29 in the online version of The Union (Grass Valley).
Robert "Red" Davis passed away peacefully on July 24 at home in Morro Bay, CA with his wife and daughter by his side. He was 76.
Red was born Feb. 9, 1945, as a self-described war baby to Robert and Josephine Davis in Colton, where he was part of the "protected generation." Parents who lived through the depression and fought the World War wanted a better life for their children. Red and his school mates blossomed under that nurturing, graduating from Colton High School in 1962. He continued his education earning a bachelor degree in Human Resources from Cal State San Bernardino in 1978.
Red began working for Caltrans as a project planner in 1963. In 1965 the military came knocking so he joined the Air Force Reserve where he served for 33 years and rose to the rank of Senior Master Sergeant retiring in 1998.
In 1970 Red said he won the lottery when he married the love of his life, Gail. They raised two children, son Scott and daughter Catherine. In the early 1970s, Red and Gail would bring their family to the Nevada City area to camp, hike and play and fell in love with the area. They bought property and in 1978 moved their family away from Southern California to Nevada City where they built a home in the woods. His greatest joy was exploring the roads, trails and mountains continuing to hike, camp and ride his bicycle. Red was an avid outdoorsman and bicyclist and he completed numerous centuries, double centuries and bicycle tours across the western states.
Red and Gail retired in 1996 and moved to Morro Bay to begin the next chapter of their lives. That involved extensive travel with multiple road trips across the United States and Canada as well as trips to Europe showing his wife, children and granddaughters the true meaning of traveling in style.
When not traveling, Red was immersing himself in the Morro Bay community. He joined the San Luis Obispo bike club where he served multiple terms as president. He served on a variety of city committees and was elected to City Council in 2016 serving 4 years before being re-elected to a second term in 2020.
Red developed deep ties within the Morro Bay community and his passing will be felt by many as a huge loss. Mayor John Headding described Red as having a "strong work ethic, clear and concise communication style and genuine care for our community members enabling him to make a huge impact on important city initiatives. Red was truly one of a kind and we are going to miss him greatly".
Red is survived by his wife and soulmate of 50 years, Gail; daughter and son-in-law Catherine and Pat Sullivan; beloved granddaughters Caitlyn and Sara Sullivan; grandson, Shaun Davis and great-granddaughters Kylah and Stella Davis. He is preceded in death by his parents Bob and Jo Davis and son, Scott Davis.
A Celebration of Life was be held on Aug. 9 at the Cloisters Community Park in Morro Bay.
---
Richard D. Huartson, retired Caltrans worker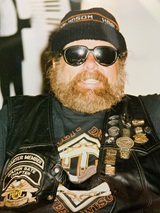 Note: The following obituary was provided by the family of Richard D. Huartson.
Richard Huartson, a retired Caltrans employee and loving father of two children, passed away at age 76 on Sept.3, 2019.
Richard started working for Caltrans in 1965 at Marysville as an apprentice heavy equipment mechanic. Around 1969, he became a journeyman mechanic and was transferred to Sacramento where he worked until 1972, when he was promoted to a resident mechanic job at Woodfords and then Caples Lake maintenance stations in Alpine County.
He continued this work in the mountains until 1980 when he was promoted to Supervisor 1 and transferred to Shop 11 in San Diego. In 1986, he was promoted to Supervisor 2 and transferred to the Equipment Shop at the San Francisco – Oakland Bay Bridge.
Richard worked there during the Loma Prieta earthquake in 1989 and told a lot of stories about the destruction that he saw there. In 1992, he promoted to Superintendent 1 at the Headquarters offices at Stockton Boulevard and 34th Street in Sacramento. He worked here until he retired in 2000.
After retiring, Richard enjoyed his free time at his home in Pine Grove. He spent his retirement years tending to his peach trees, doing gardening, woodwork, leatherwork, metal fabrication, mechanical hobbies and watching hockey. He enjoyed collecting firearms, shooting and reloading. He also did some hunting, fishing and camping with his family and friends.
Richard was preceded in death by his father, Harold; mother, Marjorie; sister Doranna; and granddaughter Paityn. He is survived by his sister Claudia; his children, Darin and Tiffany; and grandchildren Brandon, Richard, Layne, Greysen, Hannah and Lexi.
Erick S. (Scott) Hugghins, drove big equipment for Caltrans
---
Note: The following obituary was provided by the family of Richard D. Huartson.
Erick S. (Scott) Hugghins passed away at home after a long fight against cancer. He was 50.
Scott was born to Roy Lee Hugghins and Cheryl (Kopp) Hugghins on Feb. 17, 1971, in San Rafael. When his father was deployed during the Vietnam War, Scott and his mom moved to Rough and Ready, where he grew up.
Before his illness, Scott was an employee of Caltrans and Nevada County Public Works. He loved driving and hauling big equipment. He also loved working with his good friend, Gordo.
Scott was predeceased by his father.
Surviving Scott are his loving partner of 31 years, Susan Steiner, his mother, Cheryl; his brother, Zachary (Jennifer) Istre ; his nephew, Jeremy Istre; uncle and aunt, Greg and Barbara (Kopp) Wilcox; uncle, Ed Hugghins (Wanda); and his loving Texas family, cousins, Cortney Hayden and Aaron Wilcox, and his best friends since kindergarten, Myles Russell and Chris Ward.
It was Scott's wish to have no memorial service.
---
Bruce Marshall, retired senior right-of-way agent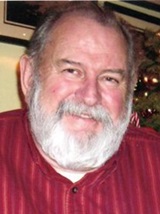 Note: The following obituary appear in the July 4 online edition of the Lost Coast Outpost (Humboldt County).
Bruce Marshall passed away peacefully in his sleep on the morning of June 24, 2021 at the age of 83.
Bruce was born in San Francisco on April 22, 1938. Raised in Sausalito, even in his early years Bruce was known for his adventurous spirit and enjoyment of outdoor activities, including fishing, hunting and abalone diving. Bruce also played high school football. He graduated from Tamalpais High School in 1956.
Thereafter, Bruce relocated in 1958 to attend Humboldt State University. While attending Humboldt State, Bruce met Carrol Ann Richardson, whom he would later marry in 1962. During his years in college, Bruce became a member of the Tau Kappa Epsilon fraternity. He graduated Humboldt State University with a degree in marine biology.
After college and serving our nation in the United States Coast Guard, Bruce became employed by the California Department of Transportation in Eureka as a right-of-way agent. During these early years of his career, Bruce welcomed a son, Jeffrey, and a daughter, Sharon, into his life in 1968 and 1969, respectively.
As his career advanced, Bruce left Eureka for San Diego in 1972, and again moved to Yuba City in 1977 before returning to the Eureka area in 1991. During his time with Caltrans, Bruce ultimately rose to the position of senior right-of-way agent before retiring in the year 2000. Tragically, later that same year, Carrol passed away.
Though larger than life in both stature and personality in adulthood, in addition to his enjoyment of outdoor activities, Bruce was also an avid stamp collector, an accomplished bridge player, and a member of the Lost Coast Sea Shell Club.
It was through that sea shell club membership that Bruce met Karen Ralston, whom he would later marry in 2003 and to whom he remained married until his death.
Bruce was a wonderful husband, father, colleague and friend, who will be greatly missed by those that knew and loved him.
Bruce was preceded in death by his first wife, Carrol Ann Marshall. He is survived by his second wife, Karen Marshall of Eureka; his son, Jeffrey Marshall of Yuba City; his daughter, Sharon Collins of Houston, Texas; his granddaughter, Kylie Williams of Yuba City and her son and Bruce's great-grandson, Mykah Gonzales.
A celebration of Bruce's life will be held at a time to be announced later. In lieu of flowers, the family requests that donations be made to the American Cancer Society, Bruce's preferred charitable organization.