Who's New
Who's New
Onalis Cruz, assistant to the director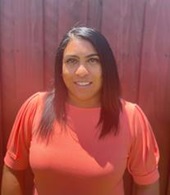 Onalis Cruz this summer was promoted to become the assistant to the director in the Director's Office at Headquarters in Sacramento.
Onalis has served a total of almost 15 years in the state of California. She began her state career in 2007, serving more than five years with the Department of Corrections and Rehabilitation (CDCR), where she became the supervising dental assistant at Folsom State Prison and California Medical Facility.
She then joined the Program Support team at CDCR and served more than eight years as a dental assistant, providing clinical and administrative support.
In 2020, Onalis served a brief period with Caltrans as a staff services analyst for the Division of Procurement and Contracts (DPAC) Property Control team. She then went on to use her skills as a licensing analyst at the Dental Board of California in 2021.
Onalis possesses a bachelor's degree in health care administration. Outside of work, Onalis is an active mom to her three children, with hobbies and an interest in photography and crafting.
---
Leah Fisher, office chief of Air Quality and Climate Change
Leah Fisher is Caltrans' new office chief of Air Quality and Climate Change effective Sept. 16.
Leah has served as the senior adviser for research and innovation at the California Strategic Growth Council and Governor's Office of Planning & Research since late 2017, where she has focused on leveraging partnerships, actionable science, and equitable, meaningful engagement to help California meet its climate goals. Leah co-manages the Climate Change Research Program and Tribal Government Challenge Planning Grant Program, and supports a variety of interagency climate efforts.
She joined the state of California from Washington, D.C., where she worked on sustainable transportation and innovation at the U.S. Department of Energy, as well as on climate change policy at the National Oceanic and Atmospheric Administration.
Leah has a B.S. in biology from Duke University (yes, big college basketball fan!) and an M.S. in marine science from the College of Charleston. An East Coast native, she loves California and everything it has to offer – especially exploring and hiking, and having the opportunity to work for the state.
She recently completed a lifelong bucket list item and got scuba certified, and is planning a scuba trip soon.
Leah is very excited to join Caltrans and work with everyone to advance the department's mission and elevate climate change efforts in the department.
---
Adnan Maiah, statewide Clean California program director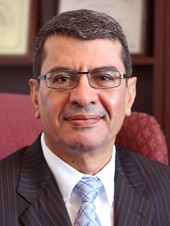 Adnan Maiah has been named the statewide Clean California program director, effective Sept. 14.
Adnan has held various leadership positions within Caltrans during his 29 years with the department. Most recently he served as the deputy district director for Strategic Portfolio Management and the single focal point (SFP) in District 12.
Adnan has led efforts on innovative projects that have helped Caltrans achieve its goals and objectives and has collaborated with regional and local stakeholders to strengthen partnerships. His team focused efforts on program/project management, sustainability, innovation, efficiency and alignment with the Caltrans Strategic Management Plan.
Since becoming the SFP in 2005, Adnan has led delivery teams to achieve an outstanding record of delivery. Prior to his current role, Adnan held the positions of deputy district director for Capital Outlay Support/Project Delivery for seven years and the office chief of Program/Project Management for eight years.
He also served as the acting District 12 director during part of 2018 where he led the district team on activities related to Maintenance, Operations, Planning, Project Delivery and Administration.
Adnan is a recipient of the Charles H. Purcell Award for Outstanding Management and Engineering in Transportation. He holds both a bachelor of science degree and a master of science degree from the University of Texas and a doctor of philosophy (Ph.D.) degree in civil engineering from New Mexico State University.
Adnan lives in the City of Orange with his wife and children and enjoys biking and playing basketball.
---
Momoko 'Momo' Tamaoki, assistant division chief in the Division of Rail and Mass Transportation
Momoko "Momo" Tamaoki is the new assistant division chief in the Division of Rail and Mass Transportation.
Momo had been serving as chief in DRMT's Office of Assets and Equipment. In that role, she was responsible for procurement of new rail equipment, maintenance of existing rail equipment, long-term and short-term fleet planning, zero emissions innovation and technology, and FTA procurement oversight.
Momo has more 15 years of state government experience as a rail and transit professional with expertise in project management, contract administration, grants management and fleet management. In her new role, she will continue participating in various staff development and engagement activities as well as playing a major role for Caltrans/DRMT to become an innovation leader in zero emission mobility.
In her spare time, Momo enjoys hiking, spending time with her family, and watching K-dramas.