Who's new
Who's New
Sergio Aceves, chief of the Division of Maintenance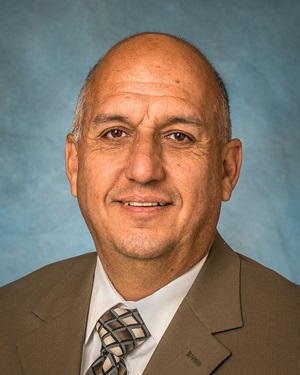 Sergio Aceves is Caltrans' new division chief of Maintenance. He began leading, managing and overseeing the statewide Maintenance program effective Feb. 8.
Sergio has served Caltrans since 1998, beginning as a resident engineer and gaining valuable leadership experience at Headquarters and in District 3 as the state pavement engineer, acting district deputy director of Maintenance and operations and office chief of Maintenance and Traffic Engineering. In these roles, Sergio has guided teams through emergencies such as the Oroville Dam evacuation in 2017 and the Public Safety Power Shutoff events that began unexpectedly in fall 2019.
As the state pavement engineer, Sergio led the implementation of the Road Repair and Accountability Act of 2017 (SB 1) in ensuring the state's largest asset was on track to meet SB 1 performance targets. Through these experiences and others at Caltrans, he has found strong partnerships and teamwork lead to the best outcomes.
In this role, Sergio will be focused on continuing to build teams and partnerships to deliver innovative solutions that match ongoing and new challenges with an equitable approach to maintaining the state's transportation network. He will also be focused on advancing opportunities for the women and men on the front lines of Caltrans' maintenance forces.
Sergio graduated from California State University, Sacramento, with a degree in civil engineering. He and his wife, Patricia, live in Yuba City and are fortunate to have three children; Nataly, Gabriel and Adrian. He enjoys playing soccer, hiking, and spending time at warm, sunny beaches.
---
Dina A. El-Tawansy, District 4 director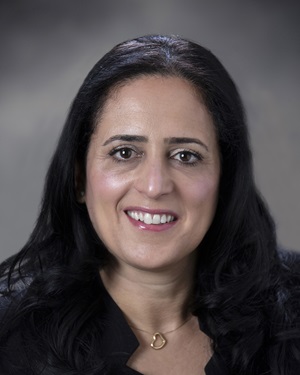 Dina A. El-Tawansy began her new role as District 4's director on March 4.
Dina has 23 years of service with Caltrans and her leadership experience spans three districts and multiple divisions. Her most recent assignment was as District 4's acting director. Previously, she served as chief deputy district director for the Bay Area district.
While much of her career has been in District 4 and District 7, Dina also served in District 12 (Orange County) as the deputy district director of Operations and Maintenance.
In her new capacity, Dina will manage a $2 billion budget of in-house and oversight investments, as well as lead nearly 3,500 staff. She looks forward to implementing the department's new mission, vision and goals, building and strengthening partnerships, and continuing to work towards multimodal, safe and reliable transportation solutions that equitably serve all people.
Dina earned a B.S. degree in civil engineering from Cal Poly Pomona and an M.S. degree from Long Beach State University in construction management. She is a licensed professional engineer (PE) and project management professional (PMP).
---
Velessata Kelley, chief of staff to the director
Velessata Kelley began serving as chief of staff to Caltrans Director Toks Omishakin on May 3.
Velessata has served 31 years in the state of California, and joined Caltrans in 2013.
Velessata joined the Caltrans team by accepting the position of office chief for the Office of Outdoor Advertising (ODA). In this capacity, Velessata was instrumental in leading department efforts to negotiate settlements for highway projects impacting outdoor advertising displays, and in successfully prosecuting industry violations.
Prior to Caltrans, Velessata served as CalPERS' legislative coordinator in the Office of Governmental Affairs.
EDD is where Velessata spent most of her state service, first serving in the Unemployment Insurance and Employment Services programs, and then in the Marketing and Constituent Services, Legislative Affairs, and Communications offices. As a legislative analyst, Velessata also served part-time as staff to the Gov. Gray Davis administration's Office of Senate, Labor Relations and Appointments, assisting various legislative deputies and senior staff.
In 2017, Velessata served as the acting chief of staff in the Director's Office for several months before returning to ODA. In 2020, Velessata was assigned as office chief for the Office of Professional Development in the Division of Traffic Operations.
Velessata is a alumni of California State University, Sacramento, where she earned a master's degree in business administration and a bachelor's degree in government-journalism. Outside of work, Velessata is an active member of Alpha Kappa Alpha in the Sacramento Chapter, and is an associate member of Jack and Jill of America.
---
Rizwan Tanvir, Project Delivery assistant chief engineer
Rizwan Tavir is the new assistant chief engineer for Project Delivery.
As a member of the Project Delivery leadership team, he will coordinate activities and provide technical support to the deputy director of Project Delivery, Michael Keever, and to the division chiefs in Project Delivery on complex issues, policy matters and projects of critical concern to Caltrans generally, and to Project Delivery specifically.
He will be responsible for leading strategic efforts of high importance to Caltrans and its governing agencies.
Rizwan has more than 20 years of experience in managing transportation programs and projects with Caltrans and California High-Speed Rail Authority (CAHSRA). He has a master's degree in civil engineering and a certificate in transportation systems engineering from Cornell University.