Obituaries
Obituaries
James William Benbrook, retired Caltrans worker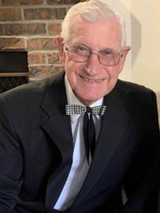 Note: The following obituary appeared in the Jan. 14 online edition of the Lee's Summit (Missouri) Tribune.
Longtime Caltrans employee James William Benbrook, 84, of Lee's Summit, passed away Jan. 21.
He was 84.
Jim was born on July 30, 1936, in Garfield, Arkansas, the third of four children born to John and Jewell (Ricketts) Benbrook. Jim grew up in Lodi, and was a graduate of Sacramento City College. Following graduation, he enlisted in the U.S. Army where he served from 1958 until 1961 until his honorable discharge.
He retired from Caltrans after over 35 years of service.
In his spare time, James enjoyed sailing, singing, working on his 1964 Ford Falcon and spending hours on end beautifying his gardens. He was a self-taught handyman and mechanic.
After retirement, James and his wife, Sharel, made their home on four acres in Lee's Summit, Mo., where he enjoyed gardening and spending time with family.
Jim was very active in the Church of Jesus Christ of Latter-Day Saints, serving in several positions through out the years including serving a mission with Sharel in the LDS Employment center helping people find needed employment. Jim was a joyful soul and had a joke and a smile for anyone he encountered. He also had a giving heart and was often found rendering service to anyone in need.
James was preceded in death by his parents and a sister, Frances Swanson. He is survived by his wife of 62 years, Sharel Benbrook; four children: Jeffery Benbrook (wife, Sharon), Wendy Frye (husband, Michael), Rohn Benbrook (wife, Deanne), and Randy Benbrook (wife, Charlene); grandchildren: Matthew Benbrook, Alex Benbrook, John-Michael Frye, Silas Frye, Sage Frye, Tyler Frye, Brooke Frye, Heath Frye, Ryan Benbrook, Ashley Arnett, Kimberly Randall, Rylie Benbrook, Logen Benbrook, Emma Benbrook, and Jakob Benbrook; great grandchildren: Serenity, Chloe, Ella, Charlie, David, and Jennifer; several nieces, nephews, and other family members.
---
Rolland John 'Brownie' Brown, retired Caltrans worker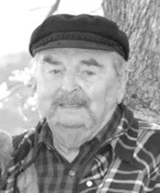 Note: The following obituary appeared in the Jan. 22 online edition of the Paso Robles Press.
Longtime Caltrans employee Rolland John "Brownie" Brown was born in 1937 Salinas to John W. and Wilhelmina Brown.
He died in late 2020.
He graduated from Palma High School in 1956 and attended Hartnell College. He began his lifelong career with Caltrans and married his high school sweetheart Linda M. Brown in 1957. Shortly after starting his career with Caltrans, he received a transfer and moved his family to Atascadero.
He had many hobbies, including riding horses, woodworking, boating, and off-road racing, which he enjoyed with his grandsons.
He is survived by his wife of 63 years and their children Catherine Mott, Mike Brown and Nancy Normile; grandchildren Nolan Mott, Nicole Jackson, Michalann Mott, Kailee Mullen, Emilee Brown, Jacob Brown, Shelbi Keller, Chad Normile, and Troy Normile; and seven great-grandchildren.
---
Joseph Aramat Chumo, retired District 3 construction worker
Note: The following obituary appeared in the Life in Legacy Kenya website (obituarykenya.co.ke) on March 25.
Retired Caltrans District 3 construction worker Joseph Aramat Chumo died on March 13 after a long battle with diabetes and lung cancer.
Joseph was born in 1947 in the Kenyan town of Kapulung'o, Nakuru County, and later moved to Kabimoi, Eldama Ravine Sub-county, Baringo County. He was the sixth child of Kapterit Chumo and Tabartai Kimoi Chumo (Chepokisira), and brother to the late Kiprono Chumo, Sarah Kibusa, Serah Korkoren, the late Elizabeth Bundotich, the late John Chumo, Sara Lessonet, Job Chumo, Jeniffer Kotut and Martha Lunguch.
Joseph is survived by children Caroline Jeruto Chumo and Charles Kiplimo Chumo , and by several grandchildren and great-grandchildren.
---
Karen Dawn Sanchez, retired District 6 worker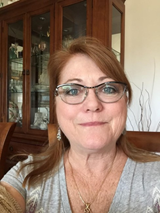 Note: The following obituary appeared on DignityMemorial.com.
Retired Caltrans worker Karen Dawn Sanchez, age 65, of Oceanside passed away on Dec. 27, 2020.
Karen was born to Joe Dalton Thompson and Daisy Lillith Krider on Dec. 15, 1955, in Oceanside. Raised in Oceanside by John M. and Daisy Kozak, Karen enlisted in the Army after high school. In 1978 she welcomed her daughter Jessica Bee Taylor.
Karen received a bachelor of science in civil engineering degree from San Diego State University in 1989. After graduating, she started her 21-year career with Caltrans in Fresno and met Phillip R. Sanchez. She married Phillip in 1994 and they lived together in Clovis until retirement.
Karen was an active member in her local community with emphasis on the less fortunate. She helped organize meal distribution to those in need. She also enjoyed piano lessons, RV camping, entertaining guests, and being an active member of Immanuel Lutheran Church.
She is dearly missed by her husband, Phillip; daughter Jessica and husband Tony Garofalo, daughter Stephanie and husband Chad Lenaburg, daughter Sara Sanchez and fiancé Jacob Rodgers, son Willis Adkins and fiancé Timberly Lane, niece Saira Thompson and fiancé Shane Martin, sister Carol McNickle, uncle Don and Margaret Krider, and extended family including eight grandchildren. Her children and grandchildren remember her as a loving, caring mother and grandmother with a "Trust but Verify" attitude.
She was preceded in death by her parents and her brother, Robert Thompson.
---
Glenn H. Fraley, retired Caltrans mechanic
Note: The following obituary appeared in the Hanford Sentinel on April 27.
After a series of health issues, Glenn H. Fraley, 66, passed away at home on March 24 surrounded by his wife and children.
Glenn was born in Hanford on Nov. 9, 1953, to Patsy and Gennis Fraley of Lemoore. He grew up in Clovis/Fresno area, before his parents settled in Lemoore during his high school years. He graduated from Lemoore High School in 1972 and that was where he met his future wife. On June 29, 1973, he married Becky Virden and they were married just shy of 47 years before his death.
Glenn loved working on cars long before he made a career as a mechanic. He was 14 when he bought his first vehicle, a 1940 Ford pickup, and his love for wrenching took over. He worked as a heavy equipment mechanic for DeRaad Warehouse, City of Lemoore, and Caltrans before having to medically retire from Caltrans in 2011.
Glenn enjoyed spending time with his wife, children, and grandchildren, riding his Harley Davidson motorcycles, camping, and tinkering in his garage or on the property. He most enjoyed traveling and some of his favorite trips were to Australia with his brother-in-law and best friend, where they rented Harleys to explore the countryside; an Alaskan cruise with his wife; and his all-time favorite was a year abroad in Sicily with his wife and youngest daughter, Alesa.
His dry sense of humor, quick wit, his love of a good prank, and his teasing ways will be missed most by family and friends.
Glenn is survived by his wife Becky (Lemoore), their children Eric, wife Anna and son Elias (Grover Beach); Paul (Oxnard); Katie (Narvaez), husband Cesar and daughters Adriana and Isabella (Elk Grove); Alesa, fiancé Mikey Ray, daughters Charlee and Addison and son Cooper (Richland, WA). He is also survived by sister Susan Mumm, husband Jerry (Coarsegold); brother John Fraley, wife Kathy (Fresno); brother-in-law Mike Virden, fiancée Tanya Russell (Lemoore); brother-in-law James Virden, wife Kelly (Lemoore) and eight nieces and nephews, and numerous cousins.
---
Charles Larry Lagle, worked 15 years for Caltrans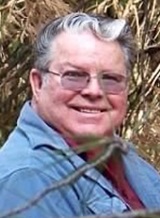 Note: The following obituary appeared in the Paso Robles Daily News on March 16.
On March 8, Charles Larry Lagle, loving husband, father and grandfather, passed away at the age of 80.
Larry was born on Aug. 8, 1940, in Tucson, Arizona, and was raised in the small Arizona town of Bowie. He served in the Marines from 1960-1970, including time as a reserve.
In 1959 he began his long 27-year career with Southern Pacific Railroad. In 1970 he married the love of his life, Joan Giacomini. Together they lived in Cloverdale, Willits, Sacramento, Pioneer and Paso Robles.
Larry also worked for 15 years for Caltrans and retired in 2003.
Larry had a passion for building cars, welding, four-wheel-drive runs, road trips and visiting his hometown of Bowie. He was an extremely hard worker and was very proud of the life he built with Joan. He especially loved spending time with his family and traveling.
Larry is survived by his wife of 50 years Joan; his three children, Elizabeth Hill (husband Murray), Jeff Lagle (wife Shirley), and Jennifer Gaviola (husband Brian); granddaughters Amy Martin, Kaylee Hill, and Malia and Kalani Gaviola; brother Carl Lagle (wife Cindy); and numerous nieces, nephews, family members, and friends. He was preceded in death by his beloved parents, Woodroe and Melba Lagle, and his sister, Ruth.
---
Corinna 'Suzie' Maskovich, 30-year Caltrans worker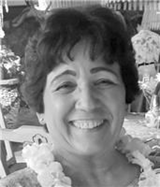 Note: The following obituary appeared in the Appeal Democrat (Colusa, Sutter and Yolo counties) on Jan. 8 and 9.
Corinna "Suzie" Maskovich, 62, loving wife, mother, sister and friend, earned her angel wings on Dec. 30, 2020, after a month-long battle with Covid-19.
Suzie is survived by her husband, Frank; sons, Sean and Ryan Maskovich; daughter, Erin Maskovich; son-in-law, William Semmens; mother, Mary Johnson; brother, Frank Ybarra; sisters, Diana Marlowe, Michele Scoggins and Katrina Johnson. She will be warmly remembered by numerous nieces, nephews, extended family and countless friends.
Suzie is preceded in death by her father, William Johnson of Live Oak.
Suzie began her career working for Bank of America, where she met her soon to be husband of 41 years. She then worked for Caltrans, first in the Accounting Office and then for the Office of Maintenance, where she retired after 30 years of service.
The simplest pleasures in life brought great joy to Suzie. She loved a quiet evening with family and her four legged companion, Bella. Suzie enjoyed spending time in the kitchen, creating delicious meals for her family and was known for her Swiss chicken, twice baked potatoes, macaroni with pot roast, and the list goes on.
She had an unexplainable passion for laundry and ironing. If you needed help, she was always there for you. Her cheerful attitude and bright smile will be missed. Even though Suzie was taken too soon, she lived an extraordinary life surrounded by those who loved and adored her.
---
Mitsuo 'Mits' Ogata, retired Caltrans branch manager
Note: The following obituary appeared in the Sacramento Bee on May 8.
Retired Caltrans worker Mitsuo "Mits" Ogata passed away peacefully on April 18 in Sacramento.
Mits was born on Dec. 4, 1945, and was the youngest of six siblings, preceded in death by his parents, Kiyotake and Tomeo Ogata, two brothers, Kiyoshi and Masaru, and one sister, Noriko Okusako.
He is survived by his two sisters, Terry Kiriu and Patricia Ogata, two sons, Aaron (Jennifer) and Jayson (Jennifer), and four grandchildren, Aaron Jr, Danielle, David, and Madelyn.
Mitsuo was born in the Tule Lake internment camp. After the war, his family settled in Lodi, where he attended Tokay High School. He lived most of his adult life in Sacramento, working over 40 years for the state of California as a branch manager all while being legally blind.
Mits enjoyed fishing the local rivers and lakes, coaching his son's baseball teams, and spending time with his four grandchildren.
---
Frederick Stewart, 85, longtime Caltrans worker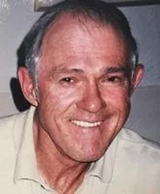 Note: The following obituary appeared in The Sacramento Bee on Jan. 17.
Retired Caltrans employee Frederick Stewart died on Dec. 23, 2020. He was born on Sept. 29, 1935, in Shoffner, Arkansas, to Faye and Fred Stewart.
Fred grew up in Arkansas and helped his family work the farm until they migrated to California in the mid-1950s after he graduated from Conway High School, where he lettered in basketball, baseball and football. His father opened a gas station/store in Orange County and they lived in a home with an avocado orchard adjacent.
Fred attended Orange Coast College where he met the love of his life, Nancy Gristy. Fred married Nancy in 1957. He started working for the city of Garden Grove as an engineer apprentice and continued his civil service with the city of Westminster until he took a job with the state of California and moved the family to Sacramento.
Fred graduated from CSU, Sacramento, in 1970. He worked for Caltrans with the Division of Aeronautics for over 30 years including an appointed position under then-Governor Ronald Reagan. During this time, he got two beehives to understand their flight patterns as he was learning to fly a plane.
When he retired from the state, he " volunteered" at the store that he and his wife (Nancy) had opened in 1985, named Sacramento Beekeeping Supplies. He continued to work there until the spring of 2020.
Fred enjoyed coaching youth baseball with Willow Rancho LL and District 7 all-stars. Many of his former players held him in very high regard and would sometimes stop in to visit him at the store. Fred was an avid golfer and was a former president of Haggin Oaks men's club. He also held various board positions with Caltrans GC and SIRS. He was a fan of the Sacramento Kings.
Fred and Nancy enjoyed their annual two-week trip to Hawaii every January for many years.
Fred lost his battle with pancreatic cancer. He is survived by his loving wife of 63 years; three children, Philip (Sabrina), Donna and Pamela (Mark) Hill; and grandchildren grandchildren Parker Stewart, Shelby (Matt) Pafford, Courtney and Brooklynne Hill. He also is survived by his sister Judy Gatley (residing in New Mexico) and family.