All-in-one version
All-in-one version
CT News 2021, Issue 2
Director's Corner
We celebrate our diversity and inclusivity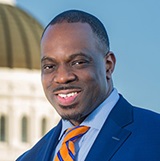 Greetings, Team Caltrans. I would like to take this opportunity to revisit two very important celebrations we recently engaged in: Black History Month (BHM) in February, and Women's History Month (WHM) in March.
First proposed by scholar Carter G. Woodson in 1926, BHM last year was proclaimed by Gov. Gavin Newsom to be observed and celebrated by state employees every February. Here at Caltrans, our Office of Civil Rights oversaw a robust and varied schedule of speakers and other presentations about the rich history and vital contributions of African Americans.
All those BHM events are available for archival viewing online, as is a spirited short video by our Office of Civil Rights executive team. If you have not done so already, I also encourage you to watch the BHM introductory video that features several Caltrans employees.
WHM has been observed since 1987, and recognizes women's contributions to history, society, politics and culture. Here at Caltrans, we took the opportunity this year to celebrate women's contributions within our own field of transportation. Again, the month's speakers and other presentations are available online, as is my WHM introductory video.
To name a few other tributes, in May we celebrate Asian Pacific Islanders Month, as well as Jewish American Heritage Month. June is Lesbian, Gay, Bisexual, Transgender and Queer Month. October brings National Diversity Employment Awareness Month, followed in November by American Indian Heritage Month. Throughout every year are months and days that pay tribute to many other peoples and aspects of our kaleidoscopic civilization.
The Equal Employment Opportunity Program (EEOP) plays an important role in all these issues. Learn more about that program on its webpage, which you can reach via Caltrans' onramp.
Of course, the spirit of acceptance and inclusivity that these celebrations spotlight is something we want to embrace year-round. Let us respect and honor what we all bring to the workplace – our cultures, our histories, our beliefs and our experiences. We are indeed a team, and to be the best team we can be, we must all work together, efficiently and enthusiastically, without prejudice and with sincere and complete openness to others.
Meanwhile, please continue to do all you can to stay healthy during the ongoing pandemic. Follow the recommended safety protocols, get vaccinated if you can, and keep doing wonderful work. Together, we will get through this challenging time and emerge stronger than ever.
News
Caltrans honors fallen workers at annual ceremony
Caltrans on April 29 honored the lives of 189 highway workers who have died keeping others safe during its 31st annual memorial on the West steps of the California State Capitol. This year's tribute did not include a public event due to the COVID-19 pandemic.
(See more photos from the April 29 memorial in Sacramento by checking out our photo gallery. Watch a video of the ceremony on Caltrans' YouTube channel.)
To remember the fallen workers who built and maintained the state's transportation system, Caltrans placed 189 orange traffic cones in a diamond "caution sign" configuration, each bearing the name of a worker lost since 1921. A single black cone at the center of this formation represented all workers lost on the state highway system, including private contractors and California Highway Patrol (CHP) officers.
"We remain impassioned as ever to honor our fallen heroes and their families again this year, and though we did not assemble for our traditional ceremony, our hearts are united in solidarity as we pause today to remember the sacrifices made by these individuals and their loved ones," said Toks Omishakin, Caltrans' director.
"The pandemic precluded us from hosting our traditional ceremony for the second year running," said Tamie McGowen, Caltrans' assistant deputy director of Public Affairs, "but regardless of the very real challenges we face as professionals and individuals, we will always join together in thoughtful remembrance of the fallen. No matter the circumstances, we remain steadfastly committed to honoring their legacy."
The commemoration included six honor guards who watched over the symbolic tribute. Additionally, flags are flying at half-staff today at the State Capitol and at all Caltrans facilities across the state in honor of those lost.
According to the U.S. Bureau of Labor Statistics, highway construction and maintenance work is one of the most hazardous occupations in the United States. In 2019, more than 7,062 work zone collisions occurred on California roadways. An estimated 2073 resulted in injuries, and 48 involved a fatality. Nationally, drivers and passengers account for 85 percent of the people who are killed in work zones.
During National Work Zone Awareness week (April 26-30), drivers are reminded to keep highway workers safe. The law requires motorists to move over to a lane not immediately adjacent to a highway work zone or any stationary vehicles displaying flashing emergency lights or amber warning lights. These include civilian vehicles, Caltrans and CHP vehicles, and tow trucks. If it is unsafe or impractical to change lanes, then motorists must slow to a reasonable and prudent speed that is safe for existing conditions. In these ways, motorists can "Be Work Zone Alert."
Caltrans has partnered with the California Transportation Foundation (CTF) to develop two funds to benefit the families of Caltrans workers killed on the job. The Fallen Workers Assistance and Memorial Fund helps with the initial needs a surviving family faces and the Caltrans Fallen Workers Memorial Scholarship is available to the children of these workers.
Watch the ceremony on Caltrans' YouTube page.
Caltrans tackles post-wildfire repairs along SR-36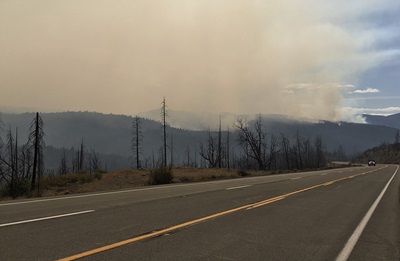 By Christopher Woodward
District 2 information officer
The August Complex arose out of approximately 38 lightning fires sparked Aug. 16 and 17, 2020, burning in portions of Glenn, Lake, Mendocino, Shasta, Tehama and Trinity counties.
By Sept. 11, the largest fires in the complex, including the Doe Fire, the Elkhorn Fire and the Hopkins Fire, had merged together to create the largest recorded fire in state history. Some 1,032,648 acres had burned by the time the complex reached containment on Nov. 12.
While there had been no major impacts on District 2 highways through mid-September, the northern edge of the fire was approaching State Route 36 near Forest Glen and Post Mountain. On Sept. 25, fire officials requested a hard closure of SR-36 from west of South Fork Mountain Summit to State Route 3 to initiate backfiring operations to try to keep the fire south of the highway.
A large wind event followed a few days later, causing the fire to jump the highway and spread throughout the corridor in and around Forest Glen.
The August Complex Emergency Limited Bid began in mid-October, prior to full containment of the fire. Under the Director's Order, more than 7,000 hazard trees needed to be removed from the corridor, along with installation of metal beam guardrail and drainage work. J.F. Shea Construction, Inc. was utilized as the prime contractor on the job.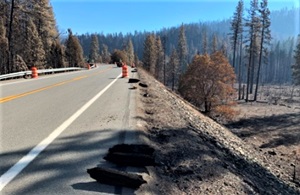 Following the full closure from the fire activity, Caltrans and J.F. Shea initiated single time openings to get some traffic moving in the area while beginning emergency operations. By mid-February, opening times had been expanded to six times daily, along with traffic being taken through the area at the top of every hour overnight.
J.F. Shea and District 2 personnel have worked with many local residents and agencies in the area to make sure that necessary goods and services could be delivered or moved through the area while continuing to make emergency repairs.
"Large-scale wildfires, like the August Complex, can have severe effects on highway infrastructure," says Brent Clements, Senior Area Construction Engineer for North Region Construction. "Caltrans and J.F. Shea personnel have been working seven days a week since the emergency work began to remove thousands of hazard trees and replace miles of guardrail in order to make the highway safe again for locals and the travelling public."
All work on the emergency project is currently anticipated to be complete by late this summer.
At the junction of efficiency and competence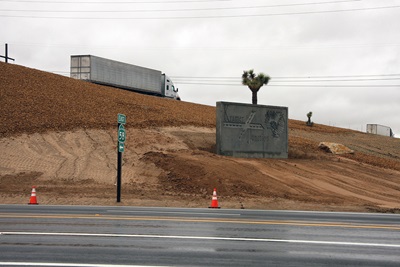 By Terri Kasinga
Public Affairs chief, District 8
Caltrans District 8 completed the Kramer Junction project in December 2020 on State Route 58 (SR-58) at the junction of U.S. Route 395 (Route 395). The project was made possible and funded with Senate Bill 1 (SB 1), the Road Repair and Accountability Act of 2017.
The $242 million project realigned and widened a 13.3-mile segment of SR-58 from 0.4 miles west of the Kern County/San Bernardino County line to 7.5 miles east of Kramer Junction from a two-lane conventional highway to a four-lane expressway, and construct an interchange at the junction of U.S. Route 395/SR-58 to replace the at-grade intersection between the two highways, which had long been an infamous zone of highway backups.
Over 16,000 vehicles, half which is truck traffic, drive through Kramer Junction on average every day. "State Route 58 at Route 395 at Kramer Junction is a vital link between Northern and Southern California for tourism and goods movement," states Caltrans District 8 Director Mike Beauchamp. "The operational improvements that have come from this project will increase safety, improve mobility, and provide an efficient mode of travel for the logistics industry by separating these slower slow-moving vehicles from passenger cars as they ensure that critical food supplies can make their way to the rest of the nation during the COVID-19 pandemic."
The project was awarded to Kiewit Infrastructure West Cooperation and was funded by the State Transportation Improvement Program (STIP) and SB 1. The SR-58 Kramer Junction Expressway project began in early 2018 and has successfully completed the realignment of the roadway, constructed new pavement, widened the median, built a new interchange at US 395, and separated the railroad crossing from the roadway to accommodate the increased volumes of oversized vehicles.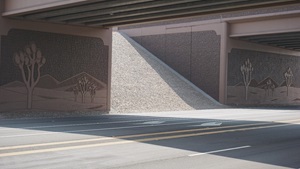 The widening and railroad upgrades are expected to reduce traffic delays caused by heavy truck and tourism traffic who travel from north, south, east and west corridors adjacent to Interstate 15.
Here's some fun facts that put Kramer Junction on the map and made it what it is today.
Many years ago, the Darr family owned a Standard gas station at Muroc/Edwards Air Force Base and owned some of the land around it. When Florence Lowe "Pancho" Barnes, a pioneer aviator who beat Amelia Earhart's airspeed record, was fighting with the military over the fate of her Happy Bottom Riding Club located in this desert region, Mr. Darr took the opportunity and sold his interest at the base for a fair amount of money and proceeded to buy up all the land around Kramer Junction. With the purchase of the land, it wasn't long until a gas station opened, with supplies and services to support the desert travelers heading north and south, east to west. Today, the Darrs own two gas stations, including a museum, antique store and private airstrip, located on the old alignment of SR-58 and Route 395 at Kramer Junction.
Caltrans partnered with several organizations during the scope of this project, including the California Highway Patrol, Federal Highway Administration, San Bernardino County Transportation Authority, U.S. Fish & Wildlife Service, California Department of Fish & Wildlife, San Bernardino County, Bureau of Land Management, Edwards Air Force Base, Burlington Northern Santa Fe Railway, and the communities of Kramer Junction and Boron.
Many weary desert travelers will benefit from the new alignment and widening of SR-58 and be able to still experience services and a piece of history on their travels.
Caltrans installs EV chargers throughout Central State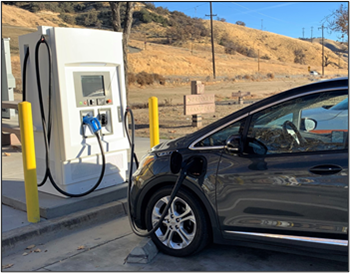 By Christian Lukens and James Medina
Districts 6 and 7 information officers
Electric vehicle (EV) drivers now have more fast-charging options along state highways in Central California — including at the popular Tejon Pass Rest Area near the Los Angeles/Kern County line — with the installation of 22 new EV fast chargers at nine locations by the Caltrans.
"Fast chargers are essential to continue growing EV adoption in California and meeting our state's goals for combating climate change," said Caltrans Director Toks Omishakin. "Expanding the availability of convenient fast-charging stations along state highways is significant for the future of California transportation."
The Level 3 DC fast chargers provide an approximate 80 percent charge in 30 minutes to EVs with fast-charging capability. The chargers have universal connectors and are able to serve all EVs on the market, including Teslas with an adapter. Charging is free with no time limit.
"With four new EV fast chargers at the Tejon Pass Rest Area on Interstate 5, and 18 others staggered approximately 40 miles apart, Caltrans has reduced recharging concerns of plug-in EV drivers on long-distance trips through the Central Valley," said District 7 Director Tony Tavares, whose district includes Los Angeles and Ventura counties.
According to the California Air Resources Board, 70 percent of California transportation sector greenhouse gas emissions come from light-duty vehicles, including passenger cars, SUVs and light-duty trucks.
"This project is a tremendous example of how public agencies can collaborate with the private sector to fill gaps in the zero-emission vehicle (ZEV) market. More chargers throughout the state will help to incentivize the purchase of EVs, getting us closer to Governor Newsom's goal of 100 percent ZEV sales by 2035," said Tyson Eckerle, Deputy Director of ZEV Market Development at the Governor's Office of Business and Economic Development (GO-Biz)
The Tejon Pass Rest Area is about 60 miles north of Los Angeles and 40 miles south of Bakersfield and is a popular stopping point for drivers traveling along I-5. The four new fast chargers are located on the southbound side of the interstate. Motorists traveling north on I-5 can exit at the Lebec off-ramp to Lebec Road, which loops over the highway, to access the fast chargers, including one that is compliant with the Americans with Disabilities Act (ADA).
In addition to the new chargers in the Central Valley, Caltrans has six Level 3 DC fast chargers in San Diego County, two in Monterey County and one in San Luis Obispo County, and two Level 2 charging stations in Napa County and three in Contra Costa County – all available to the public.
Safety has its own award, and it can be up to $500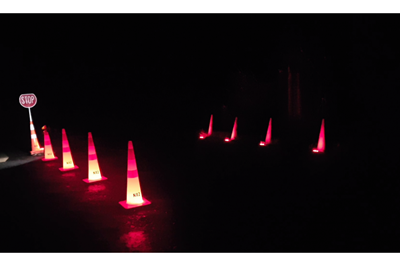 By Morgan Hinch
Division of Safety Programs
Don't miss your chance to win money, recognition and a signed certificate from the director of Caltrans! With the launch of the Safety Programs Recognition Awards, the Division of Safety Programs will reward the safety and innovative work done by all Caltrans employees, occurring between Jan. 1, 2020, and April 30, 2021.
These awards emphasize the Division's 4 Safety Pillars (Doubling Down on What Works, Accelerate Advanced Technology, Implement a Safe System Approach, and Integrate Equity), The District Safety Initiative Award, and the superior accomplishment Orange Award.
Depending on projects developed, teamwork completed, or a particular emphasis on safety, you could be nominated for a monetary award between $250 and $500. Winners also receive a certificate signed by Toks Omishakin and will be recognized at ceremonies this fall.
If you know someone who has completed impressive work promoting a safer culture or has participated in a project that emphasizes safety, fill out the nomination form and email it to Safety.Programs.Awards@dot.ca.gov. The nomination for deadline is June 1; you can download a nomination form online.
You can also find more information about the individual awards, monetary values, and if someone you know is eligible by visiting the Safety Programs' awards webpage. We can't wait to hear from you!
Retired Caltrans engineer chalks up a big number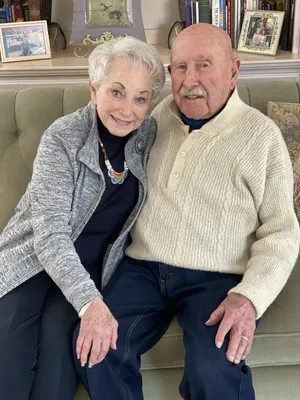 Note: The following story appeared March 12 in the Mount Shasta Herald and was written by Skye Kincade.
"Find out what your wife wants and get it for her." That's Charlie Moss's advice to others who want a lasting and happy marriage like his with Doris.
The prominent Mount Shasta couple (celebrated) their 70th wedding anniversary on Wednesday, March 17. Charlie, a retired Caltrans engineer, and Doris, who founded Doris Moss Realty in 1970 have never had a "real argument," Doris said. She stressed politeness as the key to a successful marriage and said it's important for couples to "honor each other."
"Just because you're married doesn't mean you don't have to be polite," said Doris, 87. "I don't see a lot of politeness out there today."
Doris and Charlie, 92, were married in Reno, Nevada in 1951 at the ages of 17 and 22 after "going together" for a year and a half. They met at a dance in Anderson held during the county fair.
The couple will celebrate their platinum anniversary next week with a small dinner party hosted by their children: Ann Ohlund, who lives in Yreka, and their son, Charlie, who lives in Weed.
The Mosses have four grandchildren and five great grandchildren, most of whom live nearby.
There isn't much data on how many couples reach their 70th anniversary, but it's clear that few do.
A 2009 Census report found that just 6% of currently married couples reach their golden, or 50th, wedding anniversary, up 1 or 2 percentage points from 1996. Researchers believe this reflected both the leveling of divorce rates as well as life expectancy increases.
Charlie's father was also an engineer for the state of California. When he was a child, Charlie and his family moved around to many different places in the North State as various roads were built from Red Bluff to the Oregon border, living in motels and construction camps.
But when Charlie was born, his dad took his mother to Anderson so Charlie could be born in the same hospital where he had been.
McCloud couple identified as longest married in California
When he was three days old, Charlie's father picked them up from the hospital and brought them home to a highway construction camp in Sweetbriar.
Charlie began working for what is now Caltrans when he was a high school sophomore in 1945, during World War II. At that time, men too young to be deployed worked in a variety of jobs usually reserved for adults. He went to college in Chico and later at the University of Reno, Nevada where he got his civil engineering degree.
In the early years of their marriage, like his father, Charlie traveled often as he supervised the construction of various highways and roads. While he traveled, Doris stayed home with their two children in Redding "to give them consistency," she said.
One day Charlie came home and asked how she'd feel about moving to Mount Shasta if it meant that he could stay home.
"I said, let's do it," Doris said.
Soon after their conversation, Doris told her neighbor that she was moving, and that she was going to put their house on the market.
"Our neighbor bought it," Doris laughed.
"It was her first sale," Charlie added proudly.
Doris and Charlie moved to Mount Shasta in December of 1962 and have now lived in the community for more than 50 years. Charlie supervised the construction of Interstate 5 from Dunsmuir to the Oregon border and retired at the age of 50. "My whole life has been about building roads," Charlie said.
Doris sold Doris Moss Realty to Paul Engstrom and Randy McDonald about 25 years ago and the agency retained her name until last year, when it was rebranded as Shasta Real Estate Group.
After retirement, the couple enjoyed traveling together. They skied in Europe and visited Mexico. Charlie took his son Charlie to Switzerland on his 40th birthday, and they took Ann to Germany and Austria to ski on her 40th birthday.
"We have to keep it balanced, you know," Doris laughed.
Doris said marriage is about building happiness, especially when you raise a family. She said another secret to her marriage's success is making sure to keep hurtful words in.
"Lots of times, you want to say something. But later you'll have to eat those words, and they create a scar on the other person. Even if you ask for forgiveness, those words are still there," she said.
Charlie still holds the door open for Doris, who he affectionately calls "mama." Doris explained that she and their grandchildren call Charlie "papa."
"God has been good. He's blessed us so much," said Doris.
"We are still in love with each other," Charlie said. "That's the best part. It does not seem like hardly any time has passed at all."
"It flies by," Doris agreed.
Chelcey Adami from The Californian contributed to this report.
Transportation Foundation announces award-winners
By the California Transportation Foundation
The California Transportation Foundation (CTF) has announced this year's winners for the four most prestigious awards in transportation: Person of the Year, Caltrans Director Toks Omishakin; Elected Official of the Year, Hon. John Fasana; Organization of the Year, Bay Area Toll Authority; and Project of the Year, Gerald Desmond Bridge.
Finalists for 13 other categories have been announced, and winners will be unveiled at the awards ceremony at noon on May 27. This year's virtual event is free with a suggested donation. You are invited to cheer on the winners live during the ceremony. Sign up to join the virtual program.
CTF is a 501(c)3 non-profit dedicated to supporting transportation professionals and their families. CTF provides scholarships for students studying transportation-related fields, memorial funds for fallen workers, financial support for workers injured on the job, as well as career development and mentorship opportunities. Most donations are tax deductible, and all donations are used to fund the programs CTF administers on behalf of the industry.
If you would like to donate to CTF, visit www.transportationfoundation.org or send a check to: 9500 Kiefer Blvd., P.O. Box 276828, Sacramento, CA 95827-6828. For more information, please visit the CTF website or contact Interim Executive Director Marnie Primmer (marnie@the-ctf.org) or Operations Manager Mallory Fites (mallory@the-ctf.org).
Hats Off
'A thank you for the great job you do'
Note: The following email was sent to Caltrans District 5 on Feb. 25 by Brett Schaffter of San Diego.
So many times we are too quick to criticize and don't spend enough time acknowledging jobs well done.
So, just a quick thank you for the great job you do on maintaining and improving our highway system here in California.
More specifically, as an enthusiastic California recreational coastal traveler, I'm particularly pleased how well and quickly Caltrans repairs State Route 1 when the inevitable landslides temporarily close our state's most beautiful and iconic highway.
Caltrans is one of the few government agencies that I feel spends my hard-earned tax dollars well and with a quality outcome.
Keep up the great work!
Health and Safety
Improve how your face mask protects you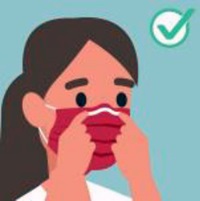 Note: The following story was submitted by the Office of Employee Health and Safety.
Not all face masks are created equal. The CDC has issued recommendations based on multiple recent studies that show how layering a cloth face covering can offer additional protection.
Cloth masks and surgical masks that do not fit properly have reduced effectiveness in protecting you and others against COVID-19, because air can leak around their edges, especially through the side gaps. In addition, cloth face coverings made from thin layers of fabric often do not provide high enough filtration on their own, reducing your protection against COVID-19.
The effectiveness of cloth and surgical masks can be improved by verifying they are well fitted to the contours of the face to prevent leakage of air around the masks' edges. Here are some tips to increase the protection factor of your mask:
Choose a mask with a nose wire along the top strip of the mask. The nose wire can be bent over your nose to fit close to your face and may help with air leakage out the top of the mask.
Wear a mask brace or mask fitter. Mask fitters can be purchased online and DIY mask braces can be made from simple items around the house (rubber bands, elastic, or even by placing a sleeve made from sheer nylon hosiery around the neck and pulling it up over the mouth and nose.
Knotting the ear loops of a medical procedure mask where they attach to the mask's edges and then tucking in and flattening the extra material close to the face (knotted and tucked masks).
Check for fit. Check for air leakage by cupping your hands around the outside edges of the mask. Make sure no air is flowing from the top or sides.
Hold up your cloth face covering in front of a light or bright window and place your hand between the light and your mask. I f you can see your hand between the fabric fibers your mask protection factor can be improved.
Do not combine two surgical masks as this will not improve fit.
Do not combine a KN95 mask with any other mask. Only use one at a time.
The Caltrans Warehouse has cloth face masks and KN95 masks available for order. Please work directly with your Supervisor to obtain additional masks and PPE as necessary. As a reminder, prior to using a KN95, N95 or higher respirator, you must complete the Voluntary Use Acknowledgement form, review the manufacturing instructions for the specific model you are using and know how to perform a user seal check.
Who's New
Sergio Aceves, chief of the Division of Maintenance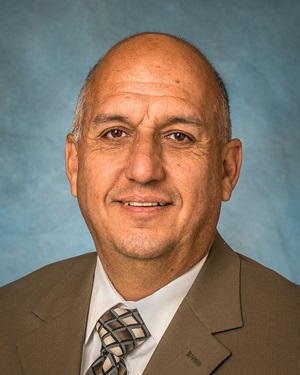 Sergio Aceves is Caltrans' new division chief of Maintenance. He began leading, managing and overseeing the statewide Maintenance program effective Feb. 8.
Sergio has served Caltrans since 1998, beginning as a resident engineer and gaining valuable leadership experience at Headquarters and in District 3 as the state pavement engineer, acting district deputy director of Maintenance and operations and office chief of Maintenance and Traffic Engineering. In these roles, Sergio has guided teams through emergencies such as the Oroville Dam evacuation in 2017 and the Public Safety Power Shutoff events that began unexpectedly in fall 2019.
As the state pavement engineer, Sergio led the implementation of the Road Repair and Accountability Act of 2017 (SB 1) in ensuring the state's largest asset was on track to meet SB 1 performance targets. Through these experiences and others at Caltrans, he has found strong partnerships and teamwork lead to the best outcomes.
In this role, Sergio will be focused on continuing to build teams and partnerships to deliver innovative solutions that match ongoing and new challenges with an equitable approach to maintaining the state's transportation network. He will also be focused on advancing opportunities for the women and men on the front lines of Caltrans' maintenance forces.
Sergio graduated from California State University, Sacramento, with a degree in civil engineering. He and his wife, Patricia, live in Yuba City and are fortunate to have three children; Nataly, Gabriel and Adrian. He enjoys playing soccer, hiking, and spending time at warm, sunny beaches.
---
Dina A. El-Tawansy, District 4 director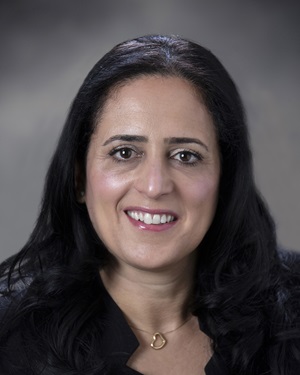 Dina A. El-Tawansy began her new role as District 4's director on March 4.
Dina has 23 years of service with Caltrans and her leadership experience spans three districts and multiple divisions. Her most recent assignment was as District 4's acting director. Previously, she served as chief deputy district director for the Bay Area district.
While much of her career has been in District 4 and District 7, Dina also served in District 12 (Orange County) as the deputy district director of Operations and Maintenance.
In her new capacity, Dina will manage a $2 billion budget of in-house and oversight investments, as well as lead nearly 3,500 staff. She looks forward to implementing the department's new mission, vision and goals, building and strengthening partnerships, and continuing to work towards multimodal, safe and reliable transportation solutions that equitably serve all people.
Dina earned a B.S. degree in civil engineering from Cal Poly Pomona and an M.S. degree from Long Beach State University in construction management. She is a licensed professional engineer (PE) and project management professional (PMP).
---
Velessata Kelley, chief of staff to the director
Velessata Kelley began serving as chief of staff to Caltrans Director Toks Omishakin on May 3.
Velessata has served 31 years in the state of California, and joined Caltrans in 2013.
Velessata joined the Caltrans team by accepting the position of office chief for the Office of Outdoor Advertising (ODA). In this capacity, Velessata was instrumental in leading department efforts to negotiate settlements for highway projects impacting outdoor advertising displays, and in successfully prosecuting industry violations.
Prior to Caltrans, Velessata served as CalPERS' legislative coordinator in the Office of Governmental Affairs.
EDD is where Velessata spent most of her state service, first serving in the Unemployment Insurance and Employment Services programs, and then in the Marketing and Constituent Services, Legislative Affairs, and Communications offices. As a legislative analyst, Velessata also served part-time as staff to the Gov. Gray Davis administration's Office of Senate, Labor Relations and Appointments, assisting various legislative deputies and senior staff.
In 2017, Velessata served as the acting chief of staff in the Director's Office for several months before returning to ODA. In 2020, Velessata was assigned as office chief for the Office of Professional Development in the Division of Traffic Operations.
Velessata is a alumni of California State University, Sacramento, where she earned a master's degree in business administration and a bachelor's degree in government-journalism. Outside of work, Velessata is an active member of Alpha Kappa Alpha in the Sacramento Chapter, and is an associate member of Jack and Jill of America.
---
Rizwan Tanvir, Project Delivery assistant chief engineer
Rizwan Tavir is the new assistant chief engineer for Project Delivery.
As a member of the Project Delivery leadership team, he will coordinate activities and provide technical support to the deputy director of Project Delivery, Michael Keever, and to the division chiefs in Project Delivery on complex issues, policy matters and projects of critical concern to Caltrans generally, and to Project Delivery specifically.
He will be responsible for leading strategic efforts of high importance to Caltrans and its governing agencies.
Rizwan has more than 20 years of experience in managing transportation programs and projects with Caltrans and California High-Speed Rail Authority (CAHSRA). He has a master's degree in civil engineering and a certificate in transportation systems engineering from Cornell University.
Obituaries
James William Benbrook, retired Caltrans worker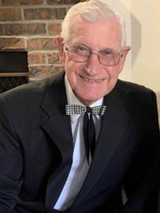 Note: The following obituary appeared in the Jan. 14 online edition of the Lee's Summit (Missouri) Tribune.
Longtime Caltrans employee James William Benbrook, 84, of Lee's Summit, passed away Jan. 21.
He was 84.
Jim was born on July 30, 1936, in Garfield, Arkansas, the third of four children born to John and Jewell (Ricketts) Benbrook. Jim grew up in Lodi, and was a graduate of Sacramento City College. Following graduation, he enlisted in the U.S. Army where he served from 1958 until 1961 until his honorable discharge.
He retired from Caltrans after over 35 years of service.
In his spare time, James enjoyed sailing, singing, working on his 1964 Ford Falcon and spending hours on end beautifying his gardens. He was a self-taught handyman and mechanic.
After retirement, James and his wife, Sharel, made their home on four acres in Lee's Summit, Mo., where he enjoyed gardening and spending time with family.
Jim was very active in the Church of Jesus Christ of Latter-Day Saints, serving in several positions through out the years including serving a mission with Sharel in the LDS Employment center helping people find needed employment. Jim was a joyful soul and had a joke and a smile for anyone he encountered. He also had a giving heart and was often found rendering service to anyone in need.
James was preceded in death by his parents and a sister, Frances Swanson. He is survived by his wife of 62 years, Sharel Benbrook; four children: Jeffery Benbrook (wife, Sharon), Wendy Frye (husband, Michael), Rohn Benbrook (wife, Deanne), and Randy Benbrook (wife, Charlene); grandchildren: Matthew Benbrook, Alex Benbrook, John-Michael Frye, Silas Frye, Sage Frye, Tyler Frye, Brooke Frye, Heath Frye, Ryan Benbrook, Ashley Arnett, Kimberly Randall, Rylie Benbrook, Logen Benbrook, Emma Benbrook, and Jakob Benbrook; great grandchildren: Serenity, Chloe, Ella, Charlie, David, and Jennifer; several nieces, nephews, and other family members.
---
Rolland John 'Brownie' Brown, retired Caltrans worker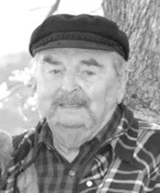 Note: The following obituary appeared in the Jan. 22 online edition of the Paso Robles Press.
Longtime Caltrans employee Rolland John "Brownie" Brown was born in 1937 Salinas to John W. and Wilhelmina Brown.
He died in late 2020.
He graduated from Palma High School in 1956 and attended Hartnell College. He began his lifelong career with Caltrans and married his high school sweetheart Linda M. Brown in 1957. Shortly after starting his career with Caltrans, he received a transfer and moved his family to Atascadero.
He had many hobbies, including riding horses, woodworking, boating, and off-road racing, which he enjoyed with his grandsons.
He is survived by his wife of 63 years and their children Catherine Mott, Mike Brown and Nancy Normile; grandchildren Nolan Mott, Nicole Jackson, Michalann Mott, Kailee Mullen, Emilee Brown, Jacob Brown, Shelbi Keller, Chad Normile, and Troy Normile; and seven great-grandchildren.
---
Joseph Aramat Chumo, retired District 3 construction worker
Note: The following obituary appeared in the Life in Legacy Kenya website (obituarykenya.co.ke) on March 25.
Retired Caltrans District 3 construction worker Joseph Aramat Chumo died on March 13 after a long battle with diabetes and lung cancer.
Joseph was born in 1947 in the Kenyan town of Kapulung'o, Nakuru County, and later moved to Kabimoi, Eldama Ravine Sub-county, Baringo County. He was the sixth child of Kapterit Chumo and Tabartai Kimoi Chumo (Chepokisira), and brother to the late Kiprono Chumo, Sarah Kibusa, Serah Korkoren, the late Elizabeth Bundotich, the late John Chumo, Sara Lessonet, Job Chumo, Jeniffer Kotut and Martha Lunguch.
Joseph is survived by children Caroline Jeruto Chumo and Charles Kiplimo Chumo , and by several grandchildren and great-grandchildren.
---
Karen Dawn Sanchez, retired District 6 worker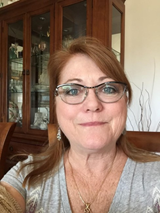 Note: The following obituary appeared on DignityMemorial.com.
Retired Caltrans worker Karen Dawn Sanchez, age 65, of Oceanside passed away on Dec. 27, 2020.
Karen was born to Joe Dalton Thompson and Daisy Lillith Krider on Dec. 15, 1955, in Oceanside. Raised in Oceanside by John M. and Daisy Kozak, Karen enlisted in the Army after high school. In 1978 she welcomed her daughter Jessica Bee Taylor.
Karen received a bachelor of science in civil engineering degree from San Diego State University in 1989. After graduating, she started her 21-year career with Caltrans in Fresno and met Phillip R. Sanchez. She married Phillip in 1994 and they lived together in Clovis until retirement.
Karen was an active member in her local community with emphasis on the less fortunate. She helped organize meal distribution to those in need. She also enjoyed piano lessons, RV camping, entertaining guests, and being an active member of Immanuel Lutheran Church.
She is dearly missed by her husband, Phillip; daughter Jessica and husband Tony Garofalo, daughter Stephanie and husband Chad Lenaburg, daughter Sara Sanchez and fiancé Jacob Rodgers, son Willis Adkins and fiancé Timberly Lane, niece Saira Thompson and fiancé Shane Martin, sister Carol McNickle, uncle Don and Margaret Krider, and extended family including eight grandchildren. Her children and grandchildren remember her as a loving, caring mother and grandmother with a "Trust but Verify" attitude.
She was preceded in death by her parents and her brother, Robert Thompson.
---
Glenn H. Fraley, retired Caltrans mechanic
Note: The following obituary appeared in the Hanford Sentinel on April 27.
After a series of health issues, Glenn H. Fraley, 66, passed away at home on March 24 surrounded by his wife and children.
Glenn was born in Hanford on Nov. 9, 1953, to Patsy and Gennis Fraley of Lemoore. He grew up in Clovis/Fresno area, before his parents settled in Lemoore during his high school years. He graduated from Lemoore High School in 1972 and that was where he met his future wife. On June 29, 1973, he married Becky Virden and they were married just shy of 47 years before his death.
Glenn loved working on cars long before he made a career as a mechanic. He was 14 when he bought his first vehicle, a 1940 Ford pickup, and his love for wrenching took over. He worked as a heavy equipment mechanic for DeRaad Warehouse, City of Lemoore, and Caltrans before having to medically retire from Caltrans in 2011.
Glenn enjoyed spending time with his wife, children, and grandchildren, riding his Harley Davidson motorcycles, camping, and tinkering in his garage or on the property. He most enjoyed traveling and some of his favorite trips were to Australia with his brother-in-law and best friend, where they rented Harleys to explore the countryside; an Alaskan cruise with his wife; and his all-time favorite was a year abroad in Sicily with his wife and youngest daughter, Alesa.
His dry sense of humor, quick wit, his love of a good prank, and his teasing ways will be missed most by family and friends.
Glenn is survived by his wife Becky (Lemoore), their children Eric, wife Anna and son Elias (Grover Beach); Paul (Oxnard); Katie (Narvaez), husband Cesar and daughters Adriana and Isabella (Elk Grove); Alesa, fiancé Mikey Ray, daughters Charlee and Addison and son Cooper (Richland, WA). He is also survived by sister Susan Mumm, husband Jerry (Coarsegold); brother John Fraley, wife Kathy (Fresno); brother-in-law Mike Virden, fiancée Tanya Russell (Lemoore); brother-in-law James Virden, wife Kelly (Lemoore) and eight nieces and nephews, and numerous cousins.
---
Charles Larry Lagle, worked 15 years for Caltrans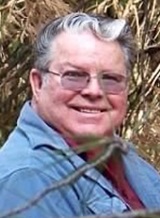 Note: The following obituary appeared in the Paso Robles Daily News on March 16.
On March 8, Charles Larry Lagle, loving husband, father and grandfather, passed away at the age of 80.
Larry was born on Aug. 8, 1940, in Tucson, Arizona, and was raised in the small Arizona town of Bowie. He served in the Marines from 1960-1970, including time as a reserve.
In 1959 he began his long 27-year career with Southern Pacific Railroad. In 1970 he married the love of his life, Joan Giacomini. Together they lived in Cloverdale, Willits, Sacramento, Pioneer and Paso Robles.
Larry also worked for 15 years for Caltrans and retired in 2003.
Larry had a passion for building cars, welding, four-wheel-drive runs, road trips and visiting his hometown of Bowie. He was an extremely hard worker and was very proud of the life he built with Joan. He especially loved spending time with his family and traveling.
Larry is survived by his wife of 50 years Joan; his three children, Elizabeth Hill (husband Murray), Jeff Lagle (wife Shirley), and Jennifer Gaviola (husband Brian); granddaughters Amy Martin, Kaylee Hill, and Malia and Kalani Gaviola; brother Carl Lagle (wife Cindy); and numerous nieces, nephews, family members, and friends. He was preceded in death by his beloved parents, Woodroe and Melba Lagle, and his sister, Ruth.
---
Corinna 'Suzie' Maskovich, 30-year Caltrans worker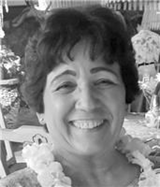 Note: The following obituary appeared in the Appeal Democrat (Colusa, Sutter and Yolo counties) on Jan. 8 and 9.
Corinna "Suzie" Maskovich, 62, loving wife, mother, sister and friend, earned her angel wings on Dec. 30, 2020, after a month-long battle with Covid-19.
Suzie is survived by her husband, Frank; sons, Sean and Ryan Maskovich; daughter, Erin Maskovich; son-in-law, William Semmens; mother, Mary Johnson; brother, Frank Ybarra; sisters, Diana Marlowe, Michele Scoggins and Katrina Johnson. She will be warmly remembered by numerous nieces, nephews, extended family and countless friends.
Suzie is preceded in death by her father, William Johnson of Live Oak.
Suzie began her career working for Bank of America, where she met her soon to be husband of 41 years. She then worked for Caltrans, first in the Accounting Office and then for the Office of Maintenance, where she retired after 30 years of service.
The simplest pleasures in life brought great joy to Suzie. She loved a quiet evening with family and her four legged companion, Bella. Suzie enjoyed spending time in the kitchen, creating delicious meals for her family and was known for her Swiss chicken, twice baked potatoes, macaroni with pot roast, and the list goes on.
She had an unexplainable passion for laundry and ironing. If you needed help, she was always there for you. Her cheerful attitude and bright smile will be missed. Even though Suzie was taken too soon, she lived an extraordinary life surrounded by those who loved and adored her.
---
Mitsuo 'Mits' Ogata, retired Caltrans branch manager
Note: The following obituary appeared in the Sacramento Bee on May 8.
Retired Caltrans worker Mitsuo "Mits" Ogata passed away peacefully on April 18 in Sacramento.
Mits was born on Dec. 4, 1945, and was the youngest of six siblings, preceded in death by his parents, Kiyotake and Tomeo Ogata, two brothers, Kiyoshi and Masaru, and one sister, Noriko Okusako.
He is survived by his two sisters, Terry Kiriu and Patricia Ogata, two sons, Aaron (Jennifer) and Jayson (Jennifer), and four grandchildren, Aaron Jr, Danielle, David, and Madelyn.
Mitsuo was born in the Tule Lake internment camp. After the war, his family settled in Lodi, where he attended Tokay High School. He lived most of his adult life in Sacramento, working over 40 years for the state of California as a branch manager all while being legally blind.
Mits enjoyed fishing the local rivers and lakes, coaching his son's baseball teams, and spending time with his four grandchildren.
---
Frederick Stewart, 85, longtime Caltrans worker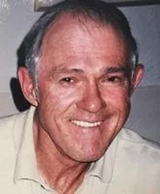 Note: The following obituary appeared in The Sacramento Bee on Jan. 17.
Retired Caltrans employee Frederick Stewart died on Dec. 23, 2020. He was born on Sept. 29, 1935, in Shoffner, Arkansas, to Faye and Fred Stewart.
Fred grew up in Arkansas and helped his family work the farm until they migrated to California in the mid-1950s after he graduated from Conway High School, where he lettered in basketball, baseball and football. His father opened a gas station/store in Orange County and they lived in a home with an avocado orchard adjacent.
Fred attended Orange Coast College where he met the love of his life, Nancy Gristy. Fred married Nancy in 1957. He started working for the city of Garden Grove as an engineer apprentice and continued his civil service with the city of Westminster until he took a job with the state of California and moved the family to Sacramento.
Fred graduated from CSU, Sacramento, in 1970. He worked for Caltrans with the Division of Aeronautics for over 30 years including an appointed position under then-Governor Ronald Reagan. During this time, he got two beehives to understand their flight patterns as he was learning to fly a plane.
When he retired from the state, he " volunteered" at the store that he and his wife (Nancy) had opened in 1985, named Sacramento Beekeeping Supplies. He continued to work there until the spring of 2020.
Fred enjoyed coaching youth baseball with Willow Rancho LL and District 7 all-stars. Many of his former players held him in very high regard and would sometimes stop in to visit him at the store. Fred was an avid golfer and was a former president of Haggin Oaks men's club. He also held various board positions with Caltrans GC and SIRS. He was a fan of the Sacramento Kings.
Fred and Nancy enjoyed their annual two-week trip to Hawaii every January for many years.
Fred lost his battle with pancreatic cancer. He is survived by his loving wife of 63 years; three children, Philip (Sabrina), Donna and Pamela (Mark) Hill; and grandchildren grandchildren Parker Stewart, Shelby (Matt) Pafford, Courtney and Brooklynne Hill. He also is survived by his sister Judy Gatley (residing in New Mexico) and family.