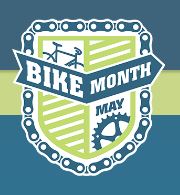 May is Bike Month just kicked off the Sacramento Region, and this year it is a completely virtual campaign that celebrates the positive force that bicycling brings to our lives.
Physical distancing might keep us from hosting in-person events, but it won't stop us from bringing you inspiration and motivation to get out safely for solo rides. Hopping on a bike is a great way to enjoy the spring weather, get some exercise, and feel mentally refreshed.
For more information, visit the May Is Bike Month home page.