CT News 2018, Issue 4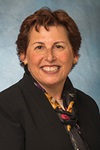 As the holidays approach, I want to thank each and every one of you for working tirelessly over the past year to deliver SB 1 projects. I am incredibly proud of the work we have done, and continue to do, to design, build, maintain, and operate our state's vast transportation system. Caltrans' projects are improving the lives of all Californians, and that is a truly meaningful calling. Caltrans is on track to deliver 100 SB 1 projects by the end of 2018, with more on the horizon next year.

Thick, dark smoke enveloped a rural stretch of State Route 70, stinging eyes and burning lungs of firefighters and other first responders answering the call to the fast-moving Camp Fire in Butte County. "It was dark. The smoke was thick. You could see the ash falling. We could see the flames," said Caltrans District 3 Safety Officer Rachel Mcclelland.

With a lull in the Santa Ana winds that fanned flames across southern California, Caltrans District 7 maintenance and engineering crews raced to assess highway damages on the third day of the devastating Woolsey and Hill fires in Los Angeles and Ventura counties.
As the holiday season approaches, various districts and divisions within Caltrans are giving back to their communities through fundraisers and other special events. In the north in District 2, the Caltrans staff are participating in their annual Angel Tree fundraiser for needy children through the Salvation Army, and they are doing a special tree fundraiser for the employees who lost their homes during the Carr Fire in August.

Paradise Mayor Jody Jones got the call on Friday: President Donald Trump was coming to her fire-scarred town Saturday for a tour, and he wanted her to join him.Jones is a retired Caltrans executive who has dealt with governors and other high-ranking elected officials. But this felt surreal.

Spotless bathrooms and lush landscaping offer an oasis for the traveling public at District 10's Turlock and Westley rest stops, thanks to crews from the Howard Training Center, a Caltrans partner for more than two decades. For the many ways the Howard Training Center (HTC) creates opportunities for adults with disabilities, it has been named a 2018 California Nonprofit of the Year by State Sen. Tom Berryhill of Modesto.

The Camp Fire started near Paradise Nov. 8 before it decimated most of the town. As of Dec.7, authorities confirmed 85 deaths due to the fire. It destroyed more than 13,500 residences, 528 commercial buildings and 4,300 other structures. Nearly two dozen Caltrans employees lost their homes to the fire. If you would like to help, please visit www.transportationfoundation.org/donate and select the Camp Fire Caltrans Victims Fund from the drop-down menu.
Founded in 1957, Our Promise: California is an easy way for state employees to make a difference in their communities by setting up automatic monthly donations to a 501(c)(3) nonprofit through pre-tax payroll deductions.

Every year worldwide, children lace up their sneakers and celebrate International Walk to School Day. This year, Rancho Cucamonga and Los Amigos Elementary School staff recruited parent volunteers, firefighters, county sheriff's deputies and equestrian units and elected officials to walk kids to school on Oct. 10. The result: two "walking" school buses and hundreds of happy kids arriving at school, greeted by the Caltrans District 8 "Cone Kid" mascot.
Construction flagger Kharli Robertson likes to believe that she adds a bit of joy to people's lives during their daily commute, and because of that, there is no other job she would rather do."I feel like having a positive attitude encourages others around you to do the same," she says. "No matter where you are, positivity follows."
Upset drivers pressed local officials to pressure Caltrans to speed up the meters on Highway 85 and the 25-mile drive from South San Jose to Mountain View. But travel time increased by 48 percent and drivers pleaded for the meters to be slowed down.
"I would like to thank the folks at Caltrans who improved the intersection at Highway 152 and Clifford Ave in Watsonville in Santa Cruz County. The left-hand turn lane was too short and in heavy traffic would cut across a double yellow line to reach the turn lane. This was technically illegal and could result in a $237 ticket."

"Lara Luna, Glynn Pinkerton and I are volunteers from the Vandenberg Village Association and the Village Lions Club who participate in the Caltrans Adopt-A-Highway program once a month. Early during our regularly scheduled date to clean up our stretch of Highway 1 on Saturday, Nov. 17, 2018, Lara and Glynn noticed a wrecked car down the embankment. It appeared the car was empty. I climbed down to check it out."
"I want to commend the help and friendliness that I received from [Caltrans Resident Engineer Mehrdad] "Mehi" Nabizadeh. A Caltrans contractor paved the road in front of my house near Santa Ysabel and left a big ledge at my driveway that my wife's car bottomed out on. I had emailed a service request in and Mehi promptly called me and had it fixed super-fast."
The holidays can be a joyful time, offering a chance to reconnect with friends and family. They can also be stressful and hectic. You may feel pressure to buy and give gifts, have concerns about money, or feel like there isn't enough time to get everything done. Think about the kinds of events that trigger stress for you during the holidays. Then, you can focus on one or two things you can do that will help the most to reduce stress.
A list of Caltrans employees who retired or for whom certificates were requested.
Employees who are celebrating 25 and 40 years of service..
Nearly 30-year Caltrans veteran John Bulinski is now the Caltrans District 7 Director, covering Los Angeles and Ventura counties. He was previously the District 8 Director, responsible for state transportation assets within Riverside and San Bernardino counties.

Clark Paulsen is the new Division of Budgets Chief. Paulsen is a 25-year veteran of Caltrans and has been Chief of the Division of Accounting since 2005. In this capacity, Paulsen had overseen the functions that provide accurate and timely financial services and information vital to Caltrans' mission.

Tony Tavares is the new Caltrans District 4 Director, responsible for managing the day-to-day operations of the state highway system in the nine Bay Area counties, covering 6,500 lane miles of highways, with more than 3,000 employees, an annual budget of $500 million, and a current construction program of more than $2 billion.

Larry Wooster is the new Americans with Disabilities Act (ADA) Program Manager. Wooster worked as a geotechnical engineer in the private sector before starting his 31-year Caltrans career in 1987 as a junior civil engineer in District 10. He has worked in Central Design, Districts 3, 10, 11, the Translab, and Headquarters.
The Center for Digital Government honored Caltrans employee Brady Tacdol with one of its Best of California Awards at its California Digital Summit on Sept. 18. The Best of California Awards recognize state and local government organizations for innovative technology initiatives.

Five Caltrans employees were honored with the 2018 Governor's Medal of Valor Award for heroic acts on the job – selflessly risking their lives to save others. The names of these five Caltrans employees – Jason T. Heinz, Mathew J. McCarter, Shawn Morgan, Steven Rhine and Theodore S. Sampson – are now memorialized alongside the other brave and heroic medal recipients from the past.
James Francis Ahern practiced law as a Deputy Attorney General with the California Department of Justice, an attorney for the Department of Transportation, and in private practice as a civil litigator.
Frank Carr Sr., retired maintenance equipment operator

In his younger days, Frank Carr Sr. sometimes worked three jobs just to take care of his growing family. Caltrans was among those jobs. Before becoming the Caltrans Shop 9 Transport Driver, Carr was a Maintenance Equipment Operator. He retired from Caltrans in the early 1990s after 38 years of service.
William Dwayne Casdorph died on Sept. 19, after falling along State Route 163 in San Diego. He was born Feb. 7, 1961. The Chula Vista resident worked for the Department for more than 19 years and is survived by his wife, Maria, and three daughters, Priscilla, Wendy, and Ana.
Hamid Sadat-Moussavi joined the Caltrans team in November 1982 as a Junior Civil Engineer. He started working in District 7 and in 1986 he moved to Sacramento. After he obtained his license as a Professional Engineer, he moved up the ladder and in 2000 was promoted to Senior Transportation Engineer.
Vincent Michael Moreno's children and wife, Martha Cecilia Moreno, are sincerely grateful for all who played a role in making Caltrans Maintenance Area Superintendent/District 7 Vandalism Coordinator Vincent Michael Moreno's days brighter.

Romero began her work with the Department of Transportation, later Caltrans, in 1958, retiring in 2002. She earned much recognition as the queen of Caltrans signs. While employed, she also became the first female reserve officer, as she proudly served the Yuba City Police Department.

On Oct. 17, Caltrans Highway Maintenance Worker Mario Ruiz died in a head-collision on State Route 43 in Bakersfield, while driving home from work. Ruiz started with Caltrans in July 2018, as a permanent intermittent employee on the District 7 South Region Aviation Road Crew.

Jarrett Woodruff started working at Caltrans in 2001. Many of you may remember seeing him on the news, being interviewed about the slides on U.S. Highway 50 from the winter storms of 2017.
CT News - Caltrans' employee newsletter
---
Contacts
Reed Parsell
Editor, Caltrans News (May 2019 to the present; this issue was edited by Erin Von Tersch)
Tamie McGowen
Assistant Deputy Director, Public Affairs
Contact the Editor
Via email
or (916) 654-5820
---
Are You Retiring Soon?
Would you like to stay informed of what's happening with Caltrans? If so, submit your home email address to CT News editor Reed Parsell and we'll notify you by email when we publish a new issue of CT News.
---
Alternative Formats
For individuals with sensory disabilities, this document will be made available in Braille, large print, on audiocassette, or on computer disk. To obtain a copy in one of the alternative formats, please contact the editor.