2020s
2020s
2023
Caltrans Marks 50th Anniversary. Fifty years ago, the State of California established a new Department of Transportation (Caltrans) to unify a wide range of transportation functions under a single entity. Since July 1973, the department has managed one of the most complex transportation systems in the nation and helped play a vital role in creating the world's fourth largest economy.
Caltrans News Release - July 18, 2023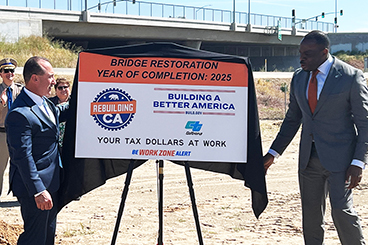 2023
Caltrans unveils new "Rebuilding CA" highway signs that will highlight the record levels of state and federal infrastructure funding being put to work on projects statewide to create a safer, more sustainable and more resilient transportation system.
Caltrans News Release - Apr 20, 2023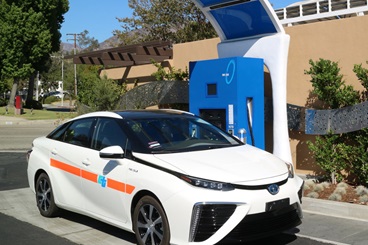 2023
Spurred by governor's orders and climate-change issues, department embraces zero-emission vehicles. Caltrans is looking to convert its entire fleet of vehicles to run by either electricity-powered batteries or by the evolving possibilities offered by hydrogen.
Caltrans Mile Marker 2023, Issue 2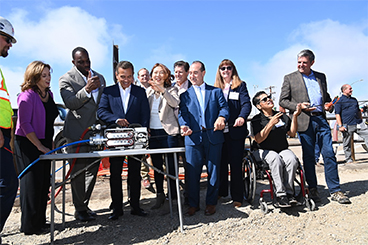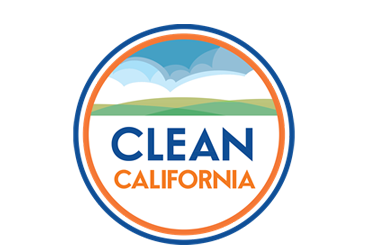 2021
May 11, 2021 - Governor Gavin Newsom announces Clean California, A transformative initiative to remove litter, create jobs and beautify California. Trash has plagued California's streets and highways for decades. Clean California makes significant investments in litter collection, community engagement and education to ultimately transform unsightly roadsides into spaces of pride for all Californians. This is truly a statewide effort with potential projects in all 58 counties and with nearly a third of the funds going directly to cities, counties, tribes and transit agencies to clean local streets and public spaces.
Clean California website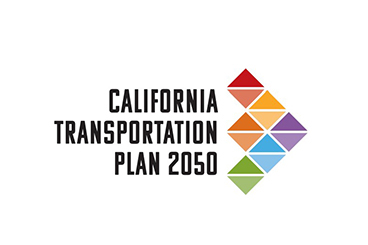 2021
The California Transportation Plan (CTP) 2050 is a framework that provides a common vision for the future transportation system in California. It sets forth a roadmap for making effective, equitable, transparent, and transformational transportation decisions for the State. The plan also features an open and collaborative approach with local transportation partners and stakeholders, and is the result of an extensive, multi-faceted public engagement process designed to best serve California residents-- in whatever mode of travel they choose.
California Transportation Plan (CTP) 2050 (PDF)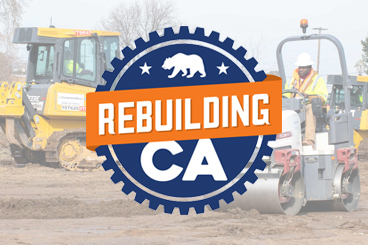 2021
On November 15, 2021, President Biden signed the Infrastructure Investment and Jobs Act (IIJA). IIJA, also referred to as the Bipartisan Infrastructure Law (BIL), includes provisions related to Federal aid supporting highway, transit, safety, motor carrier, clean energy, digital connectivity, research, hazardous materials, and rail programs of the U.S. Department of Transportation (U.S. DOT).
Infrastructure Investment and Jobs Act (IIJA)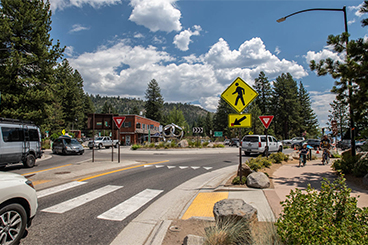 2021
In Dec. 2021, Caltrans announced that all new transportation projects it funds or oversees will include "complete street" features that provide safe and accessible options for people walking, biking, and taking transit. This policy expands the availability of sustainable transportation options to help meet the state's climate, health, and equity goals.
Caltrans News Release - December 20, 2021