Who's New
Who's New
Mariana Chavez-Brooks, Business Operations' assistant division chief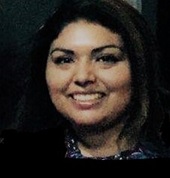 Mariana Chavez-Brooks is the Division of Business Operations' new assistant division chief (Administrative Services).
Mariana has more than 17 years of state service, all which have been in the Department of Transportation. Mariana started her career in the Division of Engineering Services and has since worked in Civil Rights, Project Management, Division of Local Assistance, and Traffic Operations.
She worked more than five years in the Division of Budgets, and for the last six years has worked in the Division of Maintenance. She has more than 14 years of experience in Resource Management.
Mariana has a bachelor of arts degree in psychology from California State University, Chico. She was born and raised in Yuba City and now lives in Plumas Lake with her husband (Rick) and two fur-babies (Diamond and Diesel). In her free time, she enjoys traveling, attending sporting events, concerts and movies, and spending time with her family.
---
Lesley Unterwegner, staff services analyst in District 11's Maintenance Division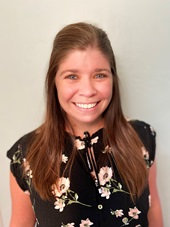 Lesley Unterwegner was promoted to staff services analyst in District 11's Maintenance Division as the training and property control coordinator.
Lesley started with Caltrans in October 2019. She was hired as an office technician at the Carmel Valley Construction Field Office. In November 2021 she accepted the out of class position in Maintenance as the training and property control coordinator.
In her permanent role she will be responsible for training, procurement, and property inventory control for the Maintenance Division and Maintenance Engineering Division, consisting of more than 500 employees. This position works with all employees including supervisors, superintendents, senior-level staff, district and headquarters personnel in acquiring and tracking the division employees' mandated and non-mandated training needs through the Learning Management System. In addition, as the division's Property Control Coordinator she will be tracking the division's equipment inventory.
Outside of work, Lesley enjoys spending time with her husband and 7-year-old daughter. On most weekends she likes to go camping in the desert and driving their side-by-side ATV or taking their boat to the San Diego Bay or the river in Arizona. Lesley also enjoys exploring the local wineries by her house in Ramona.