Obituaries
Obituaries
Television Specialist Lee Drake
Lee Drake, a television specialist at Headquarters, died on Feb. 20 at home after a long-term illness. He was 51.
Lee was a talented creative professional who was highly respected by his peers. He was born on Feb. 9, 1971, in Killeen,Texas, to Sun Sim Chong and Gary Drake. The family later moved to Bethlehem Township, Pennsylvania, where he was raised.
Lee attended California State University, Sacramento and earned his bachelor's in communications in 1999. Prior to joining state service, he worked as a photojournalist at television stations in Florida, Arizona and California - most recently at CBS-13 in Sacramento.
He joined the Caltrans Division of External Affairs in 2016. During his five-plus years with the department, Lee produced numerous videos highlighting Caltrans' achievements. These included episodes of the popular Caltrans News Flash series, another series of videos showcasing important Senate Bill 1 projects across the state, and a video series on the Clean California program.
In his spare time Lee enjoyed cheering on his favorite teams from Philadelphia (the Eagles and Phillies), reading about history, fishing, seeing live music with friends and family, and playing guitar. But most importantly, he treasured the time he spent with his family.
Lee will forever be remembered for his kindness, humility and gentle soul. He leaves behind a wife, Callie; and two young sons, Wyatt, 10, and Reid, 7. A memorial fund for the Drake family has been established at California Transportation Foundation website.
---
Retired bridge designer Frank N. Lauck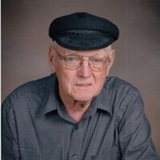 Note: The following obituary appeared online.
Retired Caltrans survey crew leader and bridge designer Frank N. Lauck died March 25 of a massive stroke. He was 90.
Frank was born in Pasadena on Feb. 20, 1932, to Vearl Lauck and Morene Self Lauck. Frank was an only child.
The family lived in the Enterprise area of Redding and Frank attended grammar school in that area. The family moved to Orland around 1946 and Frank attended eighth grade and later graduated from Orland High School. During the school years he made life long friends of Anthony Piazza, Bob Moranda, John Gates and Kenneth James.
After graduating from high school, Frank and Anthony Piazza joined the U.S. Navy together. While in the Navy, Frank was a photographer and in charge of the photo lab. After being discharged from the Navy, Frank worked with the Halderson Brothers building grain silos. This work, being done in the hot summer, was very challenging and Frank decided he needed to go to college to prepare himself for less physically challenging work.
After receiving his degree from Chico State College, Frank obtained employment with the California State Highway Department, which was later known as Caltrans. During his early years with Caltrans, Frank worked on the building of Interstate 5 as an inspector. Later he lead a survey crew along U.S. Highway 50.
Frank married Lorine Stemple in 1966. The Laucks would have been married 56 years in October of this year. After their marriage, Frank transferred to the Caltrans District 3 Office in Marysville, where he worked in the Design Department designing freeways. He worked on the design of Gianelli Bridge at Hamilton City, which he found very interesting. When Frank reached age 65 years old, he retired from Caltrans.
Frank is survived by his wife, Lorine Stemple Lauck. He had no children.
Frank lived in Yuba City for 50 years. He was well liked in his neighborhood and known as a man who could fix almost anything and was always willing to help a neighbor. The Laucks moved back to Orland approximately 10 years ago.