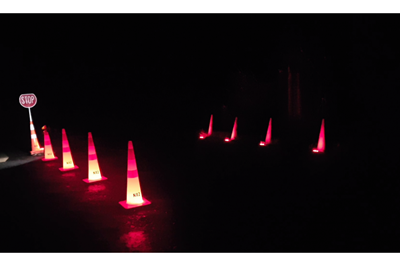 By Morgan Hinch
Division of Safety Programs
Don't miss your chance to win money, recognition and a signed certificate from the director of Caltrans! With the launch of the Safety Programs Recognition Awards, the Division of Safety Programs will reward the safety and innovative work done by all Caltrans employees, occurring between Jan. 1, 2020, and April 30, 2021.
These awards emphasize the Division's 4 Safety Pillars (Doubling Down on What Works, Accelerate Advanced Technology, Implement a Safe System Approach, and Integrate Equity), The District Safety Initiative Award, and the superior accomplishment Orange Award.
Depending on projects developed, teamwork completed, or a particular emphasis on safety, you could be nominated for a monetary award between $250 and $500. Winners also receive a certificate signed by Toks Omishakin and will be recognized at ceremonies this fall.
If you know someone who has completed impressive work promoting a safer culture or has participated in a project that emphasizes safety, fill out the nomination form and email it to Safety.Programs.Awards@dot.ca.gov. The nomination for deadline is June 1; you can download a nomination form online.
You can also find more information about the individual awards, monetary values, and if someone you know is eligible by visiting the Safety Programs' awards webpage. We can't wait to hear from you!