Who's New
Who's New
Long time Caltrans employee, Sri Balasubramanian, is now the Traffic Operations Assistant Division Chief.
Balasubramanian began his career with Caltrans in 1991 in District 9. He worked in various divisions including Design, Construction, Project Management, Right-of-Way & Land Surveys and Traffic Operations. Balasubramanian came to Headquarters in 2002 as a Maintenance liaison. In 2004, he took over a special assignment in the Division of Traffic Operations as the 2005 ITS World Congress program manager. After this assignment, Balasubramanian established and managed the Office of Emergency Management until 2007. Then he was Caltrans Directors' Will Kempton and Randy Iwasaki chief of staff for two and a half years. In 2010, he was the Division of Equipment chief and from late 2011 to early 2014, Balasubramanian was working in the Caltrans Americans with Disability Act infrastructure program. Since March of 2014, he was the Office of Asphalt Pavements chief in the Division of Maintenance.
Balasubramanian has a master's degree in civil engineering from the Virginia Polytechnic Institute and State University and a bachelor's degree in civil engineering from Osmania University, India. He is registered as a civil engineer in the State of California.
---
Laurie Berman, Caltrans director
Governor Edmund G. Brown Jr. appointed Laurie Berman to serve as the new Caltrans Director, effective March 3. This comes as Director Malcolm Dougherty announced his departure from public service to pursue other opportunities in the private sector.
"I am honored to have the opportunity to lead an agency that has a major impact to those who live, visit and do business in the state of California," said Berman. "Transportation plays a vital role in the state's economy and livability for every Californian, and I look forward to building on the great progress this department has made over the last several years."
Berman was Caltrans acting chief deputy director since October 2017. Berman has a 34-year history with Caltrans, serving in multiple roles in the department, including district director in the San Diego region where she oversaw the groundbreaking on the I-5 north coast corridor project, the successful delivery of the State Route 125 public/private partnership project and improved mobility efforts along the California / Mexico Border. Her appointment to director ensures that Caltrans will move forward seamlessly with its transportation priorities, and particularly with the commitments and plans that lie ahead for SB 1, the Road Repair and Accountability Act.
"I am very confident that Laurie is the right person to lead Caltrans. She's been instrumental in delivering on the promise of SB 1 and will ensure a smooth transition for our hardworking staff and the public," said former Caltrans Director Malcolm Dougherty. "I appreciate the leadership that she has exemplified in the San Diego region during her eight years as District Director and know we are on the right path to continue serving Californians." Berman will lead the $8.5 billion organization with nearly 20,000 employees.
---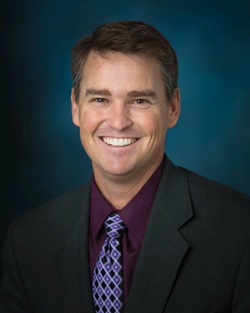 Ryan Chamberlain started as the new Chief Deputy Director on March 3. For the last six years Ryan was the District 12 Director and oversaw more than 2,000 lane miles of Orange County freeway.
As District 12 Director, he worked in partnership with local and regional agencies to move innovative projects to construction like the recently celebrated Interstate 405 Improvement Project. Chamberlain oversaw Caltrans Orange County's Managed Lanes Network Study, which identified ways to increase the movement of people within the existing State Highway System. Prior to his role as district director, Chamberlain served as chief of the division of transportation planning, branch chief of local development and intergovernmental review, and was a transportation planner in the private sector. His appointment to chief deputy director helps ensure that Caltrans will move forward seamlessly with its transportation priorities, and particularly with the commitments and plans that lie ahead for SB 1, the Road Repair and Accountability Act.
"I am looking forward to working closely with Ryan in his new capacity and know that he is the right person for the job," said newly appointed Caltrans Director Laurie Berman. "Rolling out one of the first SB 1 projects in the state, Ryan has shown impressive leadership in Orange County and has a commitment to improving infrastructure for all Californians."
Ryan graduated from the University of California, Santa Barbara with a degree in environmental studies and considers himself a lifelong learner who embraces innovation in both his professional and personal life.
---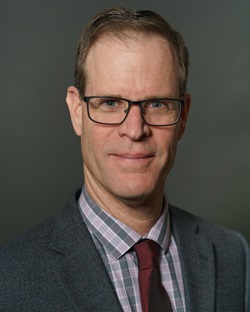 Jim Graham will be the new District 3 Deputy Director of Planning, Local Programs and Sustainability, replacing Marlon Flournoy who was appointed Deputy Secretary for Transportation Planning at the California State Transportation Agency.
Graham graduated from Santa Clara University with a degree in civil engineering and began his career in 1980 as a junior civil engineer in District 1 on the northern coastline. He worked in Eureka for 20 years before transferring to North Region and District 3. Graham has more than 20 years of experience in Traffic Operations, 10 years in Construction, as well as experience in Design and Hydraulics. Graham has more than 16 years of managerial experience, having served as the District 3 Traffic Engineering Office chief from 2001 through 2009, the Sacramento area construction manager from 2010 through 2015, and the District 3 Traffic Operations Office chief in 2016 and 2017.
Graham and his wife, Elizabeth live in Davis. In his leisure time, he enjoys traveling, cooking, reading, home projects, and spending time with family.
---
Robert Haus was promoted to District 4 Public Affairs Office Chief, where he will oversee the team of public information officers who provide public and media information, respond to California public records requests, and photographically chronicle project development in the bay area. Haus will also oversee photography and brings more than 30 years of experience in media relations to his new role.
Haus studied music education at Kent State University, Ohio and Duquesne University, Pennsylvania. Haus served eight years in the United States Air Force, then spent fifteen years as a reporter and an award winning news producer with radio and television stations in San Bernardino, Victorville, Bakersfield, and Sacramento.
Haus joined Caltrans in 2000 as a public information officer. In 2010, he became branch chief, and provided media responses on many of the district's high-profile projects. Those included seismic retrofits of the bay area's seven toll bridges, the U.S. 101 Marin-Sonoma Narrows, the U.S. 101 carpool gap closure in Marin County, storm damage repair projects, construction of the State Route 1 Tom Lantos/Devil's slide tunnels, construction of the new east span of the San Francisco-Oakland Bay Bridge, and the 2007 emergency repair of the fire damaged section of Interstate 580 in Oakland's Macarthur Maze.
Haus has earned two Superior Accomplishment awards, one Sustained Superior Accomplishment award, and one Excellence in Transportation award. His article, "Maze Mayhem Becomes Caltrans Miracle," was published in "California Transportation Journal" and won the gold award from the California State Information Officers Council as best magazine feature article in 2008. Haus is a published freelance writer, with two articles appearing in "Flight Journal" magazine.
---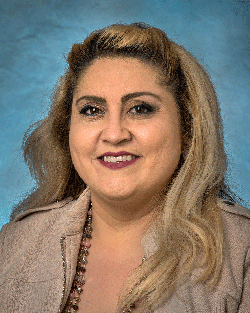 Lilli Olvera is the new Maintenance Assistant Division Chief of Budgets and Administration.
Prior to joining Maintenance, she spent the last year serving as the Capital Outlay Support Program (COS) Resource Management and Administration Office Chief. During her 10 years in COS, Olvera provided oversight on various aspects of resource management, including development and administration of the program's statewide operating expense budget, as well as managing all aspects of administrative support for the Project Delivery divisions. Since beginning state service with Caltrans in 2001, Olvera has worked in various programs and divisions within the department, including the Division of Budgets, the Administration Program and the Division of Traffic Operations. Olvera's varied background in budgets, human resources and administration, combined with her passion for innovation and partnership, provide a solid foundation for her new role in Maintenance.
In her spare time, she enjoys spending time with family and friends, baking and traveling.
---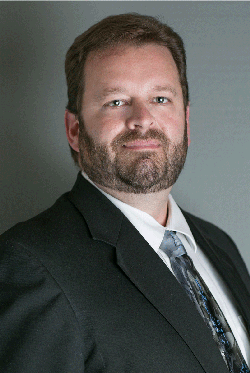 Mark Samuelson is the new Local Assistance Assistant Division Chief.
Previously, Samuelson was the Division of Local Assistance guidance and oversight office chief. While in Local Assistance, he also served as acting division chief, and acting office chief for the Office of Bridge, Bond and Safety Programs. Samuelson led strategic efforts to improve local agency architecture and engineering consultant contract procurement and management oversight with Audits and Investigation and the Federal Highway Administration (FHWA).
Samuelson has broad experience within Caltrans. He has worked in the Sacramento-area for District 3 and with various headquarters programs. As the chief of Geographic Information System technology, Highway System Information & Performance, and Materials & Infrastructure, Samuelson led the effort to develop the first all-roads linear referencing system so Caltrans could meet FHWA's spatial reporting requirements. He also served in a variety of executive leadership roles as the Division of Local Assistance and Division of Research, Innovation & System Information acting division chief, as well as the Sustainability assistant director.
Samuelson graduated with a Bachelor of Science degree in civil engineering from California State University, Sacramento. He is a proud husband of 25 years and father of six children. Samuelson is an Eagle Scout and volunteers with the Boy Scouts of America. He enjoys backpacking and camping with his family.