CT News 2018, Issue 1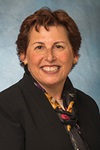 During the next month, Caltrans will honor the 188 employees killed on the job since 1921 at Workers Memorials up and down the state. These ceremonies pay tribute to fallen workers and highlight employee and motorist work zone safety during Caltrans Safety Awareness Week, strategically scheduled at the start of construction season. This year, I will speak at the 2018 statewide Fallen Workers Memorial at 11 a.m. April 26 on the west steps of the State Capitol. We will pay special tribute to Bay Area District 4 Toll Collector Si Si Han, who was struck and killed by an alleged drunken box truck driver who crashed into her toll booth. We will also honor Structural Steel Painter Supervisor Annette Brooks, who was shot and killed on the job last year.

Just after 5 p.m. on March 1, Platina Maintenance Supervisor Lonnie Swartout was working on State Route 36 westbound, clearing snow on the roadway near Three Towers, east of the junction with State Route 3 in Caltrans District 2. It was 25 degrees and snowing heavily in the area. He noticed that the snow berm his crews had created earlier in the day had been driven through, and contacted dispatch.

Among the artifacts of daily life so ordinary that they give no hint of their extraordinary origins are the yellow, sand-filled crash cushions found on highways in all 50 states. It's unlikely that many motorists give them a second glance, let alone wonder how they came to be fixtures of the American roadway, but if they looked into it, they'd find that the story of the Fitch Barrier and its inventor, John Fitch, is as colorful as the barriers themselves.
The California Transportation Foundation (CTF) will co-sponsor the annual Statewide Fallen Workers Memorial Ceremony on the west steps of the State Capitol at 11 a.m. on April 26. The ceremony remembers and honors those employees who have lost their lives building, maintaining, and operating California's transportation system with the placement of a wreath at the center of a large diamond of orange cones.
Since 1921, 188 California Department of Transportation (Caltrans) employees have been killed on the job. One of the biggest hazards highway workers face is inattentive, or distracted motorists. Each year, Caltrans honors its fallen employees at the Statewide Workers Memorial ceremony on the west steps of the State Capitol. Family members, co-workers, friends and the general public are invited to attend the ceremony, which takes place this year at 11 a.m. April 26.

Baseball has long been a passion for Kendee Vance. "Baseball is the closest thing that allows you to be a kid again," said Vance. "They call it the sacred game for a reason." An even bigger passion for her is volunteering her time to help kids learn and grow through the game of baseball. Vance, the Caltrans District 2 Native American Liaison, was inducted into the Junior Giants Hall of Fame on March 26 at the Play Ball Luncheon at the Fairmont Hotel in San Francisco.

On Feb. 2, a decade-long journey to memorialize the life and legacy of civil rights icon Rosa Parks in the Inland Empire was finally completed with the unveiling of a bronze statue in her honor. The journey to this historic unveiling was not an easy one, requiring a great deal of hard work and perseverance from a large group of dedicated individuals determined to bring the statue to San Bernardino. Those who worked to ensure the success of this significant monument, knew that this was just not another statue, but a symbol of hope and inspiration for an entire community.

"I just wanted to let you know that Caltrans and the police had the 202 closed off last weekend and they have mowed and cleared trash all along the 202. Thank you, Thank you, Thank you for your help in this!!! I just got home from a week away and it was so nice to drive home and not see all that trash."
"Here's a special thank you for the generosity extended to those working the fires based at the Sonoma County Fairgrounds: the Tubbs Fire, the Oakmont Fire, which later became part of the Nuns Fire, and the Pocket Fire."

Caltrans District 7 received this note from the faculty and students of The Thacher School private boarding school in Ventura County. Caltrans staff called the school to ask about the note. Sarah Edwardson answered and said at one point the school was surrounded by the Thomas Fire, which was dangerously close. She said the students and faculty were extremely grateful and appreciated Caltrans' work to protect them during the fire and repair the highways afterward.

"I wanted to take a moment and recognize the great partner Caltrans has been to the American Red Cross, and to acknowledge a stellar employee you have within your upper management ranks: Danial Peck. Caltrans District 6 Information Technology Chief Peck brings great comfort to those he serves here on our local Central Valley Chapter Team and is a great Caltrans representative to help when disaster strikes."
"As the snow has returned to South Lake Tahoe for a time, I am reminded what a great job our city of South Lake Tahoe snow removal crew and Caltrans crews do to keep our roads and highways open for those of us who live here and those persons who want to visit us. I congratulate Caltrans and city public works crews for the job they are doing for us during snow conditions."


"I am the band director of McQueen High School in Reno, Nevada. On Saturday night, I was in a large van with students, returning to Reno from a winter guard contest at Elk Grove High School, just south of Sacramento. As we approached the chain control area, I pulled over and asked a person with a Bib number to install chains on our van."
Getting projects off the ground
"I would like to thank you [Caltrans Airport Engineer Danny Uppal] personally for your professional support over the last several years with the county's various projects. As you are aware, Lassen County has limited staff resources available for project development and implementation. Your assistance has been much appreciated and helped to move much needed improvement projects along to completion."
"I just wanted to say THANK YOU for all your hard work! I see you cleaning roadways and clearing overgrowth all the time and it REALLY makes a difference! Please know that I value what you do and your work is incredibly appreciated!!! The trees on the West El Camino Avenue exit were done a few weeks ago and have REALLY helped make that walking bridge over the freeway safer. Then just last week I saw a bunch of canned food and other garbage along the on-ramp at Garden Highway."
"On behalf of 156 senior homeowners in our Stock Cooperative Community, please accept our sincere THANK YOU to each of you who facilitated our request for closure, safety, and peace of mind. Our community of Oak Crest Estates borders the very busy Interstate 15. After many fires and vehicle collisions affecting the wooden temporary fence erected many years ago when building I-15, our seniors had become very disheartened as to the unresponsiveness, feeling unsafe and wondering what event was going to happen next."

"When we were about to stop for gas between Independence and Bishop, he realized that he may have left his jacket on the roof. Sure enough, the jacket had evidently blown off the car and was nowhere to be found. He tried to call the Whitney Visitors Center, but no one answered …"
"On behalf of Alvin Avenue Elementary School in Santa Maria, we would like to extend our gratitude to your organization for your assistance with the recent fires and mudslides in Santa Barbara County. We are incredibly grateful to your agency for the work you did and continue to do to keep our community and families safe."
Being self-aware means knowing your own personal strengths and weaknesses and understanding how your thoughts, beliefs, and emotions influence your actions. People with a high level of self-awareness tend to have a positive outlook on life. They think before reacting and consider how their words and actions will affect other people.
A list of Caltrans employees who retired or for whom certificates were requested.
Employees who are celebrating 25 and 40 years of service..

Sri Balasubramanian began his career with Caltrans in 1991 in District 9. He worked in various divisions including Design, Construction, Project Management, Right-of-Way & Land Surveys and Traffic Operations. Since March of 2014, he was the Office of Asphalt Pavements chief in the Division of Maintenance.
"I am honored to have the opportunity to lead an agency that has a major impact to those who live, visit and do business in the state of California. Transportation plays a vital role in the state's economy and livability for every Californian, and I look forward to building on the great progress this department has made over the last several years."

For the last six years Ryan was the District 12 Director and oversaw more than 2,000 lane miles of Orange County freeway. As District 12 Director, he worked in partnership with local and regional agencies to move innovative projects to construction like the recently celebrated Interstate 405 Improvement Project.
Jim Graham has more than 16 years of managerial experience, having served as the District 3 Traffic Engineering Office chief from 2001 through 2009, the Sacramento area construction manager from 2010 through 2015, and the District 3 Traffic Operations Office chief in 2016 and 2017.
In 2010, Robert Haus became branch chief, and provided media responses on many of the district's high-profile projects. Those included seismic retrofits of the bay area's seven toll bridges, the U.S. 101 Marin-Sonoma Narrows, the U.S. 101 carpool gap closure in Marin County.
Prior to joining Maintenance, she spent the last year serving as the Capital Outlay Support Program (COS) Resource Management and Administration Office Chief. During her 10 years in COS, Olvera provided oversight on various aspects of resource management, including development and administration of the program's statewide operating expense budget.
Previously, Mark Samuelson was the Division of Local Assistance guidance and oversight office chief. While in Local Assistance, he also served as acting division chief, and acting office chief for the Office of Bridge, Bond and Safety Programs.

Riverside County's Department of Environmental Health awarded Caltrans District 8 Hazmat Manager William "Bill" Kerr their 'Doing The Right Thing' award. This award is given to an outstanding individual who has gone above and beyond the call of duty to protect human health and the environment in their day-to-day activities.
In November, Federal Transit Grants Chief Mark Codey received the 2017 Multistate Transit Technical Assistance Program's (MTAP) Outstanding Service Award for his longstanding, exceptional and consistent service to the program and its members.

Careers & the disAbled magazine honored Caltrans Transportation Engineer Seyed Amir Torabzadeh April 11 at an award ceremony in Boston for his professional and advocacy efforts for people with disabilities in the workplace and community.
Former Caltrans Engineer Joseph Dominic Echelmeier died unexpectedly Sept. 1, 2017, in Guadalajara, Mexico, with his family by his side. He was born in Philadelphia, on Oct. 1, 1932 to Anna and Charles Echelmeier and grew up in Philadelphia with six siblings. He served in the Army for two years, then graduated from Villanova University with a degree in civil engineering.

Caltrans Highway Mechanic Supervisor Jason Robert Embree, 31, of Arboga, died with his family at his side at home on Feb. 21 after a long, hard-fought battle with cancer.Embree was born on August 18, 1986, in Yuba City and was a life long resident of Yuba County.
Mitchell "Mitch" Lee Hammock died at home on Jan. 17. He was born Aug. 31, 1942, in Antlers, Oklahoma. He lived in Oregon and Arizona before moving to San Bernardino. He graduated from Pacific High School in 1960, and married Jeri McDonald in September 1963. Shortly after high school, he started working as a land surveyor for the State Division of Highways (Caltrans) and later became a civil engineer.

Francisco Leon-Gomez died Dec. 23. He worked for Caltrans for more than 22 years as a transportation engineer, first in Orange County's District 12, and then at Headquarters Traffic Investigations branch since 2005. Francisco is survived by his wife, Rosaura, and his children and grandchildren.
Howard Payne was born 1928 in Klamath Falls, Oregon, and he passed away Nov. 13, 2017, at age 89. In 1944, at age 16, he entered Stanford University to study civil engineering. Talented students were allowed to enter college earlier as part of the US World War II (WWII) "War Effort."

Caltrans District 8 Public Information Officer Michelle Profant died Jan. 5, having lived all but three years of her life in San Bernardino. She graduated from Cajon High School in 1978 and from California State University, San Bernardino, in 1983 with a Bachelor of Arts in humanities. Profant dedicated 29 years to state service.
William John Scribner, was born July 28, 1949, and died at the age of 68 on Nov. 27, 2017. He moved around the state as he climbed up the ranks in Caltrans' Division of Maintenance, starting in the San Jose area, promoting to lead worker in the Bay Area and then Maintenance supervisor in Long Beach.
CT News - Caltrans' employee newsletter
---
Contacts
Reed Parsell
Editor, Caltrans News (May 2019 to the present; this issue was edited by Erin Von Tersch)
Tamie McGowen
Assistant Deputy Director, Public Affairs
Contact the Editor
Via email
or (916) 654-5820
---
Are You Retiring Soon?
Would you like to stay informed of what's happening with Caltrans? If so, submit your home email address to CT News editor Reed Parsell and we'll notify you by email when we publish a new issue of CT News.
---
Alternative Formats
For individuals with sensory disabilities, this document will be made available in Braille, large print, on audiocassette, or on computer disk. To obtain a copy in one of the alternative formats, please contact the editor.