Obituaries
Obituaries
Former Caltrans Engineer Joseph Dominic Echelmeier died unexpectedly Sept. 1, 2017, in Guadalajara, Mexico, with his family by his side.
He was born in Philadelphia, on Oct. 1, 1932 to Anna and Charles Echelmeier and grew up in Philadelphia with six siblings. He served in the Army for two years, then graduated from Villanova University with a degree in civil engineering. He went to work for Caltrans as bridge engineer in Garberville, California, and there he met the love of his life, Concepcion Ladron de Guevera. They married three months later on Jan. 25, 1964. She preceded him in death on July 4, 2009.
He was a father to Christina Wilder (Marty) of Arroyo Grande; Martin Echelmeier (Rachel) of Clayton, Michael Echelmeier (Lynette) of Auburn and Anie Cherry of Davis. He was grandfather to Aspen Echelmeier; Justin, Mary and Luke Wilder; and Alex and Isabella Cherry. He was survived by his younger sister Rosie Echelmeier of Novato, California.
Joe and his family traveled all over the world, experiencing different cultures, making new friends, and overseeing incredible engineering projects from Bangladesh to Vietnam. He cherished his family and maintained contact with his extensive family in California, Pennsylvania and Mexico.
Joe had a particular interest in archeology, hiking the Inca Trail at Machu Picchu, the Mount Everest base camp when he was nearly 80, and climbing Mount Kilimanjaro. He was known as a world traveler and the life of the party.
---
Caltrans Highway Mechanic Supervisor Jason Robert Embree, 31, of Arboga, died with his family at his side at home on Feb. 21 after a long, hard-fought battle with cancer.
Embree was born on August 18, 1986, in Yuba City and was a life long resident of Yuba County. He was the first-born son to Rob (employed with Caltrans North Region Construction) and Robin Embree of Arboga. Embree graduated from Wheatland High School, where he was a proud member of the football and baseball team. After graduation, Embree attended Yuba College and then attended Wyotech in Sacramento where he received his degree in automotive and business. Embree worked for Caltrans for 10 years. He started in the apprenticeship program; working his way to supervisor before his passing. During this time, he enjoyed his out-of-class assignments, where he was able to travel around the state teaching other mechanics how to use specialized computer programs.
Embree was most proud of his wife, Heather, and their two girls, Jayden 7, and Kaylee 4. They were the light of his life, and he worked hard daily to provide and take care of them. Embree loved to race cars, fish, ride motorcycles and spend time with his family.
In addition to his daughters and wife, Embree is survived by his parents, Rob and Robin Embree of Arboga, his brother Josh and his sister-in-law Christi of Grants Pass, Oregon, as well as many aunts, uncles, cousins and grandparents.
---
Mitchell "Mitch" Lee Hammock died at home on Jan. 17. He was born Aug. 31, 1942, in Antlers, Oklahoma.
He lived in Oregon and Arizona before moving to San Bernardino. He graduated from Pacific High School in 1960, and married Jeri McDonald in September 1963. Shortly after high school, he started working as a land surveyor for the State Division of Highways (Caltrans) and later became a civil engineer. He retired from Caltrans as the District 8 Deputy Director of Engineering Services in December 2002, after 42 years of service.
Mitch loved his family, traveling, swap meets, classic cars and casinos. He made sure his kids and grandkids saw the wonders of this country, whether it was the Grand Canyon or the world's biggest ball of string. One of his favorite places was Laughlin, Nevada, where he worked the surrounding area building the highway near Needles, back when there little development.
Mitch was a big man and a hard worker with an even bigger heart and sense of humor. He was a notorious jokester and loved to tell a good story. He will be truly missed by those who knew and loved him.
He is preceded in death by his father, Andy Hammock; mother, Lois Faulkner; and sister, Caroline Sue Lemons.
He is survived by his wife of 54 years, Jeri McDonald-Hammock; his daughter Lora (Jimmie) Munday of Redding; daughter Andrea (Bill) Hammock-Moseley of Calimesa; grandchildren Maraiah (Raul Moran) Carter, Andrew Munday, Makena Munday and Casey Moseley and great-grandchildren Jaxon and Rowyn Moran.
---
Francisco Leon-Gomez died Dec. 23. He worked for Caltrans for more than 22 years as a transportation engineer, first in Orange County's District 12, and then at Headquarters Traffic Investigations branch since 2005. Francisco is survived by his wife, Rosaura, and his children and grandchildren.
---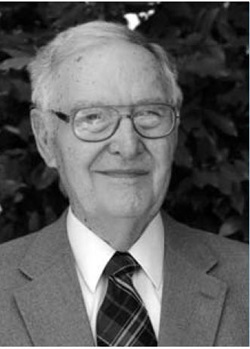 Howard Payne was born 1928 in Klamath Falls, Oregon, and he passed away Nov. 13, 2017, at age 89.
In 1944, at age 16, he entered Stanford University to study civil engineering. Talented students were allowed to enter college earlier as part of the US World War II (WWII) "War Effort." Civil engineering was a key job for both the industrial industry on the home front and combat war efforts.
After two years of college at age 18 years, he was drafted into the U.S. Army in 1946 and assigned to occupation duty in Japan. Howard served two years, which was the standard for draftees following WWII (1946-1948).
Upon an honorable discharge from the Army in 1948, he returned to Stanford University, where he completed his bachelor's degree. Next, he next enrolled at the University of Washington where he earned a master's of science degree in civil engineering in 1951. Howard won the Daniel Mead Ethics student paper contest.
Following graduation from the University of Washington, he got a job with the California Division of Highways, Bridge Department in 1951 at age 23. Howard spent his first five years in Bridge Construction Engineering in Northern California with the Bridge Department. He then was assigned to the Bridge Department Design Office in Sacramento in 1956.
Payne was a rare talent. He was a licensed civil engineer, and had a State of California structural engineer and traffic engineer's license.
Payne was the lead designer for the Randolph Collier Tunnel from 1958 to 1960 on State Route (SR) 199 in Del Norte County. He designed the variable thickness concrete arch tunnel lining of reinforced concrete. The crown is 2.5 feet thick and the arch bases are 8 feet thick. A 32 feet high by 42 feet wide bore, 1,800 feet long, was excavated through badly fractured and weathered slate plus limestone formations. This two-lane tunnel with traffic in each direction opened in 1963.
Payne rose to Bridge Design Section 6 Leader with a crew of about 10 engineers. His Bridge Design Section 6 won five American Institute of Steel Construction awards.
Payne won an Honorable Mention Award with a $1,000 cash prize in 1966 in the national United States Steel Highway Bridge Design Competition. The contest challenged designers to create an original plan for a two-lane grade separation steel bridge at right angles over a four-lane interstate freeway, with frontage roads on level ground. An independent panel selected the winners based on bridge aesthetics, constructability and reasonable maintenance issues.
On October 1, 1968 Payne accepted a promotion as Construction Area Supervisor with District 3 in Marysville, where he led a group of 200 employees. In 1972, Payne dealt with the media and general public in regards to swallows nesting in the existing meridian swing bridge, which was replaced by an award-winning cable-stayed swing bridge.
He retired at age 63 in 1991 as a District 3 employee after a 40-year career with the California Division of Highways.
In retirement, Payne was active in www.asce.org and was a life member. He also served as a docent at the California State Railroad Museum. His last published bridge article discussed the 100-year anniversary of Sacramento's "I" street swing bridge adjacent to the museum. This steel truss bridge is a combination bridge, which carries railroad (lower deck) and local street traffic (upper deck). Payne's article is free to download at https://www.aisc.org/globalassets/modern-steel/archives/2011/09/2011v09_sacramento.pdf.
He was happily married to Betty, who preceded him in death. Payne's survivors are his two children, three grandchildren and eight great-grandchildren.
This obituary was written by retired Caltrans Supervising Bridge Engineer Ray Zelinski.
---
Caltrans District 8 Public Information Officer Michelle Profant died Jan. 5, having lived all but three years of her life in San Bernardino. She graduated from Cajon High School in 1978 and from California State University, San Bernardino, in 1983 with a Bachelor of Arts in humanities.
Profant dedicated 29 years to state service. She started at the State Compensation Insurance Fund in December 1987 as a claim adjuster, then became a rehabilitation benefits coordinator. She transferred to Caltrans in 2008 where she worked as district ombudsman, equal employment opportunity officer, and finally as a public information officer before retiring May 2017.
Profant served as the district's equal employment opportunity (EEO) officer, Title VI, for approximately four years before moving to the public information office. In addition to facilitating mandatory training classes, Profant acted as the co-chairperson for the planning and implementation of such annual events as the District 8 Diversity Day, Bring Your Child to Work Day and Disability Awareness Month events while working in EEO.
In 2012, Profant accepted a position in Public Affairs, where she communicated construction progress and closures to residents and community organizations in the San Bernardino mountains. This information was vital, as a road closure meant a detour of significant length, and time, given the distance between state highways in the mountains.
She was also a member of the Big Bear Boulevard (State Route 18) Task Force. The task force was committed to organizing and communicating the extensive upgrades that utility companies made to underground vaults prior to Caltrans repaving SR-18 through Big Bear City and the city of Big Bear Lake.
Profant was also conscientious in assisting other public information officers with the planning and organization of scheduled events. She would help in whatever way was needed to bring an event to fruition.
In her private life, Profant was a member of an animal rescue organization, Kitty Devore Rescue, since 2013. In the course of four and a half years she rescued 312 cats from euthanasia at the Devore Animal Shelter in San Bernardino County, and she fostered 62 cats until permanent homes were found. She also rescued countless cats on her own.
Profant was a gift to us all. She was kind, compassionate and the embodiment of "human."
---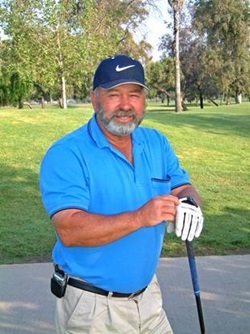 William John Scribner, was born July 28, 1949, and died at the age of 68 on Nov. 27, 2017.
He moved around the state as he climbed up the ranks in Caltrans' Division of Maintenance, starting in the San Jose area, promoting to lead worker in the Bay Area and then Maintenance supervisor in Long Beach. In 1978, he came to District 6 as supervisor at the Madera Maintenance Station, where he stayed for 12 years. In the 1980s he ran the district paving and chip seal crew.
He took a supervisor position in Fresno in 1990, then promoted to a superintendent in the new District 6 Traffic Management Center. In late 1998, Scribner took the position of Maintenance equipment coordinator, and in early 2000 he promoted to special crews regional manager.
Scribner played on the District 6 Caltrans golf team, and on the Maintenance softball team for many years, making many friends outside of the Maintenance Division. He worked for the Department for 40 years before retiring in 2008. He was always remembered for his good nature and common sense.
Scribner battled cancer for more than 14 years before succumbing to the disease in November.
At his memorial in Fresno, many of Scribner's family, friends, and former coworkers spoke about his generosity, love of a good story, and ability to make friends with anyone. The speakers included Scribner's friend from high school, Harry Hildebrand, retired Caltrans Maintenance employees from the Madera and Fresno areas, and from District 3 where Scribner's son Curtis works as an area superintendent.
Scribner is survived by his wife Rosemary, two sons, two daughters, 13 grandchildren, and 3 great grandchildren.