Planning and Environmental Linkages (PEL)
Planning and Environmental Linkages (PEL)
The Future of State Route 37: Problems + Solutions
The future of the State Route (SR) 37 corridor demands finding solutions to chronic traffic congestion and periodic flooding. It also requires balancing transportation needs with protecting and enhancing sensitive marshland habitats. Planning a long-term solution presents an opportunity to provide bicycle, pedestrian, transit, and carpool options for all travelers. Caltrans is conducting a comprehensive, long-range Planning and Environmental Linkages (PEL) Study to identify the best solutions to address the diverse needs of this complex corridor.
Watch the video "The Future of Highway 37: Problems & Solutions"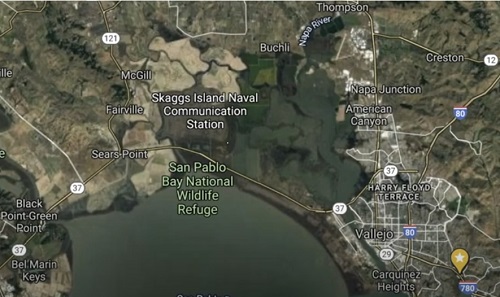 August 2022 Update
Caltrans has been evaluating potential alignments to determine a preferred alternative/alternatives for inclusion in the final PEL Study. With input from stakeholders, technical experts and the public, Caltrans has screened the alignments for environmental, traffic, design, and feasibility issues. Caltrans will share the evaluation results for the alignments at a virtual public meeting on Wednesday, September 14, 2022.
Virtual Public Meeting
Wednesday, September 14, 2022, 5:30 – 7:00 p.m.
Zoom Webinar Link: https://us02web.zoom.us/j/84790273011
Passcode: 589922
Telephone: 1-833-548 0276 (Toll Free)
Webinar ID: 847 9027 3011
Passcode: 589922
Learn more about the PEL study and share input for the SR 37 corridor.
Reach out for more information.
One Corridor, One Team
Caltrans, the Metropolitan Transportation Commission (MTC), and the transportation authorities for Marin, Sonoma, Napa, and Solano counties are working together on the PEL Study to identify and narrow the range of alternatives to be advanced for environmental review and construction. We are integrating previous studies and assessments conducted for the corridor while we continue to work to identify long term solutions. These studies are integrated to deliver a roadway that will serve both long-term transportation needs and the environment. Learn more about collaborative efforts for the SR 37 corridor by visiting Resilient 37 – Sonoma County Transportation Authority (ca.gov).
Corridor Overview of Linkages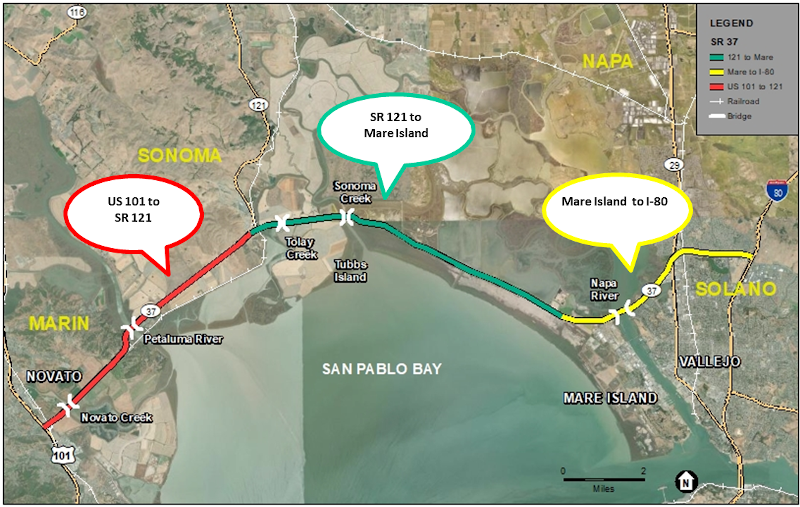 US 101 (Novato) in Marin County to SR 121 (Sears Point) in Sonoma County: 4-Lane Expressway