District 1 Clean California
District 1 Clean California
Envisioning What's Possible
Trash has plagued California's streets and highways for decades. Clean California proposes significant investments in litter collection, community engagement and education to ultimately transform unsightly roadsides into spaces of pride for all Californians. This is truly a statewide effort with potential projects in all 58 counties and with a third of the funds going directly to cities, counties, tribes and transit agencies to clean local streets and public spaces.
For more information about Clean California, including California's Adopt-A-Highway program, local grant programs, and career opportunities, or to submit a Customer Service Request (CSR) form to report litter, graffiti or maintenance issues, please visit Clean CA.
Program Benefits

Create career opportunities and jobs for veterans, students, artists, people experiencing homelessness, and also for those re-entering society from incarceration
Significantly reduce litter along state highways, local roads, tribal land, parks, pathways and transit centers

Beautify our state's transportation network through art and litter clean-up projects in underserved, rural and urban communities throughout the state
District 1 Clean California Programs
District 1 Events
Covelo Large Item Dump Week
Monday, August 22 - Saturday, August 27 9 AM - 3 PM (or until capacity is reached)
Covelo Transfer Station
90500 Refuse Rd. Covelo, CA 95428
Covelo Dump Week Poster
Blue Lake Large Item Dump Day
Saturday,, July 16 10 AM - 2 PM (or until capacity is reached)
North Fork Lumber Company Lot
Across from 1185 Maple Creek Road, Korbel
Blue Lake Dump Day Poster
Gualala Large Item Dump Day
Saturday, June 25 10 AM - 2PM (or until capacity is reached)
South Coast Transfer Station
40855 Fish Rock Road, off Iversen Road
Gualala Dump Day Event Poster
Fortuna Mattress Dump Day
Saturday, June 11 10 AM - 2PM (or until capacity is reached)
Fortuna High School
379 12th Street, Fortuna
Fortuna Dump Day Poster
Annual Litter Clean Up Day
Thursday, May 26
Smith River Large Item Dump Day
Saturday, May 21 10AM - 2 PM (or until capacity is reached)
Xaa-wan'-k'wvt Village & Resort
12420 US Hwy 101, Smith River
Enter from Lopez Street
Smith River Dump Day Poster
Orick Dump Day
Saturday, April 30 9 AM - 1 PM (or until capacity is reached)
Old Mill Site on Bald Hills Road off Hwy 101
Statewide Dump Day Events
Saturday, April 23, 10 AM - 2 PM (or until capacity is reached)
Ukiah Railroad Depot Lot - Tires Only
Lakeport C&S Waste Transfer Station - Tires, Mattresses, and Furniture
Clearlake SLRR Recycling Center - Tires, Mattresses, and Furniture
Vance Parklet Groundbreaking
Thursday, April 14, 10 AM
Intersection of State Route 255 and Vance Avenue in Manila.
Celebrate the first Clean California State Beautification Project to break ground in the state!
Gasquet Dump Day
Sunday, March 20, 10 AM - 2 PM (or until capacity reached)
Gasquet Transfer Station
Off Old Gasquet Toll Road
1/2 a mile east of Mountain Elementary School
Klamath Dump Day
Sunday, February 27, 10 AM - 2 PM (or until capacity reached)
Klamath Transfer Station
Off Highway 101 at Klamath Beach Road
District 1 Frequently Asked Questions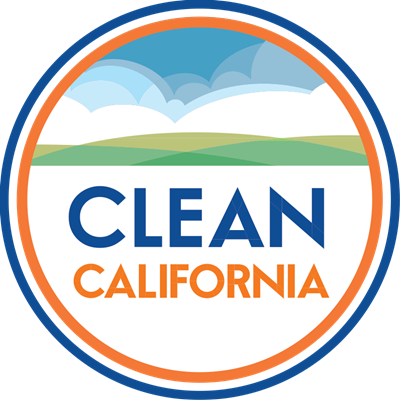 Key Action Areas
1. Engage & Invest In Communities
Create jobs and support local artists while cleaning and beautifying local roads through community grants.
2. Education
Drive a cultural shift of shared responsibility for the cleanliness of our roadways through litter prevention education campaigns that focus on properly throwing away trash and the impact littering has on natural resources, waterways, public safety and health.
3. Expand Litter Pick-Up
Significantly reduce trash from state highways and local roads by strengthening trash collection by Caltrans, community service programs and local volunteers. Increase access to waste facilities and provide free monthly disposal sites throughout the state.
4. Enhance Infrastructure
Implement sustainable beautification projects that improve safety and transform dividing highways into spaces that unify communities..