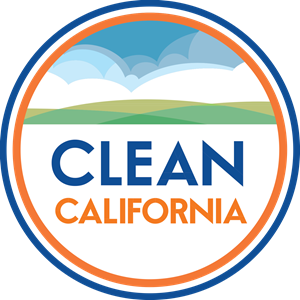 LAKE COUNTY – Caltrans District 1 and the County of Lake announced a Clean California (Clean CA) Dump Day event in partnership with Lake County Waste Solutions (LCWS) for Saturday, Oct. 14, at transfer stations in Lakeport and Clearlake.
This Dump Day allows residents to drop accepted large items for free. Dump Day events were made possible through Governor Gavin Newsom's Clean California initiative. A sweeping $1.2 billion, multiyear cleanup effort led by Caltrans to keep roads and waterways free of litter, create thousands of jobs, and transform state and local public spaces through beautification efforts.
Who: Lake County residents
What: Free Dump Day event
When: Saturday, Oct. 14, 9 a.m. - 1 p.m. or until capacity reached.
Where:
Lakeport Transfer Station 230 Soda Bay Road, Lakeport
LCWS Recycling Center 16015 Davis St., Clearlake
Eastlake Landfill 16015 Davis Ave., Clearlake
Free Dump Day collection is limited to household items including furniture, appliances, mattresses, and other large, bulky items. No construction materials, business waste, hazardous waste, tires, treated wood waste, or asbestos of any type will be accepted.
Caltrans reminds motorists to properly secure and tarp all cargo loads prior to driving. Transporting unsecured loads is unsafe, illegal, and pollutes California's roads and waterways. Loads that are not tied down, enclosed, or secured by tarps or other means will not be accepted.
Tips for securing your load:
Completely cover loads with tarps or cargo nets. Debris can escape from gaps.
Remove loose material and trash before driving.
Don't overload – keep materials level with your truck bed.
Put light items lower, tie large items to the vehicle for traffic safety.
For questions about this Dump Day event, please contact Brenda.Rose@dot.ca.gov or call (707) 572-7266.
About the Campaign:
Clean California Community Dump Day events are made possible through Governor Gavin Newsom's Clean California initiative, a sweeping $1.2 billion, multiyear clean-up effort led by Caltrans to remove trash, create thousands of jobs, and engage communities to transform public spaces.
Since launching Clean California in July 2021, Caltrans and local partners have removed an estimated 1.86 million cubic yards of litter from state highways – a trash pile that would be more than 370 times taller than Mount Whitney (14,505 feet, the state's highest peak). The program has created more than 4,000 jobs that have helped Californians overcome barriers to employment, including 357 people experiencing homelessness, and drawn more than 10,000 volunteers to events ranging from community cleanups to large debris collections for appliances, tires and mattresses.
Visit CleanCA.com to learn more about how Clean California is transforming communities and educating the public.
###