Obituaries
Obituaries
Eleanor M. Darby, Caltrans retiree
Note: The following obituary appeared Dec. 8 in the Sierra Sentinel.
Caltrans retiree Eleanor M. Darby passed away on Nov. 29 at English Oaks Convalescent and Rehabitation Hospital in Modesto, where she spent the last nine months of her life.`
She was 83.
Eleanor was born January 28, 1937, in Angels Camp to Guisto and Katie Schena. She was the second of four siblings; Elda (Darby), Cleilia (Petithomme) and Frank Schena (deceased).
Eleanor was married to Daniel B. Darby from June 29, 1957, until Dan's passing Nov. 9, 2013.
She leaves behind her four children, Brian (Jeannae), Denise (Dave) Volpetti, Michael (Linda) and Rob (Veronica); and grandchildren Sean Darby (Alexandria), Fawn Willis, Michelle Bergeron, Billy Roraback. Kyle Robinson, Evan Robinson (Tiffany), Andrew Volpetti, Josiah Darby, Joseph Darby, Rasmus Darby and Lucas Darby.
Eleanor also is survived by 17 great-grandchildren, eight great-great-grandchildren, sisters-in-law Claudia Schena and Kathleen (Darby) Crespi, and brother-in-law Bob Petithomme, many cousins, nephews, nieces and friends.
Eleanor retired from Caltrans. She was a member of the Model "A" Club, the Italian Catholic Federation (ICF) and the Italian Club of Sonora.
She loved to play cards/games, traveling, visiting with anyone and always making new friends.
---
Clyde D. Trammell, 34-year Caltrans employee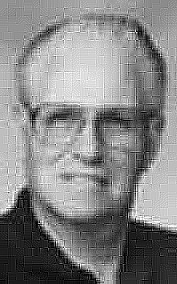 Note: The following obituary appeared in the Fairfield Daily Republic on Dec. 13.
Retired Caltrans worker Clyde D. Trammell died Dec. 5 in Fairfield. He was 88.
Clyde was born in Colcord, Okla., on June 13, 1932, and moved out west to California in the 1940s to Modesto. He met his wife, Virgie Ford, in 1953 and they married in 1956.
He worked for Western Well Drilling for a number of years until he started his career with Caltrans for 34 years and retired in 1993.
He was a very loving, caring and giving person.
Clyde was a born again Christian. He was a care minister and ordained as a Deacon at First Baptist Church in Fairfield.
He enjoyed traveling, RV clubs, bocce club, bowling, weightlifting and jogging (he was featured as jogger of the week). He enjoyed coaching Little League.
Clyde had five children, Dennis, Jerry (deceased), Gary, Patty and Sandy; he also had 13 grandchildren and 14 great-grandchildren.
---
Richard Lee Tuman Sr., retired engineer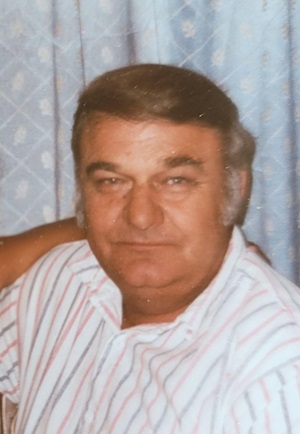 Note: The following obituary appeared Dec. 3 in The Sentinel (Hanford).
Retired Caltrans engineer Richard Lee Tuman Sr. of Lemoore passed away in Visalia on Nov. 25 at the age of 84.
Richard was born in Liberal, Kansas, to Richard and Mabel Tuman. He joined the Army after high school. When he got out of the Army, he attended Brigham Young University. Prior to moving to California, he had lived in both Utah and Colorado.
Richard was an inspection engineer for both DWP and Caltrans. He and his wife. Billie, coached Little League in Lemoore.
Richard taught his kids valuable life skills as they were growing up so that way they would be able to do the same for themselves. Richard enabled his family to do anything they wanted to.
Richard is survived by his three sons, Rich Tuman, Jr, Ron Tuman and Russ Tuman Sr., all of Lemoore; 11 grandchildren; 14 great-grandchildren; and four siblings, Mary Casey, Donna Belle Harris both of Kansas, Anna Marie McKee of Oklahoma, and Kenneth Dean Tuman of Kansas.
---
Tony Zuniga, longtime Caltrans employee
Note: The following obituary appeared on FresnoBee.com on May 17 and 18.
Longtime Caltrans employee Tony Zuniga, age 73, passed away on May 11, 2020.
Born to Santos and Angelita Zuniga in Donna, Texas, in 1946, Tony and his family moved to Fowler in 1952, where he happily resided for more than 60 years.
After graduating from Fowler High School, Tony attended Reedley College before transferring to Fresno State, where he majored in ornamental horticulture. Tony left college to serve his country in the U.S. Army.
Honorably discharged as a sergeant, Tony returned home and began a career as a civil servant working for Caltrans until he retired 36 years later.
Inspired by a love for nature, he was also a Sun-Maid farmer for more than 40 years.
During his free time he remained active in his community, donating time, materials and equipment as a parent volunteer for his children's activities, a church leader in the Knights of Columbus and a member of St Lucy's Catholic Church.
Both creative and artistic, Tony developed a childhood penchant for photography that continued with him throughout adulthood. His favorite photographs were of nature, his family and friends.
Throughout his diverse experiences, Tony maintained many long-lasting friendships. Known for his big smile, he possessed an innate ability to bring joy to those around him. Because of his open-mindedness, extraordinary generosity, profound empathy, endearing personality and keen sense of humor, Tony touched the hearts of those who knew him.
A principled and intellectual man, Tony eagerly discussed his beliefs. He spoke of justice, equality, compassion and peace and lived his life accordingly. Above all else, he valued people and readily extended a helping hand when an opportunity arose.
He strove hard to live the life his parents' exemplified and instilled those same values in his children. Most recently, he whole-heartedly relished his role of grandfather.
Tony was preceded in death by his parents, brothers Eloy and Pete, and sisters Becky and Lydia. He is survived by Gail, his wife of more than 50 years; daughter Denise and her husband, Harveen; son Stephen and his wife, Carey; granddaughter Cameron; and brother Santos.