Who's New
Who's New
Dennis T. Agar, District 10 director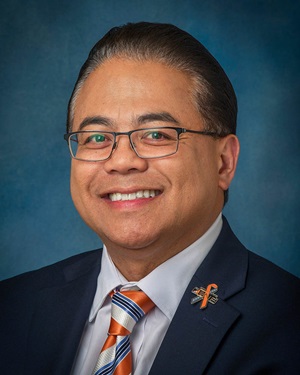 Dennis T. Agar was in October appointed to become the District 10 director. Dennis brings more than 30 years of diverse and valuable Caltrans knowledge that encompasses district and headquarters experience that combines a variety of leadership, managerial, supervisory and technical experience.
Dennis resumes his leadership role of District 10, which he previously served for four and a half years and most recently for three months as the interim District 10 director. Between those assignments, Dennis was the Headquarters division chief of Maintenance. In that position, he oversaw the statewide Maintenance Program. with an overall budget of $2.2 billion, approximately 450 positions in Headquarters and more than 7,000 positions statewide.
Over the course of his career, Dennis has also served as the division chief of Traffic Operations, the District 10 deputy district director of Program and Project Management, and acting assistant division design chief in Headquarters.
Dennis graduated from California State University, Sacramento, with a bachelor's degree in civil engineering. He is a Licensed Professional Engineer and a Certified Project Management Professional through the Project Management Institute.
Dennis enjoys fishing and playing basketball. He and his wife, Galilee, reside in Elk Grove with their three daughters, Gabby, Giannah and Gilianne.
---
Amar Azucena Cid, leadership role in Office on Race and Equity
Amar Azucena Cid was tapped to become the program manager, supervising transportation planner to lead the newly created Caltrans Office on Race and Equity (CORE).
Amar has more than 15 years of progressive planning experience, at all levels of government, from affordable housing with the city of West Sacramento; community health and wellness at the Community Services Planning Council; community surveying, monitoring and evaluation of a US DOJ planning program bridging community crime reduction and prevention, intervention and neighborhood revitalization strategies in Massachusetts; economic policy development for the California State Assembly; and supporting inclusive transit funding and transportation planning at Caltrans within the Division of Rail and Mass Transportation (DRMT).
For the past six years, Amar has established and developed the CA Climate Investments Low Carbon Transit Operations Program within DRMT. To date, her team awarded over 850 projects totaling $524 million to reduce greenhouse gas emissions and provide direct and meaningful benefit to priority populations throughout California.
More recently, Amar completed the inaugural Women Changing Transit leadership cohort with TransitCenter as one of 34 "reform-minded women in the industry developing ways to tackle the challenges facing women and addressing issues of equity and justice in concrete ways." She is also serving as a panel member for Transit Cooperative Research Program Special Project's Coordination of Public Transit Services and Investments with Affordable Housing Policies.
Amar received her B.S. in community regional planning from UC Davis and her M.A. in community development and planning from Clark University, Worcester, MA, with an emphasis on the built environment, transportation, and community finance. She is deeply invested in reducing harms that are disproportionately impacting historically left out and traditionally marginalized communities brought on by the built environment and transportation systems.
Outside of work, Amar is a community artist and has served as a board member for creative community-based organizations. She engages and leads community workshops and creates in different mediums that are representative of her Indigenous (Yaqui) and Chicana identity. She and her partner were raised by strong community civil rights activists' families—and they strive to raise their two young children with similar commitments to social justice and liberation.
---
Tony Taveras, District 7 director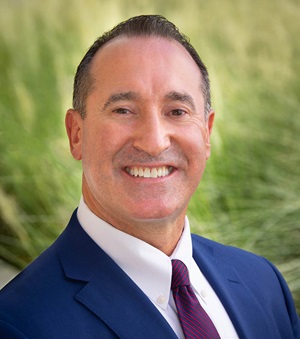 Tony Tavares was appointed in late October to become District 7's director. Taveras had served as the District 4 director since 2018, where he managed a $2 billion budget, and led nearly 3,500 employees in the oversight of all modes of transportation on the State Highway System, across all nine Bay Area counties.
Tony's strategic visionary abilities, along with his commitment to safety, modality, strong local partnerships and stakeholder engagement, have created an environment where equity, creative thinking, and innovation are key to making transportation decisions for all Californians.
Tony brings a diverse background and wealth of knowledge to District 7, with more than 30 years of leadership experience in various district and headquarters executive leadership roles, such as the division chief for Maintenance, the division chief for Right of Way and Land Surveys, the interim District 10 director, and the deputy division chief for Construction.
Tony is a graduate of the University of California, Davis, and he is a professional engineer (PE) and a project management professional (PMP).
---