Who's New
Who's New
Abby Jackson, homelessness and housing solutions lead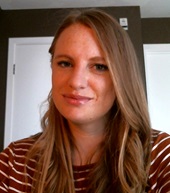 Abby Jackson in February was promoted to become Caltrans' Planning & Modal Program's homelessness and housing solutions lead.
This role serves as a co-lead on statewide issues related to homelessness, in collaboration with Alisa Becerra, the Statewide homelessness manager in the Division of Maintenance, with a focus on improving ongoing local engagement and developing longer-term solutions to complex issues and policy matters relating to homelessness and housing.
Abby will bring her housing policy and community development experience to this position and will build out a program to support our housing and homelessness solutions work. Abby has spent the last year and a half supporting Deputy Director for Planning & Modal Programs Jeanie Ward-Waller as Lead staff on a range of strategic initiatives. Notably, she led the development of the updated 2021 Planning and Modal Programs Strategic Plan.
Prior to working as lead staff, Abby worked at Headquarters in Sustainability, and in our Freight Office, and has worked as a planner for a regional economic development agency on housing issues, as a consultant to local governments at the environmental planning firm LSA and as an urban and health equity planner and community organizer in the Midwest.
Abby holds a master of science degree in urban and regional planning from the University of Wisconsin-Madison and a bachelor of arts from UW Madison in international studies of the global commons with a minor in environmental studies. In her spare time, Abby loves camping and hiking with her fiancé and friends, and playing frisbee with her dog Rico.
---
Nicole Longoria, Caltrans' federal liaison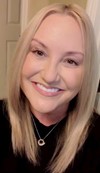 Nicole Longoria is department's new federal liaison. She has served Caltrans for more than 22 years.
Nicole's career began in 1998 as a student assistant in the Division of Mass Transportation, where she worked on the development and implementation of the new federal Job Access and Reverse Commute (JARC) Program. Her comprehensive federal background includes working for eight years on federal transit policy and legislation in the Division of Mass Transportation, and 10 years as the Chief of the Planning and Policy Research Branch in the Division of Research, Innovation and System Information.
Nicole led the annual transportation planning, policy, and multi-modal research selection process, and managed California's federal University Transportation Center (UTC) Program.
For the five years before her January promotion to her current duties, Nicole served as the assistant federal liaison, where she fostered her federal transportation policy knowledge and worked on transportation performance management policy coordination and implementation.
Nicole graduated from the California State University, Sacramento with a bachelor of science degree in business administration. In her free time, she enjoys spending time with her husband and their three children, traveling and taking spin classes.
---
John O'Connell, statewide customer service officer
John O'Connell is Caltrans' new statewide customer service officer. In that role, John manages the Customer Service Request (formerly Maintenance Service Request) program as it pertains to the districts and act as the liaison between Headquarters Public Affairs and the Division of Maintenance, Traffic Ops and Equipment.
Additionally, he will provide oversight, guidance and training to the district customer service liaisons. John is filling the vacancy left behind by Loren Magana, who promoted to the role of project manager for the stormwater campaign.
John comes to us from the Secretary of State, where he spent the past three years as a Staff Services Analyst in their Human Resources department. He was responsible for posting jobs on Cal Careers and screening applications for eligibility and minimum qualifications. Prior to his time there, he worked for Placer County Human Resources and Cal Fire Human Resources, and began his state service career with the Secretary of State as an Office Technician in November 2013 where customer service was paramount.
Before entering state service, John was a promotions and marketing assistant at KNCI radio in Sacramento from 2005-2013. He was involved with the planning and staging of concerts, contests and events. Being a country music fan, John was able to meet many of the singers that performed at the shows he worked, which was a fun perk of that job. He started his radio career at KNBR in San Francisco and also worked at Starbucks after graduating college in December 2000. John is also obsessed with coffee!
His other hobbies and interests include watching sporting events, skiing in the winter, traveling and reading.
John grew up in Marin County and graduated from Sonoma State with a degree in communications. He possesses a very strong interest in media as well as transportation projects and geography and is very excited to join Caltrans!