All-in-one version
All-in-one version
CT News 2022, Issue 1
Director's Corner
Let's keep the momentum going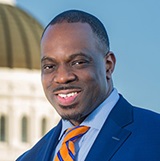 Hello Caltrans Family. As I prepare to move into a new leadership role as Secretary for the California State Transportation Agency, I want to briefly recap and place emphasis on some of our notable and newer Departmental focuses. These important components have been shaping our work at Caltrans, and each one of you – every member of our 22,000 strong family – has been making invaluable contributions to this work every day.
District to district, program to program – our two years of incredible collaboration led to the development of what, by design, has evolved to form the nucleus of a people-focused Caltrans. Though what may, at first, have felt unfamiliar – it is my hope that these philosophies have become an influential part of your daily work practice, and that you will continue in this vein.
In 2019, when I first took on the role as Caltrans Director, none of us could have foreseen the challenges, hardships and ongoing uncertainties headed our way. You were asked to rise up and maneuver through these trying times-- and all of you went over and above to accomplish our goals directly serving Californians.
These accomplishments are formed out of a substructure that we must continue to build upon. Our work has real meaning, and of that, you deserve to be proud.
The identity shift Caltrans is experiencing is reflected in this quote from renowned anthropologist and primatologist Jane Goodall: "What you do makes a difference, and you have to decide what kind of difference you want to make."
And together, we certainly are making a real difference. Caltrans' work springboards off of our Three Foundational Principles of Safety, Equity, and Climate Action as well as our Five Priorities of Safety, Modality, Innovation, Efficiency, and Partnerships.
We have been deliberately guided by these Foundational Principles and led constructively by the Five Priorities. Our work has taken on an even greater purpose and I thank you for making it possible.
Additionally, our establishment of the first Caltrans Equity Statement is one such impactful achievement by our Department. To acknowledge the negative effects the transportation system has had on underserved communities, and to make a commitment to eliminate barriers and advance equity, is putting people first with concrete action.
I look forward to the day our necessary goal of zero roadway deaths and severe injuries is realized. To be a part of that momentous achievement, as you are, is nothing short of commendable and, truly, priceless.
And as we continue to strive for cleaner air to breathe and an overall healthier environment, let me reassure you that your essential work is the most important factor getting us closer to achieving those goals every day.
Thank you, all of you, for what you have done to improve our state's transportation network and for your continued work toward California's safe, equitable and healthy future. You have a lot to be proud of, and there is much more important, essential work to be done. Together, let's keep the momentum going.
News
Crashed motorists owe their lives to District 2 duo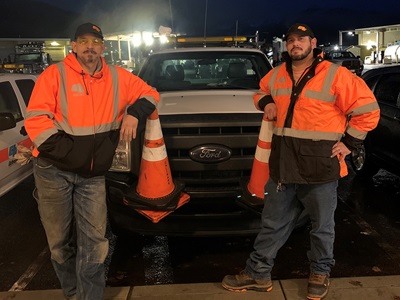 By Haleigh Pike
District 2 public information officer
Two crash victims are singing the praises of two Caltrans Maintenance employees who went above and beyond to save their lives.
On Sunday, December 19, Heather Akkerman says she and her friend Christopher were traveling on State Route 263 in Siskiyou County when their truck left the roadway and rolled numerous times before coming to a stop at the bottom of an embankment. Heather says she was thrown from the truck, landing about 30 feet from where the truck finally rested.
After making her way back to the truck for shelter, Heather and Christopher were at a loss of what to do. Having both suffered major injuries, they were unable to crawl back up the embankment for help. Heather said she had flares in her truck but could not light them because the truck was leaking fuel.
About two hours later, Jason Lofton and Brian Rubalcava, were on a routine rock patrol along SR-263 when they noticed gravel and snow in the road and what appeared to be tire tracks leading off the roadway, down a steep embankment. Knowing this was not normal, the two men found a safe place to stop and began checking the area.
This is when Heather realized help was finally coming.
"I will never forget the sound of the airbrakes on the Caltrans truck. I heard those brakes hit and I had the biggest sigh of relief. I knew at that point that someone in a Caltrans truck had seen us," said Heather.
Lofton says he saw a light down the embankment and heard someone calling for help. The two men immediately jumped into action, Rubalcava calling for help and Lofton making his way down the embankment.
When Lofton got down the embankment, he found Heather and Christopher who appeared to be suffering from major injuries and exposure due to the sub-freezing temperatures. Lofton says he provided his jacket to Heather and worked to keep them both calm until help arrived. Rubalcava then came down the embankment with extra clothing for the victims.
Heather says details of the night remain foggy but one thing she knows for sure is that had it not been for these two men, she might not be here today.
"They're heroes. Truly, they're amazing. Every day that I see them, for the rest of my life, I will stop and take time out of my day to thank them for saving us that night. We're lucky. We shouldn't have been alive in the first place and the fact that a tiny bit of gravel caught their eye, they were doing their job and they did it good."
After posting this story on social media, many community members and even state Sen. Brian Dahle took to the comments to express their gratitude for what these two men did that night.
One comment left was from Christopher's Mom, Sandra Dickinson. "My son Christopher was one of the two people they saved. I am eternally grateful! I still have my boy because of these two heroes! I look forward to meeting you in person and giving you both big fat squeezy hugs!! God bless you both!"
We are so incredibly proud to have Jason and Brian as part of the District 2 family and thank them for going the extra mile that night. All of our employees here at Caltrans go above and beyond each and every day to keep the traveling public safe but occasionally they come across situations like this one and we are so thankful that they step up each and every time.
D5 rocks! (rock blasting and scaling, that is…)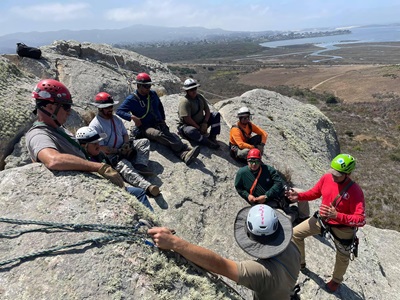 By Micah Gammons, Maintenance Manager I
and Heidi Crawford, Public Information Officer
District 5
Whether it's from Mud Creek to Rat Creek or Big Sur on State Route 1 in Monterey County, the Montecito Mudslide in Santa Barbara County, or the brushfires in Santa Cruz County, or near Gaviota in Santa Barbara County, the District 5 Blasting Crew has had a very busy and challenging few years.
In the past, the team would average three to five blasts per year, which has increased to 60 to 70 blasts per year and counting. Our current crew consists of five: Maintenance Manager I Micah Gammons, Maintenance Area Superintendent Cody Collins, Maintenance Supervisor Gilbert Cruz, and Maintenance Leadworkers Cory Simmons and Lucas Weeks.
They travel throughout District 5 and at times adjacent districts, to reduce large boulders and secure unstable slopes to reopen highways and make them safe for the traveling public as well as our own Maintenance, Construction and Geotechnical crews. Our team has assisted District 7 on State Routes 33 and 150 near the Pacific Coast Highway in Malibu, and all the way up in District 4 on State Route 152 over the Pacheco Pass.
This group attends annual training in Kingvale at Donner Pass to stay current on existing regulations, safety policies, blasting methods, and the latest equipment, so they can continue to work safely and to the best of their ability.
The crew is trained to assess the size and type of rock they are challenged with, calculate necessary reduction sizes, and identify equipment capable of moving and hauling the material away safely. They first measure and drill 1.5-inch holes with pneumatic rock drills approximately two-thirds into the boulders, which have been as large as 20 feet in diameter.
Next, the area is cleared before carefully preparing and loading the explosives. Then they back the holes (filling the holes with small angular rock to lock the explosives inside the hole) with stemming and run the trunk line out to a safe distance away.
The blasting signals are activated with an air horn, which consists of a five-minute warning to clear the area, a one-minute warning prior to the blast, and a 20-second countdown before ignition.
After the successful blast, the licensed blaster inspects the area and gives the "all clear" before personnel may enter to begin clearing the area.
Blasting is mostly an unheard-of practice within the department but is an extremely vital part of what Caltrans does to keep the state highway system open. It is just another example of the department's efficiency; an internal program that trains and develops specialists ready to face any challenge in maintaining our highways and infrastructure throughout the state of California.
Struck by fire then by flow, District 8 mends road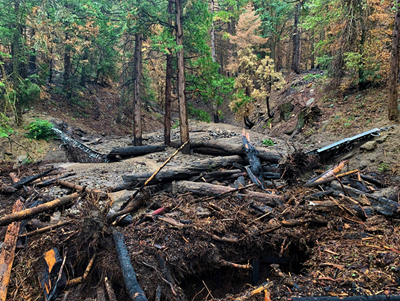 By Eric Dionne
District 8 public information officer
On Sept. 20, 2020, the Eldorado Fire burned a total of 22,744 acres in the San Bernardino National Forest near Angelus Oaks adjacent to State Route 38. The fire began at the El Dorado Ranch Park in Yucaipa when sparks from a pyrotechnic device used to generate colored smoke for a Gender Reveal Party set dry brush ablaze on an unseasonably warm day.
Residents of Mountain Home Village, Forest Falls, Angelus Oaks and Barton Flats were evacuated. The fire destroyed five homes and damaged another four and closed the route for almost a month.
The fire spanned both San Bernardino and Riverside counties, and burned for 71 days. The El Dorado Fire was fully contained on Nov. 16, 2020.
Sadly, on Sept. 17, 2020, while battling the blaze, a U.S. Forest Service hotshot crew boss, Charles "Charlie" Morton, was overcome by flames and killed in the wildfire adjacent to SR 38.
During the El Dorado Fire, Caltrans Geotechnical Design Branch B, and Caltrans District 8 Maintenance Engineering responded and began making assessments to begin an Emergency Director's Order for repairs to the route once the fire was contained. The main focus was to rebuild and upsize the existing culverts and drains to prepare for post-fire debris flows.
The team, led by Demian Nelson (Caltrans engineering geologist), analyzed the burn scar and determined the high priority/high-risk basins that needed to be upgraded. The emergency work included a design to also install several flexible debris flow barriers that are 15 to 17 feet tall, as quickly as possible to protect SR-38 from the threat of debris flows post-fire.
Caltrans District 8 initiated two Director's Orders (DO's), the first to clean up the El Dorado Fire damage, clean drains, and culverts, and replace signs and guardrail. The second DO would address repairs and upgrades to the culverts, drains, rebuild the slopes, and add the debris flow barriers in the burn scar.
Caltrans Construction began the emergency projects immediately and made expeditious progress to rebuild and upsize drains and culverts in time for significant storm events, which resulted in several large-scale debris flows during 2020 and 2021.
A monsoonal event in late July 2021 released significant rainfall, impacting four of these newly installed barriers (see photos).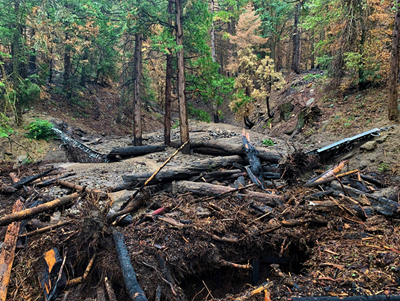 The debris flow barriers, culverts and drains performed as expected when they were designed and contained most of the debris that washed down the slopes during the storms. Some of the mud and debris overflowed the highway but did not cause issues to the drains or debris flow barriers, which resulted in no further damage to SR-38.
During the July 2021 monsoonal storm event, the Angelus Oaks Maintenance supervisor at that time, Allen Harp, decided to close SR-38 shortly before the debris flows and rockfall began. The magnitude of the mud and debris flows that impacted the route that day could have impacted motorists and potentially been a significant safety hazard to the traveling public.
District 8 Mountain Area Maintenance crews responded and cleaned up the route, but most importantly, no motorists were affected or injured in the event. Harp is now the maintenance area superintendent for Cajon (North Region).
This is a perfect example of what Caltrans can accomplish when using a proactive approach to emergency circumstances while working as a team to quickly identify strategies to move forward with repairs to mitigate damage that can be related to climate change with these significant rainfall events. Our colleagues' dedication and efforts saved millions of dollars of further road damage and impacts to the surrounding communities and tourism.
Storm came calling after Christmas. Caltrans was ready.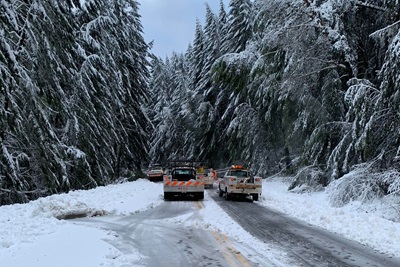 By Manny Machado
District 1 public information officer
Just as people were enjoying their holidays, on the day after Christmas, a large winter storm brought rain to the coast and snow in the mountains, resulting in the closures of State Routes 36, 96 and 299 due to downed trees and utility lines.
Facing the task of getting the roadways back open in Humboldt County, Caltrans District 1 crews quickly went into action.
"Our response, like many responses to these types of severe storms, was significant," said District 1 Maintenance Manager Dan Ramirez. "Staff from several different areas converged on highways that had been impacted the most, working around the clock. For some, that meant close to 24 hours on the job in some very challenging conditions trying to ensure the highway was partially cleared for emergency vehicles.
"Without the hard work of our staff clearing hazards from the highways, people from our local communities we serve wouldn't have been able to get needed supplies such as propane or groceries that they rely on.
Up in Del Norte County, Caltrans workers made sure State Route 199 remained open for emergency vehicles and the traveling public. There were not as many trees on the roadway, but approximately 30 inches of snow fell over a two-day period.
Caltrans District 1 Maintenance Area Superintendent Johnnie James said, "The crews on all highways need to be commended for their efforts. This was a collaboration between Highway Maintenance and other Caltrans crews (bridge crew, guard rail crew, tree crews, signs and stripes crews and electricians). Route 299 was probably impacted the most by the storm, but the efforts of everyone involved all over the North part of the district were greatly appreciated."
District 1 staff from the southern half of the district also worked countless hours keeping U.S. Highway 101 and several other routes in Lake, Mendocino and Humboldt counties open and safe for the public plowing snow and clearing debris. Over the holiday weekend, a slide threatened to close State Route 1, but staff were able to keep the roadway open to motorists by frequently clearing the slide and by cleaning blocked culverts which were plugged by the slide.
Of course, field staff are not able to do their job safely without support. This support comes from our dispatchers that worked continuously for days through the holiday weekend. Our dispatchers truly are the lifeline for our staff by keeping them safe. They keep track of where our staff is and ensure they are safe after clearing a hazard. In these remote areas, our radios are the only form of communication that works since cell reception in District 1 is spotty in many locations.
The Major Damage, Local Emergency Management staff and Construction helped implement and establish two emergency director's orders to respond to the weather-related damage for District 1. On SR-299, Caltrans workers with plow trucks and chainsaws were able to clear the highway of hundreds of trees, so local communities could get essential supplies. Because of the storm, Caltrans was also able to render mutual aid, clearing residential areas of snow so emergency and utility vehicles could respond to calls.
Along with Caltrans, the coordinated efforts included CHP, CalFire, PG&E, local fire departments and other agencies. The unprecedented storm showed what the emergency response agencies are capable of doing to protect the people and communities they serve. And all of this was just days after another response by Caltrans when a 6.2 earthquake struck the North Coast, as crews inspected District 1 bridges for safety.
Snowed in and low on fuel, District 1 finds a way
By Meriah Miracle
District 1 public information officer
Humboldt County declared a local emergency in late December following an unusually severe snowstorm that led to road closures and power outages, including an outage at the public safety radio vault maintained by Caltrans District 1 at the top of Horse Mountain off State Route 299.
The facility reverted to a backup generator on Dec. 26 to power emergency communications infrastructure that serves Caltrans, CalFire, the U.S. Forest Service, California Highway Patrol as well as other agencies. By New Year's Eve, the generator was running low on propane, and the road up the mountain was impassable.
This level of snowfall is uncommon for the area, so District 1 doesn't maintain a full complement of snow-removal equipment. Initial efforts to clear the road with equipment on hand were unsuccessful.
That's when Caltrans District 2 and Humboldt County Public Works Roads Division stepped up to assist. District 2 provided a snow blower and crew to operate it, and Humboldt County Public Works helped clear the road, giving District 1 crews access to refuel the generator before the next round of storms.
"This site is critical for keeping public safety communications up and running for the North Coast, including all of Del Norte County and much of northern Humboldt County," said Brian M. Smith, California Office of Emergency Services public safety communications Area 1 supervisor.
"Losing power or running out of propane in our vault is not an option," District 1 Maintenance Manager Aaron Holcomb added. "Big thank you to everyone who made this happen especially District 2 for loaning us the snow blower and the County of Humboldt for clearing and maintaining the road to the vault."
Surveyors salvage piece of history at Capitol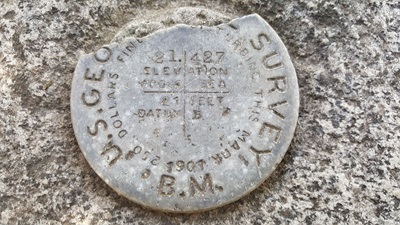 Note: The following story was submitted by Caltans' Division of Project Delivery.
The Caltrans Survey program recently completed a survey project to perpetuate the position of an historical survey monument in the grounds of the State Capitol in downtown Sacramento that will be removed to accommodate the Capitol Annex project.
The granite stone was set in 1888 by the United States Coast and Geodetic Survey (USC&GS). The Caltrans survey project was accepted by the National Geodetic Survey and given the highest vertical survey accuracy possible.
As a result of the Caltrans' efforts to educate the staff from DGS and the Annex project team on the significance of this monument, it has now been included in the Annex project to be prominently relocated in a public area with an information plaque.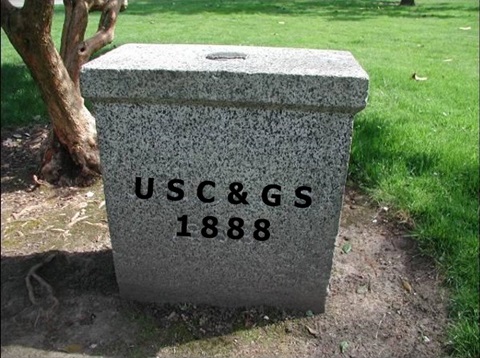 Materials engineering winners announced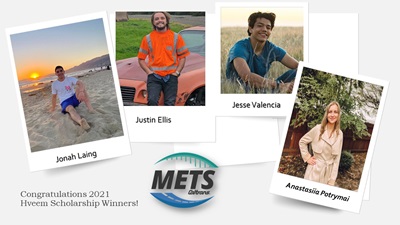 By the Division of Engineering Services
The Francis N. Hveem Memorial Scholarship honors the late Francis N. Hveem, former State Materials Engineer and Chief of the Materials and Research Laboratory in Sacramento.
The Transportation Laboratory (TransLab) has undergone several reorganizations since Hveem retired, but still serves as the hub of materials engineering excellence for Caltrans. Hveem was a civil engineer specializing in materials. His contributions to highway engineering have been known worldwide and helped guide the TransLab to international renown.
The scholarship fund was originally established by a generous bequest from the Hveem family and contributions by TransLab employees. The fund is regularly augmented through donations and fundraisers to ensure that scholarships may continue to be awarded.
The purpose of the scholarship is to assist and encourage individuals who are preparing for careers in technical fields that could lead to future employment in materials engineering. Annually, the Francis N. Hveem Memorial Scholarship committee gets together to select finalists who meet the eligibility criteria.
We are very excited to announce this year's Hveem Scholarship winners:
Justin Ellis
Jesse Valencia
Anastasiia Potrymai
Jonah Laing
These four winners have shown such passion to learning and their community. It is a real pleasure to provide them with a scholarship of $2,000 each.
If you would like to donate to the Hveem Scholarship Fund, please contact the California Transportation Foundation (CTF) for details. All donations to the scholarship fund are tax-deductible.
Learn more about Francis Hveem.
Hats Off
Drainage issue quickly solved in District 5
Note: The following email was sent to District 5 on Dec. 16, 2021, from Telford Work, a professor of theology at Westmont College in Santa Barbara. It concerns Aldo Estrada, Caltrans' Santa Barbara Maintenance Superintendent.
This morning one of your employees, Aldo, knocked on my door (in Santa Barbara) to report a problem with drainage. It turned out to be a neighbor's, and in no time we worked out a plan to resolve the problem quickly, inexpensively, lastingly and to the satisfaction of all parties, including Caltrans. We have a short-term solution already in place and a long-term one coming in a few days, before the next storm barring unforeseen circumstances.
Aldo was friendly, courteous, helpful, constructive, efficient, and principled in making sure the problem was truly and safely solved. A few minutes of thinking together made a world of difference. His professional and kind conduct made my day. I want to make sure he gets a shout-out that others will hear. Thanks again, Aldo, and merry Christmas!
It's our turn to thank others for good deeds
Note: This Hats Off item as an unusual twist: Caltrans itself is the one doing the thanking! Check out the correspondence below sent on Jan. 26 to Victor Valley News Group by Jim A. Rogers, District 8's deputy district director of maintenance.
"Caltrans District 8 became aware of an article published on January 20, 2022, in the Victor Valley News Group regarding stolen catalytic convertors, two of which were from the Caltrans Barstow Maintenance facility.
"The article was related to three suspects who were arrested for the theft of catalytic converters, which subsequently aided in the recovery of the department's stolen converters dated back to a break in on January 18 at the Barstow Maintenance facility.
"One of the Caltrans Barstow mechanics and colleagues recognized the photos of the converters in your article and contacted the Barstow Police Department. Arrangements were made to bring the stolen property to our facility to see if there was a match to Caltrans stolen equipment.
"It was determined that two of the convertors were stolen from the Barstow Maintenance facility and the converters were returned to Caltrans. Your article resulted in the return of this equipment, which was a savings of $7,000 for replacement costs, not to mention the savings to taxpayers.
"Thank you for the great work you do to keep the public – and Caltrans - informed! The recovery would not have been possible without your article."
Health and Safety
How to be social media savvy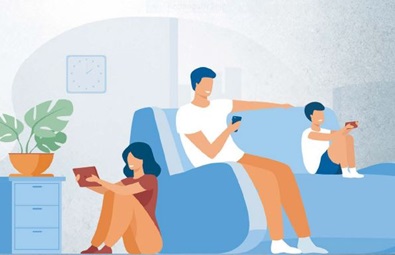 Note: The following article is from the Employee Assistance Program (EAP).
Social media can expose kids to cyberbullying and harmful content.
As a parent, you want to help your kids use social media safely. To do so, become familiar with popular social apps and sites for kids and teens, such as WhatsApp, Snapchat, Instagram, TikTok and Kik.
A great resource for parents to educate themselves about social media sites, as well as video games and apps, is commonsensemedia.org. This site offers reviews of various apps, games and websites for kids, age-appropriate recommendations, and a wealth of information and advice for parents.
While there are positives about social media, the flipside is that social media can expose kids to cyberbullying and harmful content. Today's children are the first generation to use technology to bully others – and today's parents are the first who have to address this issue with their children.
If the cyberbullying is occurring on a social networking site, you can check the social networking site's safety page, such as Facebook and Instagram, report the cyberbullying to the social networking site, and block the person who is harassing your child. If it's happening in the school setting or even off school grounds, check the school's anti-bullying policies, document the incidents, and determine a point of contact at the school.
Other issues parents need to be aware of are:
Too much information revealed online, which makes kids vulnerable to predators.
Posting of compromising photos or content.
Here are some ways to protect your child:
Establish an age limit for your child to start using social media. Most sites require kids to be 13 in order to have an account.
Create the account with your child and set the expectation that you will be involved in their online life.
Be vigilant about privacy settings.
Limit screen time.
Consider parental monitoring software.
Keep the lines of communication open.
Have your child use your app store account or an account linked to your email, so you will know when an app is downloaded.
Keep the computer in an open area of the house.
Who's New
Abby Jackson, homelessness and housing solutions lead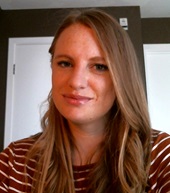 Abby Jackson in February was promoted to become Caltrans' Planning & Modal Program's homelessness and housing solutions lead.
This role serves as a co-lead on statewide issues related to homelessness, in collaboration with Alisa Becerra, the Statewide homelessness manager in the Division of Maintenance, with a focus on improving ongoing local engagement and developing longer-term solutions to complex issues and policy matters relating to homelessness and housing.
Abby will bring her housing policy and community development experience to this position and will build out a program to support our housing and homelessness solutions work. Abby has spent the last year and a half supporting Deputy Director for Planning & Modal Programs Jeanie Ward-Waller as Lead staff on a range of strategic initiatives. Notably, she led the development of the updated 2021 Planning and Modal Programs Strategic Plan.
Prior to working as lead staff, Abby worked at Headquarters in Sustainability, and in our Freight Office, and has worked as a planner for a regional economic development agency on housing issues, as a consultant to local governments at the environmental planning firm LSA and as an urban and health equity planner and community organizer in the Midwest.
Abby holds a master of science degree in urban and regional planning from the University of Wisconsin-Madison and a bachelor of arts from UW Madison in international studies of the global commons with a minor in environmental studies. In her spare time, Abby loves camping and hiking with her fiancé and friends, and playing frisbee with her dog Rico.
---
Nicole Longoria, Caltrans' federal liaison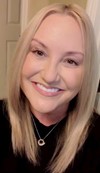 Nicole Longoria is department's new federal liaison. She has served Caltrans for more than 22 years.
Nicole's career began in 1998 as a student assistant in the Division of Mass Transportation, where she worked on the development and implementation of the new federal Job Access and Reverse Commute (JARC) Program. Her comprehensive federal background includes working for eight years on federal transit policy and legislation in the Division of Mass Transportation, and 10 years as the Chief of the Planning and Policy Research Branch in the Division of Research, Innovation and System Information.
Nicole led the annual transportation planning, policy, and multi-modal research selection process, and managed California's federal University Transportation Center (UTC) Program.
For the five years before her January promotion to her current duties, Nicole served as the assistant federal liaison, where she fostered her federal transportation policy knowledge and worked on transportation performance management policy coordination and implementation.
Nicole graduated from the California State University, Sacramento with a bachelor of science degree in business administration. In her free time, she enjoys spending time with her husband and their three children, traveling and taking spin classes.
---
John O'Connell, statewide customer service officer
John O'Connell is Caltrans' new statewide customer service officer. In that role, John manages the Customer Service Request (formerly Maintenance Service Request) program as it pertains to the districts and act as the liaison between Headquarters Public Affairs and the Division of Maintenance, Traffic Ops and Equipment.
Additionally, he will provide oversight, guidance and training to the district customer service liaisons. John is filling the vacancy left behind by Loren Magana, who promoted to the role of project manager for the stormwater campaign.
John comes to us from the Secretary of State, where he spent the past three years as a Staff Services Analyst in their Human Resources department. He was responsible for posting jobs on Cal Careers and screening applications for eligibility and minimum qualifications. Prior to his time there, he worked for Placer County Human Resources and Cal Fire Human Resources, and began his state service career with the Secretary of State as an Office Technician in November 2013 where customer service was paramount.
Before entering state service, John was a promotions and marketing assistant at KNCI radio in Sacramento from 2005-2013. He was involved with the planning and staging of concerts, contests and events. Being a country music fan, John was able to meet many of the singers that performed at the shows he worked, which was a fun perk of that job. He started his radio career at KNBR in San Francisco and also worked at Starbucks after graduating college in December 2000. John is also obsessed with coffee!
His other hobbies and interests include watching sporting events, skiing in the winter, traveling and reading.
John grew up in Marin County and graduated from Sonoma State with a degree in communications. He possesses a very strong interest in media as well as transportation projects and geography and is very excited to join Caltrans!
Obituaries
Bobby Biffel, retired transportation engineer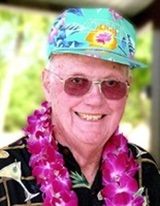 Note: The following obituary was posted on The Stockton Record's website on Oct. 22, 2021.
After 90 successful trips around the sun (as he would call it), retired Caltrans engineer Bobby Biffel passed away peacefully on Oct. 18 after a brief illness.
Bob worked for Caltrans for 37 years, before retiring as a supervising transportation engineer.
A proud engineer, Bob was always concerned with environmental and safety issues, and acted as a mentor to young engineers, participating at Engineering Week at the University of the Pacific.
Following retirement, he volunteered as a TOP Science Partner as the"Science Guy" for 17 years, going to local classrooms and teaching the children about nature, science and running fun experiments.
Bob was an avid gardener, woodworker, golfer and traveler, having gone on many adventures with friends and family across the world.
Bob is survived by his beloved wife of 70 years Ardyth Biffel; as well as his daughter, Bonny Kangas; his three grandchildren, Kelly Zuber, Casey Kangas, and Jennie Jorgens, his great-grandson Jack Jorgens; as well as his sister Virginia Vail. He was preceded in death by his sons, Terry Biffel and Brad Biffel.
---
Edith "Rennie" Reynolds Darnell, retired director of mass transportation
Note: The following obituary appeared in the Coronado Eagle & Journal on Jan. 24.
Coronado resident Rennie Darnell passed away peacefully in her home Dec. 29, 2021.
Rennie was the third child in a large family of six children of Katherine and Commander Alden Adams. Growing up in a Navy family with a father serving in submarines, they moved frequently between Coronado and Groton, Connecticut.
Rennie graduated from Coronado High School in 1966. She had arrived for her senior year from Mystic, Connecticut, where she was a varsity cheerleader. She was both a Brownie and Girl Scout in her early years and excelled in art.
After high school, Rennie graduated from San Diego State College. She worked for both the Postal Service in San Diego and the Department of Motor Vehicles (DMV). During her time with the DMV, Rennie learned to drive big semi rigs and became fluent in Spanish. In 1981, Rennie moved to Sacramento and had a career in transportation planning with the State of California Department of Transportation. As a transportation planner, Rennie worked in the bicycle and rail programs and eventually became the director of mass transportation.
Rennie liked to spend her free time cycling, skiing and getting together with friends and family. She had a great love for animals and was a long time member of both the Sacramento Zoo and the San Diego Zoological Society.
Rennie retired from the state and moved from Sacramento to Coronado when she married her high school boyfriend, John Darnell. John passed away in January 2001. Rennie stayed in Coronado and married Coronado resident Rick Odiorne in a traditional Tahitian ceremony on the island of Mo'orea on March 20, 2013. They lived in Coronado and enjoyed traveling to Hawaii, Mexico, South Africa and Europe, including boat trips in France and cruise ships in the Mediterranean Sea. They also enjoyed being longtime Coronado Yacht Club members, taking their private boat to Catalina Island and skied every winter at their cabin in Lake Tahoe.
Rennie is survived by her husband, Richard Odiorne, and his children, Katherine and Scott and their children. She is also survived by her brothers Buzz Adams, Audy Adams and sisters Kathrine Burdick, Christie Hausman and Lucie Adams and their children and grandchildren.
---
Richard "Dick" Gee, retired District 4 director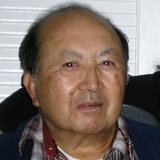 Note: The following obituary appeared on the Alta Mesa Funeral Home & Memorial Park website in late December 2021.
Retired Caltrans engineer and District 4 Director Richard "Dick" Gee passed quietly at home on Christmas evening after a several decades battle with Parkinson's disease.
Dick was born on Sept. 30, 1931, in Canton, China. His father brought his family to the United States in 1938 and started their life in San Francisco. They lived in North Beach where Dick grew up with his siblings. He attended Mission High School in San Francisco, then went onto UC Berkeley and obtained a bachelor of science degree in civil engineering.
Through the draft, Dick served in the Army and spent time in Alaska working on helicopters. After his service, he obtained a master's in public administration from Golden Gate University though the GI Bill.
His professional career brought him to the world of infrastructure and transportation. Dick spent over 25 years at Caltrans, working his way up through various assignments and ascending the leadership of Caltrans District 4. His projects included Interstate 580, Interstate 680, Highway 380, and the 92/101 interchange.
In 1981, a once-in-a-lifetime opportunity came his way. Legislation had been past in Sacramento allowing San Mateo County to consolidate 11 separate transit agencies into the San Mateo County Transportation District – SamTrans. This turned into his professional passion – serving as the District's first Engineer/Deputy General Manager of Planning & Engineering. He worked at SamTrans for 12 years. He received a "Tranny Award" from the California Transportation Foundation, and in a letter from Congresswoman Jackie Speier, Dick was recognized for his "expertise in public works, rail and bus transportation to construct a mobility blueprint for San Mateo County for 2005 and beyond."
Along with helping start SamTrans, he worked on a number of major infrastructure projects including the Colma BART station, SamTrans' North and South Bases, and the peninsula commuter rail - Caltrain. He retired from SamTrans in 1993.
Aside from his passion for transportation, he was passionate about his family. He loved his wife– Helen, his love for 64 years. Helen loved him right back, being his caregiver for decades, until her health told her that she needed help.
He and his wife raised four children: Jeff and his wife Judie, Tara and her husband Brian, Susan and her husband Ed, and Eric and his wife Lonnie. He was blessed with nine grandchildren: Christopher, Elizabeth, Jacob, Edward and his wife Amala, James and his wife Sara, Alyssa, Brandon, Carly and Daniel, and four great grand-children: Tristen, Isabella, Callie and Luna.
---
Ronnie L. Green, retired equipment operator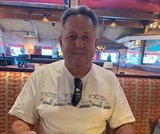 Note: The following obituary was posted on the Tulare Advance-Register and Visalia Times-Delta websites on Oct. 19, 2021.
Retired Caltrans equipment operator Ronnie L Green, 68, passed away on Saturday, Oct. 16, in Visalia.
Ron was born Aug. 13, 1953, in Porterville to Wanda Leach (Holbrook) and Billy Green. He grew up in Ardmore, Oklahoma, where he attended Dickson High School. Later, when his family permanently returned to Porterville, he attended Monache High School.
Ron worked as an equipment operator and retired from The California Department of Transportation (Caltrans) in 2010.
Ron loved God and believed in the power of prayer and miracles. He was a man of his word and a friend to many. He was a loving father who raised two daughters, Marianne Green (Joshua Hammond) of Visalia, and Melissa Green-Briars (Richard Briars) of Memphis.
In addition to his daughters, Ron is survived by his mother, Wanda Leach, whom he loved dearly; his sister, best friend and confidante, Debbie Paine (Green) of Norman, Oklahoma; and his brother, John (Krissie) Leach of Springville, a source of pride for the great father he had become.
Ron is also survived by five grandchildren: Tyrone Velyines, Kaila Velyines, Ruiz Velyines, Alexis (Lulu) Green, and Ashton Briars, all of whom he loved more than they will ever know. Ron was also blessed to be a great grandfather to Keighmiah, Kalizah Rose, Maliyah, Remington, Armani, and one more baby boy on the way. Survivors also include his brother, Larry Green, nieces, nephews, cousins, and lifelong friends.
Ron was a lifelong Dallas Cowboys fan. He enjoyed the shooting range and hunting with his buddies, riding motorcycles, and vacationing in Pismo Beach and Tennessee. Ron loved golfing with friends and was a long-time member of the Visalia Elks where he enjoyed spending time with his buddies.
---
Bob Dayton Tucker, retired maintenance worker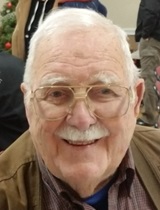 Note: The following obituary appeared in the Half Moon Bay Review on Jan. 25.
Retired Caltrans worker Bob Tucker died of natural causes, peacefully at home, with family by his side. He was preceded in death by his loving wife, Joan, and his parents, Sid and Mary Tucker.
Bob was born in Paso Robles and grew up during the Depression and WWII years. He enjoyed playing, hunting, fishing and being with his siblings, Sam Tucker, Mary Cornwall, Chickie Godsey and Cliff Tucker. He graduated from Paso Robles High School and entered the U.S. Marine Corps during WWII. After his Honorable Discharge in 1948, he returned to Paso Robles. A rancher at heart, he worked with local ranches and harvesting crews. He also worked for the Farmers Alliance, as a letter carrier for the U.S. Postal Service, and in the oilfields of Standard Oil.
Bob married the love of his life, Joan Daniels, in 1952. They had two sons, Russ and Doug. They loved their life together for 63 years. He now joins her for eternity.
Bob began a new career in 1961 with the Division of Highways, now Caltrans. He began as a Maintenance Worker II in Hollister, then El Centro, and finally, Half Moon Bay, where he became foreman. Through hard work, night school and excellent mentors he became region manager of San Jose territory. There, he was in charge of employees, equipment and the recovery of roads and infrastructure after the Loma Prieta Earthquake in 1989. He retired in 2000 with many commendations and statewide recognition.
Bob and Joan enjoyed travel. They visited all 50 states, Canada, Australia, New Zealand, much of Western Europe, and took a family trip to China, 22 countries in total. The stories of their adventures were enjoyed by all. He enjoyed a round of golf and lived a great life.
Bob loved the people and history of Half Moon Bay. He joined the Volunteer Fire Department when he first moved to town. He rose to the rank of captain. He continued to serve on the Fire Board and was instrumental in getting the new fire station built on Main Street. He also served on the coastal Planning Commission. His civic involvement also included the Lions Club, the I.D.E.S. Society, SIRS, the Portuguese Culture group, and the Spanishtown Historical Society.
Bob is survived by his sons, Russ and Doug. Russ's family includes his wife, Pia, daughters Vibeka, Camilla and Linnea, and four great-grandchildren. He also has many nieces and nephews who loved him and his great stories. He had a hug and a handshake for everyone. He was a good man, a good friend, a great dad. He will be missed.
---
John Joseph Williams, retired civil engineer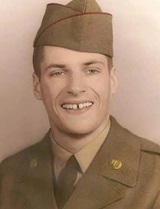 Note: The following obituary appeared in the Redding Record-Searchlight on Sept. 10, 2021.
John Joseph Williams went to be with the Lord on Sept. 2, 2021. He was born on Feb. 21, 1935 in Richmond, Indiana, to Sylvester Williams and Marcella Mayer Williams.
John lived his early years in New Paris, Ohio, where he worked in the family store. He enlisted in the Army and upon discharge moved to California where he met his wife of 57 years, Charlotte Ann (Ferguson) Williams.
He worked as a civil engineer for Caltrans for 45 years, retiring in 2005. He was a member of Sacred Heart Church in Anderson where he was active in their Knights of Columbus organization. He enjoyed gardening, walking the local river trail and baseball. He was a lifelong Cincinnati Reds fan.
He is survived by his wife; five children, Kelly and Dan Haas, Tracy Cristiano, Patrick and Deborah Williams, Colleen and Brian Williams and Shannon and Robert Turnquist. He is also survived by his twin brother, James Williams; brothers, Charlie Williams, Francis Williams and George Williams; and sisters Rosemarie Sack and Suzanne Bloomer, as well as 27 grandchildren and 21 great grandchildren. He was preceded in death by his son Ronald Powell.
There will be a memorial service at Allen and Dahl Funeral Chapel in Anderson, California at 10 am, Thursday September 16 to be followed by a burial at the Veterans Cemetery in Igo.
---
David Alan Wood, District 8 Maintenance supervisor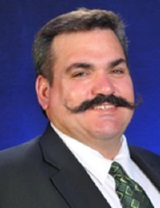 Note: The following obituary was posted on the Tribute Archive website in late 2021.
District 8 Maintenance supervisor David Alan Wood, 55, after a valiant fight, succumbed to Covid-19 complications on Dec. 19, 2021.
Dave was born on Sept. 1, 1966, to Robert Milton Wood and Betty Jean Noll in Pomona, Los Angeles, and graduated from Upland High School in 1984. He married his sweetheart, Kirstin Lang, on Feb. 4, 1989, in the Los Angeles Temple at Santa Monica.
Dave worked for Caltrans, promoting through the ranks which included: P.I. (Victorville); Maintenance Worker (Blythe); Equipment Operator, Lead Worker on Special Crews (San Bernardino mountains); Striping and Supervisor Storm Water Crew (District 8); Supervisor (Shaver Lake); Supervisor (Essex and Barstow); Superintendent (Sutter/Sierra Region); Superintendent (Donner Pass); and Maintenance Manager 1 & II (Metro Region).
He was blessed to be back in the San Bernardino area enabling him to be closer to home and his family for the last four years.
Dave joined the Church of Jesus Christ of Latter-day Saints with his family on Nov. 18, 1979, later serving the church for two years, 1985-1987, in the Cordoba Argentina Mission. Dave, learning Spanish in high school and college, and becoming a proficient Spanish speaker on his mission was not only a blessing to him while in Argentina but was very beneficial in his professional life. He also served the church in many other capacities including Elder's Quorum presidency, high priest group leader, primary teacher, sunday school teacher, activities coordinator alongside his loving wife, Kirstin, and most recently as stake executive secretary.
Dave was an avid music lover and guitar player. He loved to travel with his family. He was known for his epic moustache, Hawaiian shirts, guitar collection, and sonorous sound systems, if it didn't rattle the walls it was not good enough. Dave always had a smile for friend or stranger alike. He loved to make people laugh. Dave also loved to share his testimony and life lessons which changed many, many lives for the better over the years.
Dave is survived by his most treasured blessings, eternal companion Kirstin Lang Wood; and children Suzanne Elise Wood (Charles) Kayser, Stewart Nielsen Wood, and Brianna Elaine Wood. Parents Robert Milton Wood and Betty Jean Noll; brother Troy Robert Wood; sisters-in-law Elisa Snow (Jon) Lang and Alyson Lang (Richard) Tyner. Nephews Derek Chase Wood, Joshua James (Brittani) Lang, Ryan Charles (Denise) Lang, and Kyle Lee (Liv) Lang. Nieces Tiffany Lang (Steve) Jenks, Megan Flanagan, and Katelyn Tyner (Jacob) Golder, many other family members, and countless lifelong friends. Predeceasing Dave are grandparents William Milton Wood and Eula Morrison; Marion Sigler Noll and Lois Oliver Fasnacht; and brothers-in-law Mark Kimball Lang, David Scott Lang, and Jon Kelly Lang.