Obituaries
Obituaries
Bobby Biffel, retired transportation engineer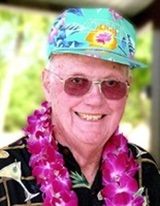 Note: The following obituary was posted on The Stockton Record's website on Oct. 22, 2021.
After 90 successful trips around the sun (as he would call it), retired Caltrans engineer Bobby Biffel passed away peacefully on Oct. 18 after a brief illness.
Bob worked for Caltrans for 37 years, before retiring as a supervising transportation engineer.
A proud engineer, Bob was always concerned with environmental and safety issues, and acted as a mentor to young engineers, participating at Engineering Week at the University of the Pacific.
Following retirement, he volunteered as a TOP Science Partner as the"Science Guy" for 17 years, going to local classrooms and teaching the children about nature, science and running fun experiments.
Bob was an avid gardener, woodworker, golfer and traveler, having gone on many adventures with friends and family across the world.
Bob is survived by his beloved wife of 70 years Ardyth Biffel; as well as his daughter, Bonny Kangas; his three grandchildren, Kelly Zuber, Casey Kangas, and Jennie Jorgens, his great-grandson Jack Jorgens; as well as his sister Virginia Vail. He was preceded in death by his sons, Terry Biffel and Brad Biffel.
---
Edith "Rennie" Reynolds Darnell, retired director of mass transportation
Note: The following obituary appeared in the Coronado Eagle & Journal on Jan. 24.
Coronado resident Rennie Darnell passed away peacefully in her home Dec. 29, 2021.
Rennie was the third child in a large family of six children of Katherine and Commander Alden Adams. Growing up in a Navy family with a father serving in submarines, they moved frequently between Coronado and Groton, Connecticut.
Rennie graduated from Coronado High School in 1966. She had arrived for her senior year from Mystic, Connecticut, where she was a varsity cheerleader. She was both a Brownie and Girl Scout in her early years and excelled in art.
After high school, Rennie graduated from San Diego State College. She worked for both the Postal Service in San Diego and the Department of Motor Vehicles (DMV). During her time with the DMV, Rennie learned to drive big semi rigs and became fluent in Spanish. In 1981, Rennie moved to Sacramento and had a career in transportation planning with the State of California Department of Transportation. As a transportation planner, Rennie worked in the bicycle and rail programs and eventually became the director of mass transportation.
Rennie liked to spend her free time cycling, skiing and getting together with friends and family. She had a great love for animals and was a long time member of both the Sacramento Zoo and the San Diego Zoological Society.
Rennie retired from the state and moved from Sacramento to Coronado when she married her high school boyfriend, John Darnell. John passed away in January 2001. Rennie stayed in Coronado and married Coronado resident Rick Odiorne in a traditional Tahitian ceremony on the island of Mo'orea on March 20, 2013. They lived in Coronado and enjoyed traveling to Hawaii, Mexico, South Africa and Europe, including boat trips in France and cruise ships in the Mediterranean Sea. They also enjoyed being longtime Coronado Yacht Club members, taking their private boat to Catalina Island and skied every winter at their cabin in Lake Tahoe.
Rennie is survived by her husband, Richard Odiorne, and his children, Katherine and Scott and their children. She is also survived by her brothers Buzz Adams, Audy Adams and sisters Kathrine Burdick, Christie Hausman and Lucie Adams and their children and grandchildren.
---
Richard "Dick" Gee, retired District 4 director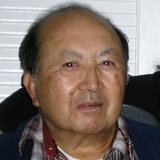 Note: The following obituary appeared on the Alta Mesa Funeral Home & Memorial Park website in late December 2021.
Retired Caltrans engineer and District 4 Director Richard "Dick" Gee passed quietly at home on Christmas evening after a several decades battle with Parkinson's disease.
Dick was born on Sept. 30, 1931, in Canton, China. His father brought his family to the United States in 1938 and started their life in San Francisco. They lived in North Beach where Dick grew up with his siblings. He attended Mission High School in San Francisco, then went onto UC Berkeley and obtained a bachelor of science degree in civil engineering.
Through the draft, Dick served in the Army and spent time in Alaska working on helicopters. After his service, he obtained a master's in public administration from Golden Gate University though the GI Bill.
His professional career brought him to the world of infrastructure and transportation. Dick spent over 25 years at Caltrans, working his way up through various assignments and ascending the leadership of Caltrans District 4. His projects included Interstate 580, Interstate 680, Highway 380, and the 92/101 interchange.
In 1981, a once-in-a-lifetime opportunity came his way. Legislation had been past in Sacramento allowing San Mateo County to consolidate 11 separate transit agencies into the San Mateo County Transportation District – SamTrans. This turned into his professional passion – serving as the District's first Engineer/Deputy General Manager of Planning & Engineering. He worked at SamTrans for 12 years. He received a "Tranny Award" from the California Transportation Foundation, and in a letter from Congresswoman Jackie Speier, Dick was recognized for his "expertise in public works, rail and bus transportation to construct a mobility blueprint for San Mateo County for 2005 and beyond."
Along with helping start SamTrans, he worked on a number of major infrastructure projects including the Colma BART station, SamTrans' North and South Bases, and the peninsula commuter rail - Caltrain. He retired from SamTrans in 1993.
Aside from his passion for transportation, he was passionate about his family. He loved his wife– Helen, his love for 64 years. Helen loved him right back, being his caregiver for decades, until her health told her that she needed help.
He and his wife raised four children: Jeff and his wife Judie, Tara and her husband Brian, Susan and her husband Ed, and Eric and his wife Lonnie. He was blessed with nine grandchildren: Christopher, Elizabeth, Jacob, Edward and his wife Amala, James and his wife Sara, Alyssa, Brandon, Carly and Daniel, and four great grand-children: Tristen, Isabella, Callie and Luna.
---
Ronnie L. Green, retired equipment operator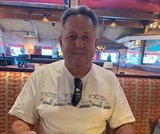 Note: The following obituary was posted on the Tulare Advance-Register and Visalia Times-Delta websites on Oct. 19, 2021.
Retired Caltrans equipment operator Ronnie L Green, 68, passed away on Saturday, Oct. 16, in Visalia.
Ron was born Aug. 13, 1953, in Porterville to Wanda Leach (Holbrook) and Billy Green. He grew up in Ardmore, Oklahoma, where he attended Dickson High School. Later, when his family permanently returned to Porterville, he attended Monache High School.
Ron worked as an equipment operator and retired from The California Department of Transportation (Caltrans) in 2010.
Ron loved God and believed in the power of prayer and miracles. He was a man of his word and a friend to many. He was a loving father who raised two daughters, Marianne Green (Joshua Hammond) of Visalia, and Melissa Green-Briars (Richard Briars) of Memphis.
In addition to his daughters, Ron is survived by his mother, Wanda Leach, whom he loved dearly; his sister, best friend and confidante, Debbie Paine (Green) of Norman, Oklahoma; and his brother, John (Krissie) Leach of Springville, a source of pride for the great father he had become.
Ron is also survived by five grandchildren: Tyrone Velyines, Kaila Velyines, Ruiz Velyines, Alexis (Lulu) Green, and Ashton Briars, all of whom he loved more than they will ever know. Ron was also blessed to be a great grandfather to Keighmiah, Kalizah Rose, Maliyah, Remington, Armani, and one more baby boy on the way. Survivors also include his brother, Larry Green, nieces, nephews, cousins, and lifelong friends.
Ron was a lifelong Dallas Cowboys fan. He enjoyed the shooting range and hunting with his buddies, riding motorcycles, and vacationing in Pismo Beach and Tennessee. Ron loved golfing with friends and was a long-time member of the Visalia Elks where he enjoyed spending time with his buddies.
---
Bob Dayton Tucker, retired maintenance worker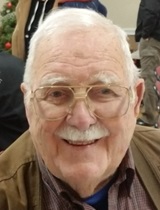 Note: The following obituary appeared in the Half Moon Bay Review on Jan. 25.
Retired Caltrans worker Bob Tucker died of natural causes, peacefully at home, with family by his side. He was preceded in death by his loving wife, Joan, and his parents, Sid and Mary Tucker.
Bob was born in Paso Robles and grew up during the Depression and WWII years. He enjoyed playing, hunting, fishing and being with his siblings, Sam Tucker, Mary Cornwall, Chickie Godsey and Cliff Tucker. He graduated from Paso Robles High School and entered the U.S. Marine Corps during WWII. After his Honorable Discharge in 1948, he returned to Paso Robles. A rancher at heart, he worked with local ranches and harvesting crews. He also worked for the Farmers Alliance, as a letter carrier for the U.S. Postal Service, and in the oilfields of Standard Oil.
Bob married the love of his life, Joan Daniels, in 1952. They had two sons, Russ and Doug. They loved their life together for 63 years. He now joins her for eternity.
Bob began a new career in 1961 with the Division of Highways, now Caltrans. He began as a Maintenance Worker II in Hollister, then El Centro, and finally, Half Moon Bay, where he became foreman. Through hard work, night school and excellent mentors he became region manager of San Jose territory. There, he was in charge of employees, equipment and the recovery of roads and infrastructure after the Loma Prieta Earthquake in 1989. He retired in 2000 with many commendations and statewide recognition.
Bob and Joan enjoyed travel. They visited all 50 states, Canada, Australia, New Zealand, much of Western Europe, and took a family trip to China, 22 countries in total. The stories of their adventures were enjoyed by all. He enjoyed a round of golf and lived a great life.
Bob loved the people and history of Half Moon Bay. He joined the Volunteer Fire Department when he first moved to town. He rose to the rank of captain. He continued to serve on the Fire Board and was instrumental in getting the new fire station built on Main Street. He also served on the coastal Planning Commission. His civic involvement also included the Lions Club, the I.D.E.S. Society, SIRS, the Portuguese Culture group, and the Spanishtown Historical Society.
Bob is survived by his sons, Russ and Doug. Russ's family includes his wife, Pia, daughters Vibeka, Camilla and Linnea, and four great-grandchildren. He also has many nieces and nephews who loved him and his great stories. He had a hug and a handshake for everyone. He was a good man, a good friend, a great dad. He will be missed.
---
John Joseph Williams, retired civil engineer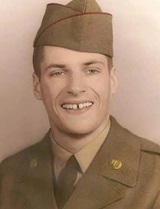 Note: The following obituary appeared in the Redding Record-Searchlight on Sept. 10, 2021.
John Joseph Williams went to be with the Lord on Sept. 2, 2021. He was born on Feb. 21, 1935 in Richmond, Indiana, to Sylvester Williams and Marcella Mayer Williams.
John lived his early years in New Paris, Ohio, where he worked in the family store. He enlisted in the Army and upon discharge moved to California where he met his wife of 57 years, Charlotte Ann (Ferguson) Williams.
He worked as a civil engineer for Caltrans for 45 years, retiring in 2005. He was a member of Sacred Heart Church in Anderson where he was active in their Knights of Columbus organization. He enjoyed gardening, walking the local river trail and baseball. He was a lifelong Cincinnati Reds fan.
He is survived by his wife; five children, Kelly and Dan Haas, Tracy Cristiano, Patrick and Deborah Williams, Colleen and Brian Williams and Shannon and Robert Turnquist. He is also survived by his twin brother, James Williams; brothers, Charlie Williams, Francis Williams and George Williams; and sisters Rosemarie Sack and Suzanne Bloomer, as well as 27 grandchildren and 21 great grandchildren. He was preceded in death by his son Ronald Powell.
There will be a memorial service at Allen and Dahl Funeral Chapel in Anderson, California at 10 am, Thursday September 16 to be followed by a burial at the Veterans Cemetery in Igo.
---
David Alan Wood, District 8 Maintenance supervisor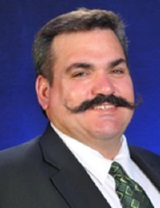 Note: The following obituary was posted on the Tribute Archive website in late 2021.
District 8 Maintenance supervisor David Alan Wood, 55, after a valiant fight, succumbed to Covid-19 complications on Dec. 19, 2021.
Dave was born on Sept. 1, 1966, to Robert Milton Wood and Betty Jean Noll in Pomona, Los Angeles, and graduated from Upland High School in 1984. He married his sweetheart, Kirstin Lang, on Feb. 4, 1989, in the Los Angeles Temple at Santa Monica.
Dave worked for Caltrans, promoting through the ranks which included: P.I. (Victorville); Maintenance Worker (Blythe); Equipment Operator, Lead Worker on Special Crews (San Bernardino mountains); Striping and Supervisor Storm Water Crew (District 8); Supervisor (Shaver Lake); Supervisor (Essex and Barstow); Superintendent (Sutter/Sierra Region); Superintendent (Donner Pass); and Maintenance Manager 1 & II (Metro Region).
He was blessed to be back in the San Bernardino area enabling him to be closer to home and his family for the last four years.
Dave joined the Church of Jesus Christ of Latter-day Saints with his family on Nov. 18, 1979, later serving the church for two years, 1985-1987, in the Cordoba Argentina Mission. Dave, learning Spanish in high school and college, and becoming a proficient Spanish speaker on his mission was not only a blessing to him while in Argentina but was very beneficial in his professional life. He also served the church in many other capacities including Elder's Quorum presidency, high priest group leader, primary teacher, sunday school teacher, activities coordinator alongside his loving wife, Kirstin, and most recently as stake executive secretary.
Dave was an avid music lover and guitar player. He loved to travel with his family. He was known for his epic moustache, Hawaiian shirts, guitar collection, and sonorous sound systems, if it didn't rattle the walls it was not good enough. Dave always had a smile for friend or stranger alike. He loved to make people laugh. Dave also loved to share his testimony and life lessons which changed many, many lives for the better over the years.
Dave is survived by his most treasured blessings, eternal companion Kirstin Lang Wood; and children Suzanne Elise Wood (Charles) Kayser, Stewart Nielsen Wood, and Brianna Elaine Wood. Parents Robert Milton Wood and Betty Jean Noll; brother Troy Robert Wood; sisters-in-law Elisa Snow (Jon) Lang and Alyson Lang (Richard) Tyner. Nephews Derek Chase Wood, Joshua James (Brittani) Lang, Ryan Charles (Denise) Lang, and Kyle Lee (Liv) Lang. Nieces Tiffany Lang (Steve) Jenks, Megan Flanagan, and Katelyn Tyner (Jacob) Golder, many other family members, and countless lifelong friends. Predeceasing Dave are grandparents William Milton Wood and Eula Morrison; Marion Sigler Noll and Lois Oliver Fasnacht; and brothers-in-law Mark Kimball Lang, David Scott Lang, and Jon Kelly Lang.