Who's New
Who's New
Will Arnold, media relations manager at Headquarters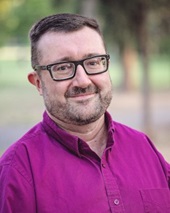 Will Arnold is the new media relations manager at Caltrans Headquarters. Will has served Caltrans as a public information officer since March 2020.
Will is an experienced leader with more than a decade of professional communication and management experience. Since joining Caltrans, Will has been instrumental in developing strategies to communicate the department's statewide messages, priorities and activities to media, stakeholders and the public. He has played an important role in advising his colleagues, executive management, CalSTA and the administration on matters of public and media interest.
He has also worked extensively with our districts and divisions on high-priority and sensitive media inquiries and press materials, and is part of the team that manages Caltrans HQ social media.
Will came to Caltrans from the world of political campaign management and service to the state Legislature, and he currently serves as an elected city councilmember for Davis.
In that role, Will crafts policy for the city, and plays a critical role in communicating with the media and the public regarding city goals, priorities and activities, which often includes crisis communications.
Prior to his election, Will served as a district representative in the California State Senate. In that capacity, he communicated on behalf of the senator with constituents, lawmakers, advocates, district media, at public events and on social media. He has also managed several political campaigns, for which he was responsible for all aspects of campaign, including communication strategy, rapid-response, crisis communication, media relations, creation of printed material, speechwriting, talking points, debate preparation, event promotion and social media.
Will has brought to Caltrans a breadth of knowledge of transportation issues, as well as subject areas including water policy, public safety, civil rights and homelessness. Will is an effective spokesperson for Caltrans, and the direction the department is moving.
Will and his wife, Nichole, live in Davis with their three children, Mauricio, Sonya and Dougie.
---