Who's New
Who's New
Dennis Agar has been appointed to Chief of the Division of Maintenance. He has more than 29 years of experience at Caltrans, serving in a variety of district and Headquarters leadership, managerial, supervisory and technical positions.
Starting in 2014, Dennis served as the District 10 Director, where he led more than 500 permanent and temporary employees, oversaw an annual operating budget of about $80 million, and directed more than $3 billion worth of programs and highway construction projects that cover more than 3,500 lane miles within the counties of Alpine, Amador, Calaveras, Mariposa, Merced, San Joaquin, Stanislaus and Tuolumne.
Prior to that, Dennis served as the Caltrans Division Chief of Traffic Operations. He was responsible for the statewide Traffic Operations Program for Safety and Mobility, with nearly 1,350 employees and a budget of about $200 million. Dennis also served almost four years as District 10's Deputy District Director of Maintenance and Operations and another four and a half years as the Deputy District Director of Program and Project Management. He also worked as a Project Manager and Design Branch Chief in District 3 North Region, in addition to numerous engineering, staff and senior-level assignments.
Dennis graduated from California State University, Sacramento, with a bachelor's degree in civil engineering. He is a Licensed Professional Engineer (PE) with the State of California, a Certified Project Management Professional (PMP) through the Project Management Institute, and has completed the Department's Leadership Training Programs (LTP 1 and 2).
Dennis enjoys fishing and playing basketball. Dennis and his wife, Galilee, have three daughters: Gabby, 19; Giannah, 11; and Gilianne, 10. They reside in Elk Grove.
---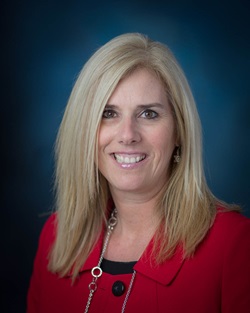 Dara Wheeler was promoted to Division Chief for Research, Innovation and System Information (DRISI) starting Jan. 1. Her previous position was Division Chief for Rail and Mass Transportation, where she oversaw federal and state transit grants and programs, rail planning and operations support, and the rail rolling stock procurement and delivery functions.
Several notable program accomplishments that DRMT delivered in 2018 include: administering the $4.3 billion award of the Transit and Intercity Rail Capital Program (TIRCP), which includes several transformative rail and transit capital investment projects; delivery of the 2018 State Rail Plan and draft Statewide Transit Strategic Plan; and delivery of one of the first Charger locomotives to receive the stringent Tier IV emissions certification from the Environmental Protection Agency.
Prior to her role in DRMT, Dara served as the Chief of Staff from 2013 to 2017, as interim District 11 Planning and Local Assistance Deputy Director in 2017, and in the Division of Transportation Planning from 1999 to 2013. Dara has worked for Caltrans since 1999, and prior to that served in two governors' administrations.
Dara received a bachelor of arts degree in political science from San Diego State University. She lives in El Dorado Hills with her husband, Jerry, and two sons, Hunter and Hayden.
---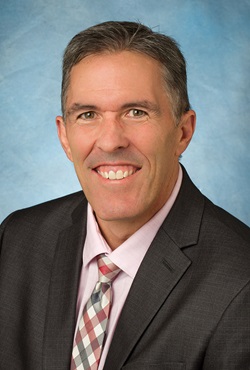 Gilbert Petrissans is the new Chief of the Division of Accounting. He has been with Accounting for 25 years, and most recently presided as chief over the Office of Financial Accounting & Analysis, where he managed the Department's financial statements and provided budgetary and appropriation controls over Department funds.
Gilbert has performed a variety of duties throughout his Caltrans career, such as working with the Advance Mitigation Program, implementation of the Department's first online travel booking system, and collaborating with programs and districts on process improvement. Gilbert has been in Accounting management since 1999, overseeing such functions as the Department's Travel Policy Section, the Local Program Accounting Branch, and the Office of Commodity & Contract Payables.
Gilbert earned his bachelor of science degree in accounting at California State University, Chico, in 1993. He enjoys spending time with family and friends, traveling and doing outdoor activities.