Hats Off
Hats Off
Note:The grateful writer of the following letter of commendation, Michael Gonzales, was not aware that a third District 8 Caltrans employee, Charles Young, was involved in this story. Young found Gonzales' cellphone near where State Route 60, State Route 91 and Interstate 215 meet. Young gave Tracy Worley the phone, and Kirk Young ended up delivering the phone to Gonzales.
I wish to bring to your personal attention the kind and generous actions of two of your local Maintenance employees assigned to the Magana-Ortega Caltrans yard in Bloomington. I only know them as "Tracy," who is a supervisor, and his co-worker, "Kirk." Both men discovered and returned my lost cellphone.
On Saturday, Dec. 22, I lost my cellphone in a Moreno Valley shopping center. I had dropped it in the parking lot and it was gone before I could get back to retrieve it. My daughter and I activated its tracking feature and the last we saw of it, it was headed north on I-215 near Grand Terrace, at which point the thief turned it off.
Losing one's cellphone is aggravating enough, especially just before Christmas, and so I filed an insurance claim for a replacement. The following week, however, my daughter received a call from Tracy who identified himself and told her that one of his workers had found my lost phone alongside the freeway. Its battery was still good, which is how he was able to contact her.
In a subsequent conversation, Tracy told me that he had secured my phone in his office and that it would available for me to come and pick up. Although the drive from my house to the yard on Slover Avenue is not that far, my wife is in poor health, which means that I do not have the liberty of leaving my house unless someone is here with her. When I told this to Tracy, he was very understanding and arranged to have his co-worker, Kirk, drop off the phone at my house on his way home since Kirk also lives in my neighborhood.
In dealing with Tracy and Kirk, I found them both to be very pleasant in addition to being helpful. As I mentioned, Tracy was especially patient and understanding when I explained my home situation. They are both real assets to your organization.
I understand and appreciate the hard work that Tracy, Kirk and all Caltrans workers have to perform daily to maintain our freeways as well as the inherent dangers they unfortunately have to face. Please convey my personal thanks to them.
Michael Gonzales
Moreno Valley
---
Lara Luna, Glynn Pinkerton and I are volunteers from the Vandenberg Village Association and the Village Lions Club who participate in the Caltrans Adopt-A-Highway program once a month.
Early during our regularly scheduled date to clean up our stretch of Highway 1 on Saturday, Nov. 17, 2018, Lara and Glynn noticed a wrecked car down the embankment. It appeared the car was empty. I climbed down to check it out.
The car had hit a tree. Thank goodness no one was in the back seat — it was totally crushed in.
When I made it all the way down, I saw a young man lying on the ground just outside the open driver-side door. I immediately called up to Lara and Glynn to call 911.
The young man was breathing, but he wasn't verbal and appeared to be unaware I was there. Not knowing if he could hear me, I continued to offer reassurance that help was on the way.
The first responders arrived within 10 minutes, I think. After a short moment of discussing whether we should continue with cleaning up, Lara, Glynn and I decided to call it a day.
I was rather surprised at my emotional reaction after the fact. I became so concerned about the young fellow's well-being. I couldn't get him off my mind all weekend and was glad to learn that they were able to airlift him to the trauma center at Santa Barbara Cottage Hospital. We all hope he is doing well.
Steve Heuring
Lompoc area
---
I'm writing to compliment, give kudos to, and thank Mr. Toney Griffin for his help with my telephone inquiry this afternoon.
I was trying to navigate the Caltrans website and was embarrassed to admit to my non-techie skills!
As survivors of the Woolsey Fire (my husband and other neighborhood men saved our homes — we are so blessed and grateful!), we are now challenged with mud/rockslides in our community. State Route 23 is a regular route for us and I was trying to find the right place on the Caltrans website to view the latest updates so I could advise my husband what his route should be tonight when he leaves work to come home.
Mr. Griffin came to my rescue after I called the (213) number on the website. He went above and beyond and not only gave me the information I needed, but also took the time and patience to show me how to access this information on the Caltrans website.
We know we will have many route challenges ahead in our fire-zone community with the rainy season now upon us and most likely for rainy winters ahead of us in the coming years.
I expect we will be regular visitors to the Caltrans website, so please know that I truly appreciated Mr. Griffin's professionalism, patience and good humor as he helped me with the Caltrans website.
Thank you, Toney!
Sincerely,
Leslie Anne Young
Malibu
---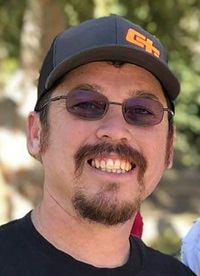 I wanted to put in a good word about Greg DeAlba for his help in wintry conditions on a recent trip along I-80. He was so nice; he removed my cable chains for me up in the Donner area, and it was wonderful. There were no chain installers around at the time.
Sincerely,
Richard J. Mitchell
Sacramento
---