Obituaries
Obituaries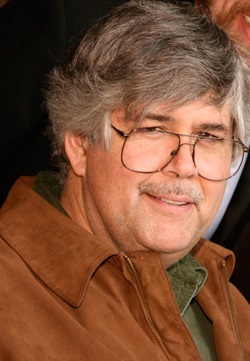 Longtime Caltrans bridge engineer Peter Soin, 62, died July 16, 2018.
Less than eight miles from his home in Folsom, his vehicle was traveling on Highway 50 when it struck two freeway construction vehicles and a guardrail. He was returning from dinner with his mother, sister and brother-in-law in the Bay Area.
Peter was born on Sept. 5, 1955, to parents who were World War II refugees from Serbia. He graduated from the since-closed Crestmoor High School in San Bruno in 1975, and earned bachelor's (1979) and master's (1982) engineering degrees from San Jose State University.
In 1983, he joined Caltrans as an assistant transportation engineer in District 4. In 1988 he moved from the Bay Area to Folsom to focus on Caltrans bridge analysis and design. He was involved extensively in Bay Bridge repairs after 1989's Loma Prieta earthquake, and subsequently in various phases of the bridge's seismic retrofitting. During the 1990s he also participated in projects for Highways 25, 74 and 86 and 101.
From 2000 until his death, Peter worked out of Sacramento. Among many other projects, he designed several large soil nail walls on Highways 84 and 101 and was the engineer of record for the Sarco Creek Bridge in Napa.
"He was an engineer who would trust results based on numbers and numbers only," Caltrans colleague Tariq Masroor said. "In his personal life he enjoyed skiing, ocean swimming and Boy Scout activities with his kids and family."
Al Mangus, another close work friend of Peter's, said he enjoyed smooth jazz, riding his motorcycle and socializing with other bridge engineers after work. He also like to travel; his destinations included New Mexico, Florida, Europe, Israel, China and Japan.
He also was a lifelong member of the Russian Orthodox Church and was very active in helping with maintenance issues at the church at 13th and G streets in downtown Sacramento.
Peter's funeral was held July 20 at Holy Virgin Cathedral in San Francisco. Burial followed at Serbian Orthodox Cemetery in Colma. About 40 co-workers attended a memorial remembrance for Peter on July 23 at the Caltrans Farmers Market Complex in Sacramento.
---
Note: This paid obituary appeared in The Sacramento Bee, and has been supplemented with comments by Clark Paulsen, chief of Caltrans' Division of Budgets.
Former Caltrans accountant Doris Ann (Cindy) Dorovi passed away of natural causes at her home in Sun City Lincoln Hills on Dec. 29, 2018. She was 80.
She was born in San Francisco on Feb. 8, 1938. She was well known for her independence and strength. A true native daughter of California, she lived her entire life in Sonoma and Placer counties.
"Doris Dorovi worked in Caltrans Accounting both in District 3 and Headquarters," said Clark Paulsen, chief of Caltrans' Division of Budgets. "For the last years of her career, she specialized in accounting for Caltrans' Right of Way Program.
"Doris was very conscientious and constructive in her work, sharing her expertise with co-workers. She was also tenacious – if something needed fixing, she kept at it until the issue was resolved to her satisfaction."
She is survived by her son, Ronald; her daughter, Vickie; her sister Barbara; her cousin Mary; her beloved dogs; and her Sun City Lincoln Hills and St. Joseph friends.
Catholic Mass and burial were held Jan. 12 at Calvary Cemetery & Funeral Center in Citrus Heights.
Because Doris loved animals, in lieu of flowers, donations honoring her can be made to the Humane Society and/or the German Shepherd Rescue of Sacramento Valley (www.orcagsrescue.org).