Who's New
Who's New
Rachel A. Carpenter has been named the department's first chief safety officer.
Since 2016, Rachel has served as Caltrans' pedestrian and bicycle safety branch chief,where she envisioned and established Caltrans' pedestrian and bicyclist safety program.
Most recently, she was on a special assignment with the California State Transportation Agency (CalSTA) as the project manager for the Zero Traffic Fatalities Task Force (pursuant to Assembly Bill 2363). As part of this role, she managed a 24-member task force of state and external agencies, and led the development of the final report of findings for the California Legislature on strategies to reduce traffic fatalities to zero.
Before joining Caltrans, Rachel worked with the San Francisco Municipal Transportation Agency's Livable Streets Subdivision, where she was a project manager and design engineer for multiple bicyclist safety, pedestrian safety and traffic calming projects.
Rachel began her career as a staff engineer with TechLaw Inc. working on hazardous material remediation projects. She also worked as a graduate student researcher with the UC Davis Institute of Transportation Studies.
Rachel is a member of the Transportation Research Board Committee on Bicycle Transportation and earned the Caltrans Superior Accomplishment Award in recognition of her nationally leading work on safety-related research.
Rachel holds bachelor's and master's of science degrees in civil engineering (and a minor in music) and she is a licensed professional civil engineer in California. She volunteers as a city of Sacramento Active Transportation Commission member because she believes in the importance of being engaged in the community where she lives.
---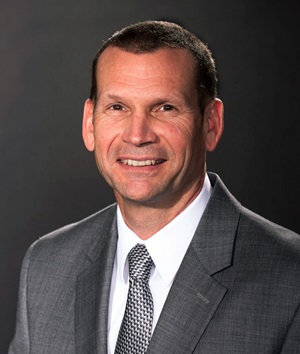 Mike Keever is Caltrans' new chief engineer and deputy director of Project Delivery.
Mike has logged more than 30 years at Caltrans with a wide range of assignments that include his most recent position managing the multibillion-dollar capital program as the chief of the Division of Project Management. While in this role Mike oversaw major changes with the passage of the Road Repair and Accountability Act of 2017 (Senate Bill 1), the role of the California Transportation Commission in allocating project resources, the implementation of asset management, and a major hiring effort to deliver the SB 1 program. He also worked to double the value of projects delivered to construction and to align the program with the priorities of the administration.
Prior to that, Mike oversaw a large diverse technical organization as the chief of the Division of Engineering Services.
He has extensive project delivery experience including design, construction, responding to emergencies and developing innovations, policies and standards in his corporate work with research universities and various transportation agencies.
"Mike's experience and relationships that have been built in working with the California Transportation Commission, the Federal Highway Administration, local agencies, industry, academia and other stakeholders and partners will serve him well in this role," said Caltrans Director Toks Omishakin.