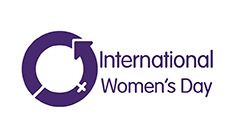 District: Headquarters
Contact: Lindsey Hart
Phone: (916) 873-0566
Contact: Tamie McGowen
Phone: (916) 657-5060
SACRAMENTO — On International Women's Day, Caltrans honors more than six thousand women who keep California moving. Caltrans expresses gratitude to these individuals advancing innovation and sustainable business practices, maintaining California's vast transportation system and paving the way for future transportation leaders.
"Diversity is an intrinsic value woven into the fabric of our culture at Caltrans. I'm proud of the women leading this organization who help make California's transportation system safe and more sustainable."
Half of Caltrans' top executive leaders are women. This includes the women serving as Chief Legal Counsel and Chief Engineer for the first time in history along with the leaders of other core departments including planning, sustainability, public affairs, and administration.
Caltrans Women Executive Leaders
Current women who are top executive leaders for Caltrans include:
These women are helping Caltrans improve the safety, mobility and economy of California by delivering solutions that do more than just work today. They are building projects and maintaining an infrastructure for Californians today and for generations to come.