Hats Off
Hats Off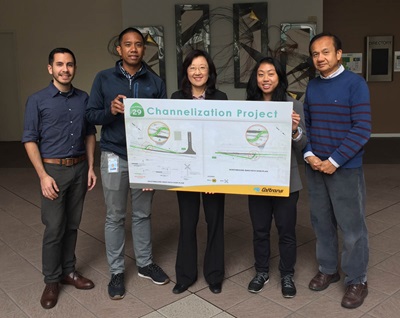 Editor's Note: St. Helena Cyclery Owner Jack Scheideman sent the below thank you letter to Caltrans after the completion of the Highway 29 Channelization Project, which rehabilitated the pavement, widened the shoulders, constructed a two-way left turn lane, and improved the bicycle/highway/railroad crossing at Whitehall Lane in the city of St. Helena. This area is heavily traveled by locals and visitors and is congested on weekends and weekday commute hours.
I want to send a heartfelt "thank you" from the bottom of my heart for your response and following through on the green lane and delineation project at Whitehall Lane. Honestly, this is such a huge success, I really don't have enough words to say thank you enough.
I've been advocating and fighting for a safer crossing for more than 25 years. As a firefighter in St. Helena I have picked up countless cyclists on these tracks for almost three decades. My customers have been critically injured at this crossing for years. Thank you. Thank you.
This will make an immediate impact on the safety of cyclists and drivers.
Jake Scheideman
St Helena Cyclery Owner
---
Informative and insightful job fair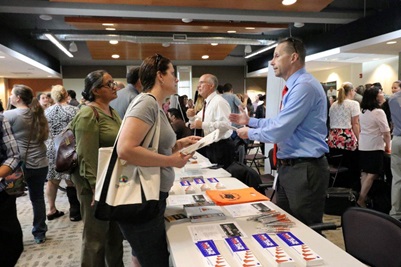 Editor's Note: Caltrans Headquarters Human Resources collaborated with District 3 staff to host a career fair in Marysville on June 1. The letter below thanks Caltrans for putting on an informative presentation. Division of Human Resources Chief Operations Officer Ashley McGuckin and District 3 Hiring Services & Position Management Branch Chief Candace Roberts led the planning and execution of the Marysville Career Fair with help from staff throughout Headquarters Human Resources and District 3. Caltrans is currently hosting career fairs throughout the state.
Thank you all for the outstanding and most excellent Job Fair held in Marysville on June 1, 2017!!!

You provided a friendly, professional and informative presentation of your department's divisions. I can't say I've seen anything like it. You have set the bar high by giving the community insight on the important work that Caltrans provides the state and our nation. Well done!

Lisa Wilhelmi
Yuba City