CT News 2018, Issue 2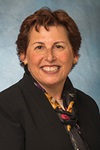 After 14 months of construction we opened a new stretch of State Route 1 – built on top of the massive Mud Creek slide.The California Coast has a history of landslides – especially in the last year or two – but the Mud Creek slide was monumental. It dumped 6 million cubic yards of material, moved 75 acres of land and re-shaped the Pacific coastline, adding 15 acres that stretched out to sea. It buried SR-1 nine miles north of the San Luis Obispo/Monterey county line, cutting access to the Big Sur community for residents, business owners and tourists.

Caltrans maintenance crews were pleased to find a few convenient potholes and convenient is not a word often associated with potholes. Potholes, almost by definition are inconvenient, cropping up on cold, rainy days, often on busy highways, when maintenance staff is stretched thin by multiple dispatch call-outs.
With a lull in the Santa Ana winds that fanned flames across southern California, Caltrans District 7 maintenance and engineering crews raced to assess highway damages on the third day of the devastating Woolsey and Hill fires in Los Angeles and Ventura counties.
As the holiday season approaches, various districts and divisions within Caltrans are giving back to their communities through fundraisers and other special events. In the north in District 2, the Caltrans staff are participating in their annual Angel Tree fundraiser for needy children through the Salvation Army, and they are doing a special tree fundraiser for the employees who lost their homes during the Carr Fire in August.
Since its founding in 1988, the California Transportation Foundation (CTF) has awarded more than $1.1 million in scholarships. To qualify for these scholarships, recipients must be intent on a career in transportation, and be U.S. citizens, permanent residents, or documented, international students.

Baseball has long been a passion for Kendee Vance. "Baseball is the closest thing that allows you to be a kid again," said Vance. "They call it the sacred game for a reason." An even bigger passion for her is volunteering her time to help kids learn and grow through the game of baseball. Vance, the Caltrans District 2 Native American Liaison, was inducted into the Junior Giants Hall of Fame on March 26 at the Play Ball Luncheon at the Fairmont Hotel in San Francisco.
Beginning July 1, 2019, state agencies and state entities are required to post on their website home pages a certification that the website complies with the Web Content Accessibility Guidelines 2.0 (WCAG 2.0).
Caltrans received an email from Gaston Hinostroza regarding a collision that he had on Interstate 405. He was requesting video footage, and Caltrans District 7 Public Information Officer Peter Jones and Public Records Officer Jeffrey Newman promptly and kindly told him that the Department's video cameras are live streaming only.
"We wish to compliment the District 1 team. Myself and my neighbor, Frank Jackson, independently contacted Caltrans this past fall to request that three very large dead trees in front of our homes, on Highway 1, be removed. These trees represented a significant hazard to people driving on Highway 1. In filing our online request, we were pleased to receive a response acknowledging that our request had been received."
A Santa Barbara-area Girl Scout, from Troop #50396, recently visited the Caltrans District 5 Carpinteria Construction Office to present a case of Girl Scout cookies to a group of employees as a way of saying thanks for their work responding to the flooding and mudslides that closed U.S. Highway 101 and State Route 192 in the Montecito area this past January.

"On behalf of the Winchester, CA community and Winchester Store, we want to thank Caltrans on a job well done! We appreciate all the work the Caltrans Hemet team has done. Most recently, they installed a new, safe sidewalk. The community feedback has been wonderful."

"Last fall, Irvine's Red Oak Investments installed a large public mural facing State Route 55 by world-famous artist Shepard Fairey, who is best known for designing former President Barack Obama's "Hope" poster. But after the mural was complete, people had a hard time viewing it because trees on Caltrans' right of way were blocking it."


"I would like to compliment Caltrans! In January, I placed a request to have a very large ash tree removed because it was encroaching onto our property. It was growing over our roof and was a huge fire hazard. In late April, the crew came out and they were great! They called me prior to the job so I could be home while they did it. Upon arrival, they apologized for taking a few months to come out. They cut the whole tree down in a timely manner and they cleaned everything up!"
Millions of people in the United States suffer from mental illness, yet mental health disorders are often poorly understood by the general population.
A list of Caltrans employees who retired or for whom certificates were requested.
Employees who are celebrating 25 and 40 years of service..
For the past six years, Cory Binns has been the District 11 Chief Deputy District Director. He served as Acting District 11 Director from October 2017 until March 2018, and he has also been the District 11 Maintenance Division Chief.
Steven Keck has worked for Caltrans for 18 years. Since 2009, he has been the Chief Budget Officer, responsible for overseeing the Department's more than $13 billion budget, as well as cash management policy and revenue forecasting.

Lori Kirkendoll's previous work in Human Resources included management assignments over the Department's Workers' Compensation and Reasonable Accommodation Programs, Transactions Services, Workforce Planning, the Equal Employment Opportunity Program, and Classification and Hiring Services.
Each year, Caltrans holds its annual Highway Safety poster contest. The contest is open to children, grandchildren, nieces and nephews of Caltrans employees, and it gives the children an opportunity to express the importance of driving safely in or near highway work zones.
Five heroic Caltrans employees received the Governor's State Employee Medal of Valor Award in May. Caltrans employees Theodore "Tad" Sampson, Shawn Morgan, Steven Rhine, Matthew McCarter and Jason Heinz went above and beyond the call of duty to save others' lives.

Caltrans' District 5 Landscape Crew recently earned a Looking Good Santa Barbara's "Spirit of Service Award" for their commitment to reduce, reuse, recycle and compost. They specifically earned the Clean Community Award.
The 2017 Maintenance Recognition Program's inaugural awards cycle is complete, with 14 teams or employees earning cash prizes and certificates signed by the Director of Caltrans. We present a roundup of the winners who earned cash prizes ranging from $250-500. These employees were recognized in ceremonies across the state.

The 2018 Outstanding Management and Engineering in Transportation Awards recognizes contributions to the field of transportation by Caltrans registered engineers, and engineering and nonengineering managers.
After working several years in Sacramento, Mary Ann Brunello moved to Pollock Pines and started her career with Caltrans. She started in the office, but transitioned outdoors to the road, where she was one of the first and only women to work as an operator for the California Division of Highways.

Gene Knaebel had a passion for life and adventure. During his college years at Michigan Technological University, he was a champion ski racer. He remained an avid skier throughout his life. He loved fly fishing and had a knack for outsmarting the fish.
Thomas Pollock worked for 37 years for Caltrans. Pollock held many engineering and managerial positions, including the San Luis Obispo District 5 Director from 1986 to 1992. He was a die-hard Boston Red Sox fan to the end. Pollock loved being on the ocean, and he and his wife enjoyed many cruises together in retirement.
CT News - Caltrans' employee newsletter
---
Contacts
Reed Parsell
Editor, Caltrans News (May 2019 to the present; this issue was edited by Erin Von Tersch)
Tamie McGowen
Assistant Deputy Director, Public Affairs
Contact the Editor
Via email
or (916) 654-5820
---
Are You Retiring Soon?
Would you like to stay informed of what's happening with Caltrans? If so, submit your home email address to CT News editor Reed Parsell and we'll notify you by email when we publish a new issue of CT News.
---
Alternative Formats
For individuals with sensory disabilities, this document will be made available in Braille, large print, on audiocassette, or on computer disk. To obtain a copy in one of the alternative formats, please contact the editor.