Caltrans District 4 Bike Plan Update
Caltrans District 4 Bike Plan Update

About Public Input Progress on the 2018 Bike Plan Timeline Resources
Caltrans Bay Area (District 4) is updating the 2018 Bike Plan! The new Bike Plan will identify barriers to cycling, prioritize improvements and act as a resource for Caltrans staff to implement bike infrastructure on and across Caltrans facilities in the 9-county Bay Area.
What is a Bike Plan?
The Caltrans Bay Area Bike Plan will identify infrastructure improvements that can enhance bicycle safety, mobility, social equity and preservation throughout the Bay Area and remove some of the barriers to bicycling in the region. The Bike Plan will be developed in cooperation with local and regional partners to ensure that the improvements on the State Highway System complement proposals for local networks.
Vision and Goals
By 2040, people in California of all ages, abilities, and incomes can safely, conveniently, and comfortably bike for their everyday transportation needs
The public survey is now closed. Check back in Spring 2024 for more opportunities to provide input for the Bike Plan
Stay Up to Date
Stay up to date by subscribing to the Caltrans Bay Area Bike Plan mailing list. Email questions, subscribe to our mailing list or make comments to D4BikePlan@dot.ca.gov
Progress on the 2018 Bike Plan
The 2018 Caltrans Bike Plan identified 587 bikeway improvements on and across the state highway system. Of those 587, Caltrans has made progress on 316 projects with 81 completed projects and 235 in development
New Story Map
A new story map summarizes Caltrans' planning and project development efforts over the last five years. Click the link below to see the progress in your county.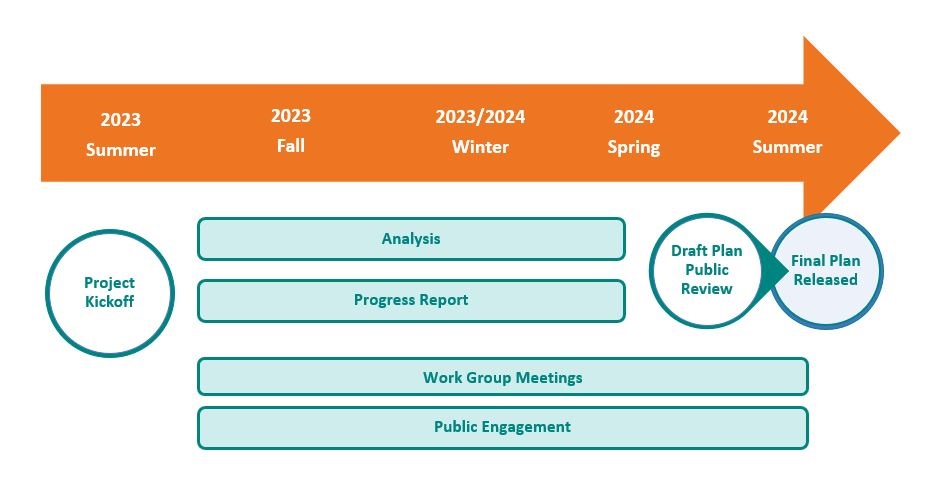 Documents
California State Bicycle & Pedestrian Plan
District 4 Bicycle Plan (2018)
District 4 Bike Plan Appendices
Bike Highway Study Final Report
Maps
Caltrans District 4 State Highway System Bike Map
Caltrans District 4 Bike Plan Web Map
Other Resources