Collaboration Dials Down Conflict
Collaboration Dials Down Conflict
Partnership Program Pays Off for Caltrans and Its Construction Partners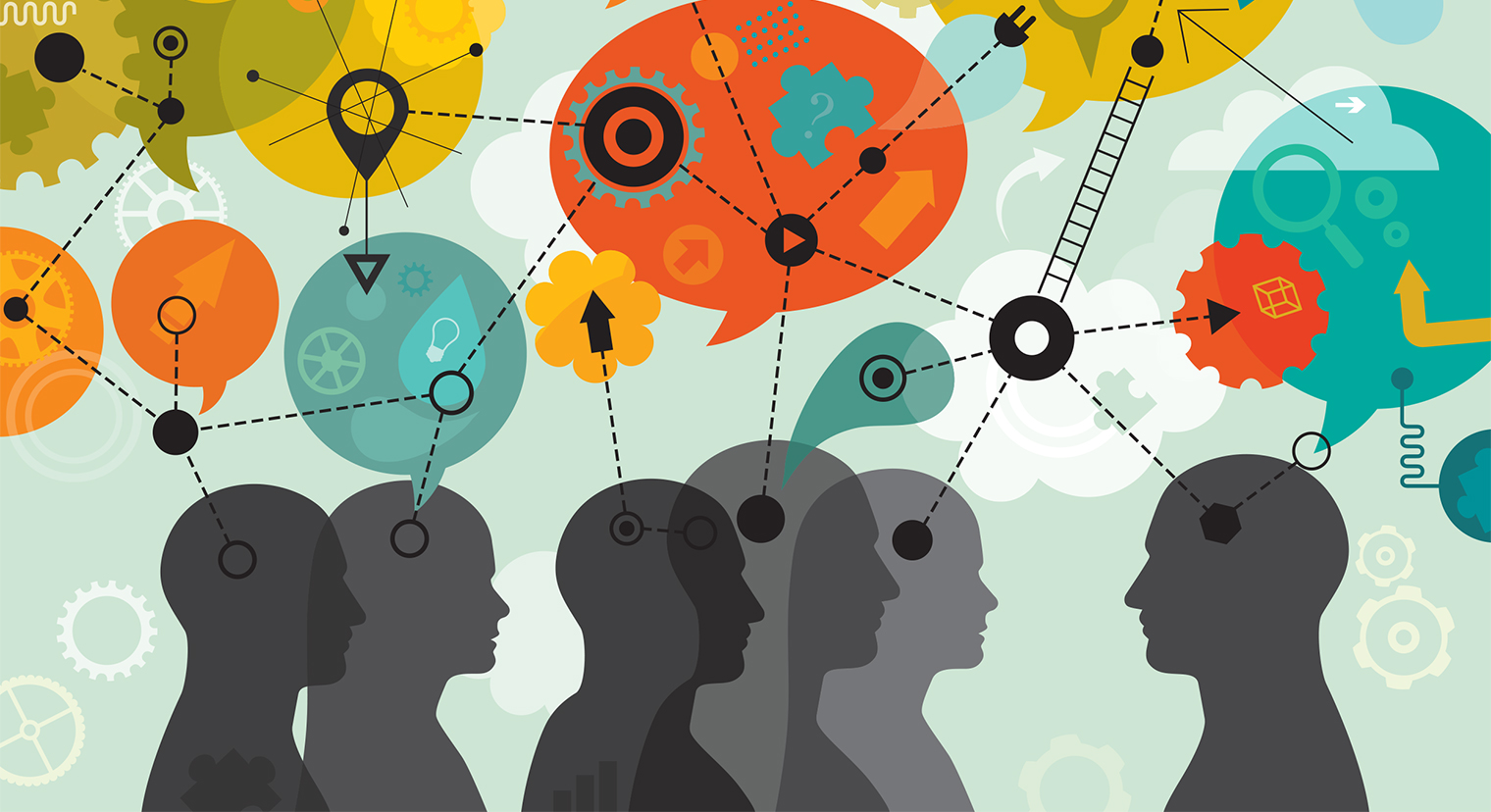 Caltrans' Division of Construction is far from a solo act. A strong relationship between the department and the companies it contracts with to work on the transportation system is key to its success.
Today's State Highway System projects can be quite complex and susceptible to unresolved issues and claims. The Construction division seeks to minimize disputes by using its partnering program, which extends back to at least the early 1990s.
As outlined in the division's field guide, partnering is a way of conducting business in which two or more organizations make long-term commitments to achieve mutual goals. This requires changing relationships from adversarial to team-based.
Perhaps the biggest benefit Caltrans has reaped from its partnership program is a dramatic drop in the number of arbitrations used to settle contract disputes.
The basic components of Caltrans partnerships involve the establishment of trust and open communication among all participants, prompt attention given to issues and problems by field-level staff, shared identification of common goals and respect among parties, and a collaborative approach to resolve problems and issues.
In 1999, Caltrans and its contractors were involved in more than 60 arbitrations. Over the past three years, Caltrans credits its partnerships and dispute resolution with bringing down arbitrations to an average of 14 a year.
A decrease in arbitrations generally results in lower costs and can be attributed to early dispute resolution at lower project staff levels.
Caltrans also uses Value Engineering Change Proposals on projects, which allows contractors to propose a new way of doing work that provides a cost savings, time savings or reduces traffic congestion in a way that differs from the previous plan. The contractor plots a new process for part or most of the project, and reviews the proposed revisions with the Caltrans team. If the team finds the change proposal acceptable, the contractor and Caltrans share in the savings to the project.
Another advantage of partnering is through the early discussion and resolution of disputes or issues on a project. Catching and resolving problems early allows for change orders that make improvements before disagreements escalate to claims or arbitrations.
In the long term, early resolution of issues increases efficiency and ultimately lowers project costs. When disputes escalate to the arbitration stage, partnerships are strained by stress and distrust, in addition to higher costs for all parties involved.
Since 2012, facilitated partnering has been required on all Division of Construction projects with estimated costs greater than $10 million and 100 or more working days scheduled. Further, partnering is encouraged for projects with an estimated cost of at least $1 million. The use of a third-party partnering facilitator — with fees split 50-50 by Caltrans and its contractor — adds a level of accountability and leadership to the project team.
Last year, Caltrans celebrated its 20th annual Excellence in Partnering awards ceremony and recognized 26 projects. Eighteen projects logged "zero lost time" accidents, 21 were finished under or within budget, 24 had no claims, 25 were completed on schedule, and all 26 utilized a process called a dispute resolution ladder. The ladder establishes a process for elevating disagreements through stages to executive management.
Descriptions of the 26 gold and silver award-winning 2020 projects in four cost categories are listed below:
---
Under $10 million
State Route 84 Cold-In-Place Recycling & Rubberized Hot Mix Asphalt project, North Region District 3 — This pavement project on State Route 84 in Yolo County utilized cold in-place recycling and repaired failed asphalt concrete areas. The final section of the roadway was capped with a rubberized hot mix asphalt overlay through the length of the project. Caltrans and its partner, DeSilva Gates Corp., anticipated that extensive pre-paving grinding would be needed, but after determining such an approach would be prohibitively expensive and time-consuming, the team collaborated to develop an alternate solution that resulted in a more effective approach and successful outcome.
---
$10 million to $25 million
The San Diego-Coronado Bay Bridge paint structural steel and build travelers project, District 11 — In addition to being painted, the famous span was modified to allow safer access to the underside of the bridge. The work involved extensive environmental constraints, multi-agency collaborations, and traffic and coastal zone challenges. Caltrans' partners were Abhe & Svoboda, Inc., the U.S. Coast Guard, the California Highway Patrol, and the San Diego and Coronado fire departments.
---
$25 million to $50 million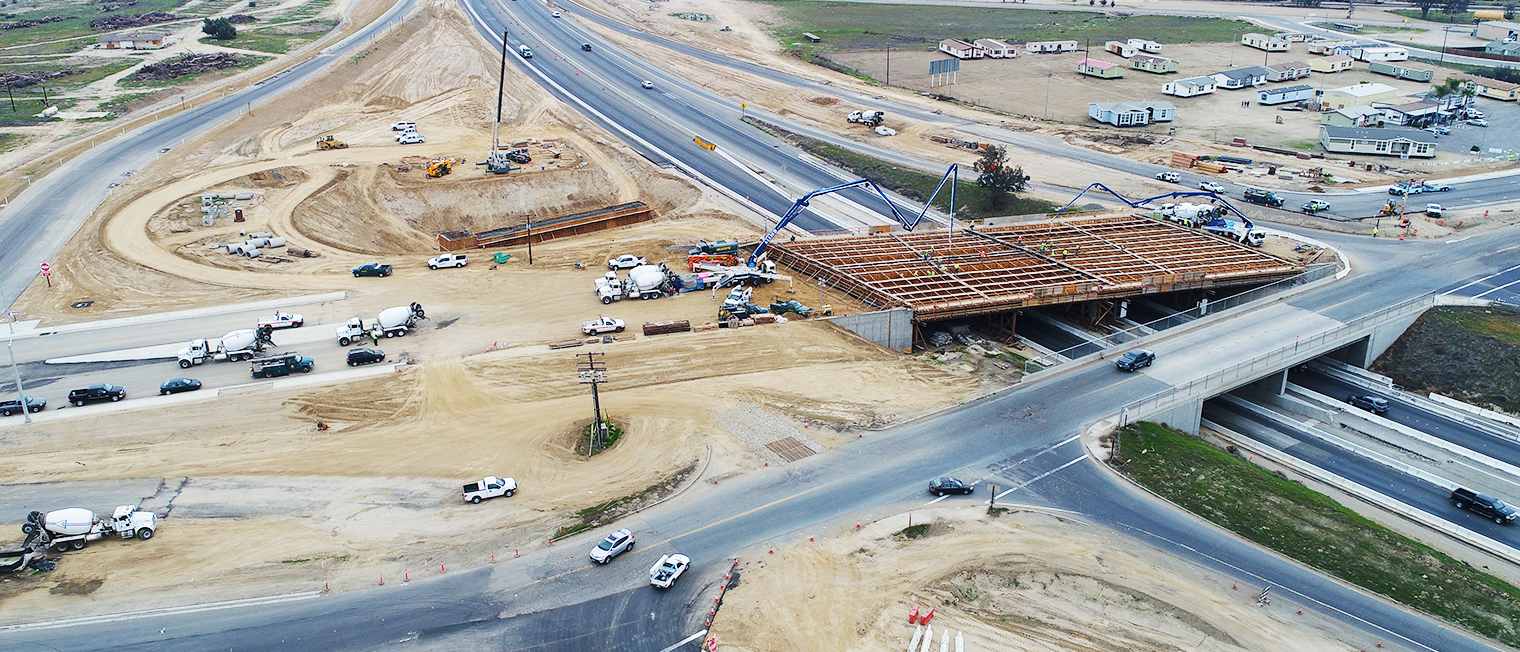 The State Route 99 Betty Drive interchange replacement project near Visalia, District 6 — The commute to and from Goshen and Visalia has eased with the replacement of the SR99/ SR99 Betty Drive Interchange. The North Goshen Overhead was widened, and now the interchange aligns with several county roads. A pumping plant was replaced, and new crash walls along the railroad were constructed.
Caltrans and its partner, Granite Construction Co., worked through a shortfall of roadway materials in the very early earth-moving stages of the project due to ground subsidence. A four-year drought had caused the ground level to sink an average of six inches throughout the project site, causing a shortfall in earth materials. Once the issue was identified, project team members from Caltrans and Granite came up with a solution that added no cost or time to the project.
---
Greater than $50 million
Reconstruction of the U.S. Highway 101 and Broadway interchange project in Burlingame, District 4 — The work included realigning onramps and offramps and repaving the entire interchange. The project involved five major construction stages, each with multiple phases. Stakeholders needed to coordinate closely to keep the project on schedule and within budget with no major construction injuries, permit violations or claims.
The partnership developed between Caltrans and contractor during the project paid major safety dividends when a potentially disastrous mishap involving the collapse of a high-tension electrical tower occurred, closing the highway for 14 hours.
Despite the serious nature of the accident, no injuries occurred during the reopening of the highway and reconstruction. The partnership made it possible to address the immediate emergency and the resulting extensive property damage, financial issues and project delays.
The 2020 Excellence in Partnering ceremony, which was conducted virtually, can be viewed on the Division of Construction's Partnering webpage.
Source: Devin Porr, Partnering Program Manager, Division of Construction.
Collaboration Dials Down Conflict