Clean California
District 12 Clean California
What is Clean California?
Trash has plagued California's streets and highways for decades. Clean California proposes significant investments in litter collection, community engagement and education to ultimately transform unsightly roadsides into spaces of pride for all Californians. This is truly a statewide effort with potential projects in all 58 counties and with a third of the funds going directly to cities, counties, tribes and transit agencies to clean local streets and public spaces.
Over three years, Clean California will remove an additional 1.2 million cubic yards, or 21,000 tons, of trash from the state highway system alone—enough to fill Downtown Disney to the height of a nine-story building. The initiative has already resulted in 12,600 tons of litter removed from the State Highway System and, to date, Caltrans has hired 726 new team members, including 469 maintenance workers who collect litter and perform maintenance duties like graffiti removal.
Learn more about Clean California's statewide efforts.
How We're Impacting the State

Remove Litter
Caltrans is massively expanding litter abatement efforts to remove litter along our roadways and to educate the public on sharing the responsibility of cleaning and maintaining our public spaces.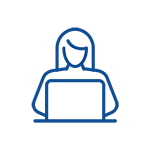 Create Jobs
Career opportunities and jobs are available for all Californians, including veterans, students, artists, people experiencing homelessness, and those re-entering society from incarceration.

Beautify California
Caltrans will improve the aesthetics of public spaces and transform underserved communities by incorporating art, sustainable landscapes and litter clean-up projects.
Programs
Measuring Our Progress in Orange County
Clean California completed its first year in June 2022, resulting in a cleaner Orange County with record-breaking amounts of litter collected and Adopt-A-Highway volunteer adoptions. See the full Year 1 status report.
With Year 2 of the initiative underway, we look forward to building on our success by increasing our goals and hiring more full-time staff to keep our roadsides clean.
Litter Abatement
Investments in litter abatement efforts resulted in 32,048 cubic yards of litter collected in Year 1, exceeding the annual target goal by 956 cubic yards.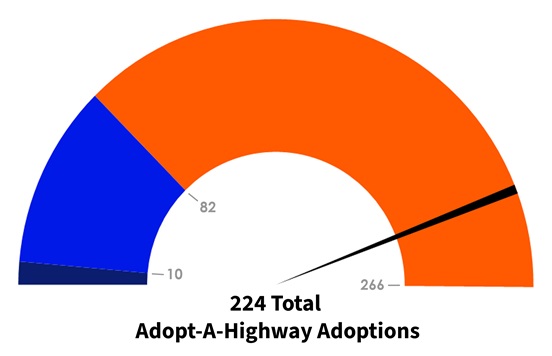 Adopt-A-Highway
With the availability of volunteer incentives, District 12's Adopt-A-Highway program exceeded the 2021-22 target goal by 800%—with 82 new adoptions—reaching a total of 224 adoptions out of 266 total adoptable sites.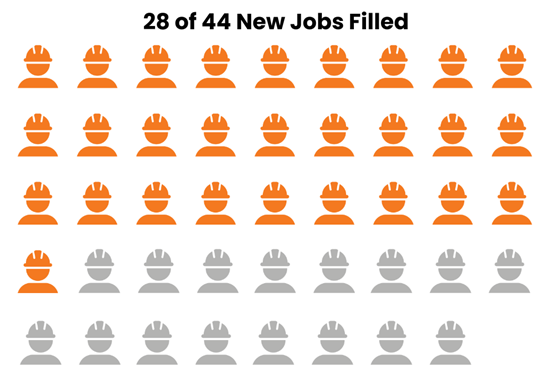 Job Creation
To meet Clean California's ambitious goal of cleaning and maintaining the state's highway system, District 12 is expanding maintenance crews to include 44 new Maintenance positions. Of these open positions, 28 were filled during Year 1 in addition to new lead workers and supervisors.
District 12 Clean California Contact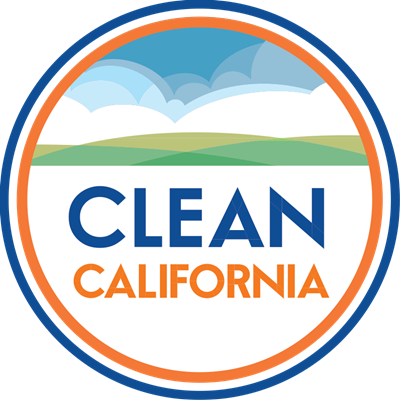 Clean California Events in Orange County