Active Transportation & Complete Streets
Active Transportation & Complete Streets
The Active Transportation & Complete Streets (ATCS) Office leads active transportation and complete streets planning and policy. We engage partners, advocates, and communities to ensure their needs are voiced and met. The work improves linkages between land use planning, community values, transportation planning, decision-making, and transportation project delivery to achieve a more sustainable transportation system.
This involves: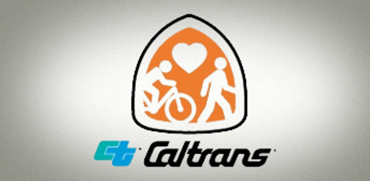 Identifying Active Transportation improvements
State Bike and Pedestrian Plan
Latest Updates
The Draft SBPP Progress Report was released for public comment on November 4, 2022 and the comment period closes December 31, 2022. Please send comments to sbppinfo@dot.ca.gov.
Contacts
Active Transportation and Complete Streets
Alyssa Begley, Office Chief, Office of Active Transportation and Complete Streets
Romeo Estrella, State Bike and Pedestrian Plan Program Manager
Audrey Ogden, Active Transportation Performance Manager
Jordan Adair, Active Transportation GIS Manager
Jimmy Tran, Transportation Planning's Reconnecting Communities Program Lead
Active Transportation Planning Branch
Kevin Tucker, Branch Chief, Active Transportation Planning
Mahdi Yazdi, Associate Transportation Planner, Smart Mobility Framework (SMF)
Ryan Altschuh, Transportation Planner
Raquel Menanno, Transportation Planner, Smart Mobility Framework (SMF)
Mckenzie Metzger, Transportation Planner, CAT Plans and Complete Street