Fix the 10
Fix the 10
Interstate 10 Now Open! Thank You Los Angeles for your Patience.
Caltrans worked around the clock with CAL FIRE, California Highway Patrol, and local agencies to reopen I-10 as quickly as possible. Governor Newsom proclaimed a state of emergency in Los Angeles County to help facilitate clean up and repair work to better help this key transportation corridor safely re-open.
La Interestatal 10 ya está abierta en el centro de Los Ángeles entre Alameda Street y East Los Angeles Interchange. Gracias Los Ángeles por tu paciencia.
Construction Site Cameras
Updates:
The 10 freeway is now open in both directions between Alameda Street and the East LA interchange weeks ahead of schedule. Please plan extra time for your commute or consider public transit as an alternative.
Here's what you need to know:
Details:
Just after midnight on November 11, the LA City Fire Department responded to what became a major fire in a pallet yard in the 1700 block of E. 14th Street near Downtown LA. The fire quickly consumed the yard, multiple trailers, and a second pallet yard under the I-10 Freeway.
Resources:
Driving:
Public Transit:
Watch video of I-10 repairs in progress
Newsroom:
Send Tips:
Please send any tips anonymously to the CAL FIRE Arson Hotline at 1-800-468-4408 or arsonbomb@fire.ca.gov.
Repair Progress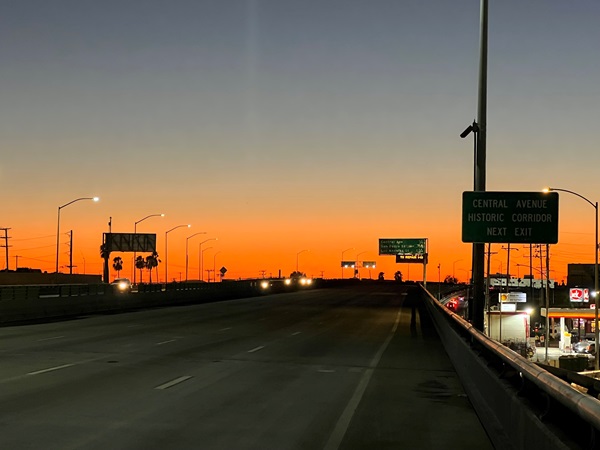 The first cars cross the I-10 freeway upon re-opening, 7:00pm November, 19, 2023.
FAQ: