Pay-Per-Mile Remains Viable Alternative for Transportation Funding
Pay-Per-Mile Remains Viable Alternative for Transportation Funding
Road Charge May Prove a More Sustainable Alternative to the Gas Tax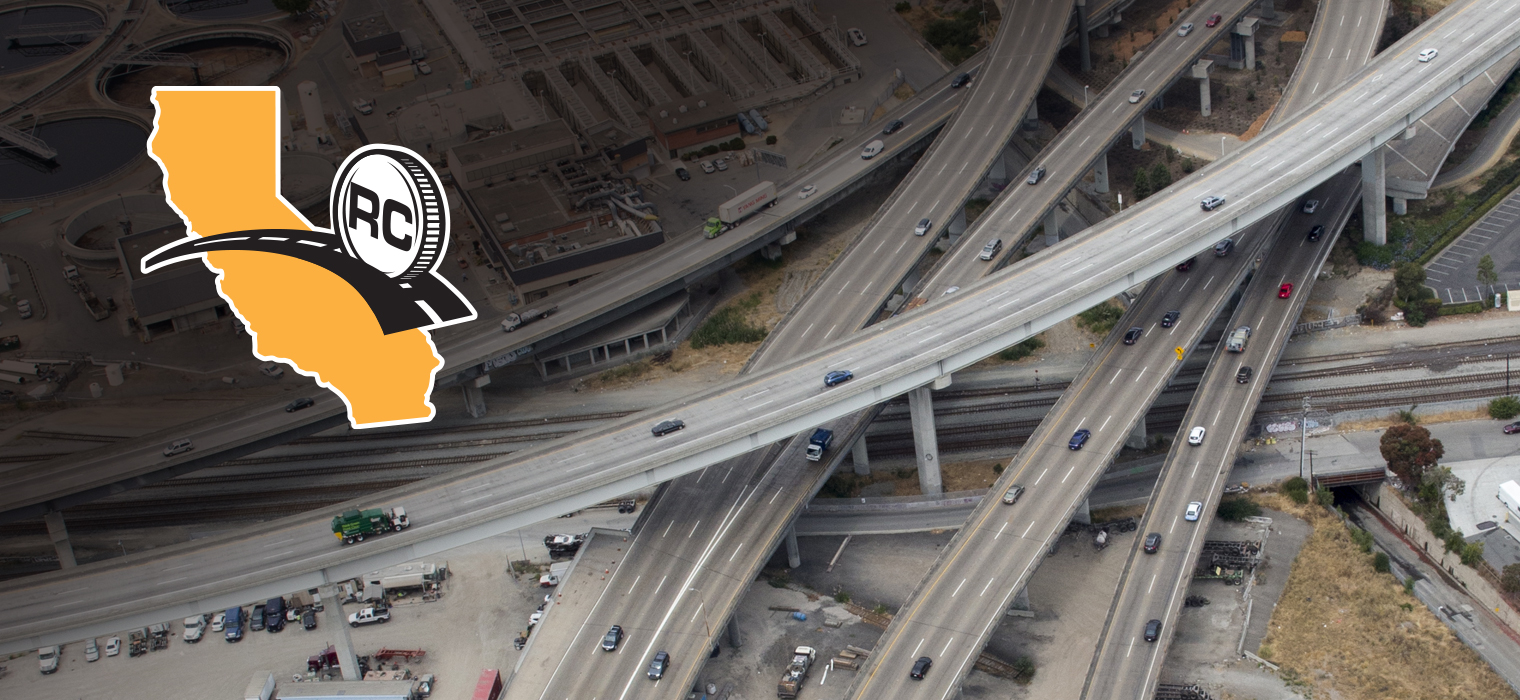 The Road Repair and Accountability Act of 2017 (Senate Bill 1) is providing a much-needed boost to California's transportation system, but efforts to explore a long-term funding alternative such as a mileage-based fee to replace the gas tax are still needed to account for more fuel-efficient vehicles, those that don't use gasoline, and residents who choose to rely on other modes of transportation.
In 2014, the Legislature passed SB 1077, which created the Road Charge Technical Advisory Committee to provide expert advice and recommendations to the California State Transportation Agency on a pilot program to explore the potential of a road charge.
Following the conclusion of the successful California Road Charge Pilot program — the nation's largest to date — California continues to investigate the feasibility of fee-based highway financing system. This pay-per-mile methodology could eventually augment and ultimately replace the existing fuel tax and ensure that all vehicle users of California's roads contribute to the upkeep of those roads.
The nine-month pilot program enlisted more than 5,000 volunteer drivers to track the mileage of their vehicles using methods that ranged from low tech — writing down odometer readings — to using a plug-in that charted their mileage automatically. More than 37 million miles were logged through all reporting methods. The final report on the pilot program showed that 73 percent of its participants judged a road charge to be fairer than a gas tax.
California has been awarded almost $3.8 million in grant funding from the Federal Highway Administration to explore straightforward and approachable methods for users to pay a road charge. This new demonstration project will test the technical feasibility of collecting a road charge at the gas pump, just as people pay the gas tax now. It will also study how a road charge could be collected through other emerging technologies and industries, including usage-based insurance, transportation network companies such as Uber and Lyft, and autonomous vehicles.
These methods all have the potential for creating a very simple user experience as well as reducing administrative costs. The project is currently in design with a live demonstration targeted for the first half of 2021 and a final report expected in summer 2022.
Interstate travel poses another question about how a road charge could be applied. If a California family takes a summer driving vacation into other states, what is a fair way to distribute a road-use fee outside of California? With that issue in mind, Caltrans and the Oregon Department of Transportation are involved in a joint pilot study that would assess the feasibility of a centralized system to administer payments in interstate travel.
While road charge is being examined for the future, SB 1 has had an immediate, positive impact on highway operations and construction. SB 1 is projected to generate a total of $26 billion for the state-maintained transportation infrastructure and another $26 billion for local roads and transit agencies through 2027.
However, long-term revenue projections still forecast a downward trend in gas tax revenue. As vehicles become more fuel-efficient, as more Californians purchase zero-emission vehicles, and as more people shift to walking, bicycling, scootering, taking the train, or riding the bus, revenue from the gas tax is expected to decrease. With the state's ambitious goals to increase transportation mode shift and the number of electric vehicles, support of the state transportation system will fall on an increasingly smaller group of vehicle owners still subject to the gas tax. An implementation of a per-mile charge would spread the responsibility from fuel-based vehicle road users only to all vehicle users.
Is paying by the mile, rather than the gallon, a more sustainable and fair approach to highway financing? Share your thoughts with us at Road.Charge.Pilot.Program@dot.ca.gov.
Source: Lauren Prehoda, Caltrans Road Charge Program Manager
Pay-Per-Mile Remains Viable Alternative for Transportation Funding