Caltrans Exceeds Small Business Goals
Caltrans Exceeds Small Business Goals
Contracting, Procurement Opportunities Have Increased for Certified Firms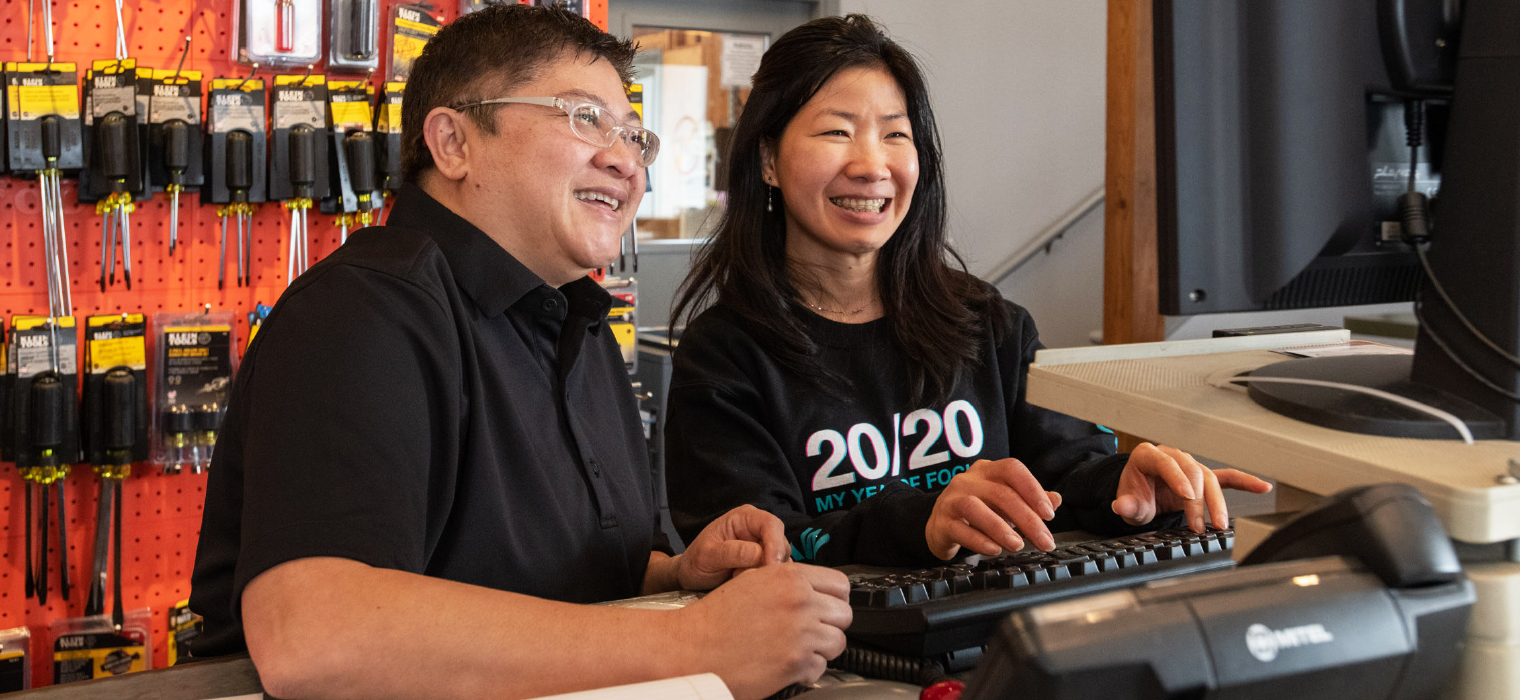 Caltrans put more small, disadvantaged and disabled-veteran businesses to work in 2019 than ever before in its history.
"Caltrans has the most diverse and inclusive group of contractors in the nation," said Caltrans Director Toks Omishakin, speaking at a recent workshop. "Our federal and state target goals for Small, Disabled-Veteran and Disadvantaged Business Enterprises continue to increase, which is very positive because as we rebuild and transform our transportation system, all benefits must be shared as broadly as possible – including among all types of contractors."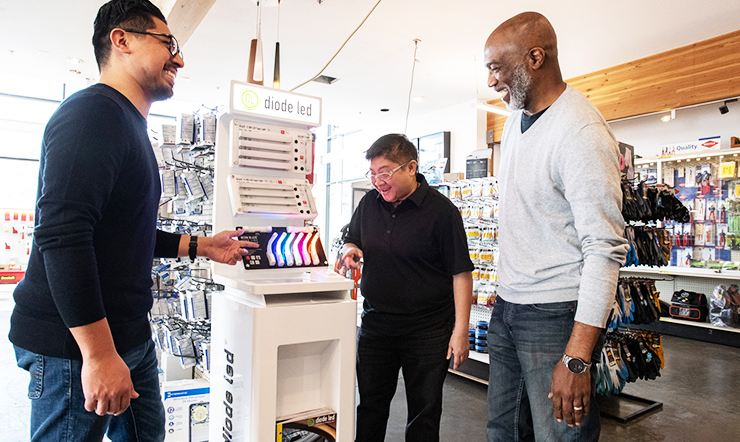 Caltrans' Office of Civil Rights (formerly the Office of Business and Economic Opportunity) encourages Caltrans divisions and regional districts to turn to small businesses, or those owned by disadvantaged persons and disabled veterans for contracting and procurement whenever possible. This helps the Department increase the number of small businesses that get a slice of Caltrans' contracting and procurement opportunities, which helps meet state and federal mandates – and creates a level playing field to compete for work in California.
The U.S. Department of Transportation uses its Disadvantaged Business Enterprise (DBE) program to increase minority firm participation in contracts initiated by Caltrans and other agencies that receive Federal Highway Administration funding. DBEs are for-profit small businesses certified by Caltrans as socially or economically disadvantaged. Business owners must have at least a 51 percent stake in the company, and control management and daily business operations. African Americans, Hispanics, Native Americans, Asian-Pacific and Subcontinent Asian Americans, and women are considered socially and economically disadvantaged in this program.
Caltrans has complied with federal goals for DBE participation for decades. Even with a substantial increase in the required participation rate last year, from 12.5 to 17.6 percent, Caltrans met and exceeded the new federal goal.
In 2019, Caltrans awarded more than $3 billion in Federal Highway Administration-assisted contracts — equating to 270 projects that are either in construction or will be soon. Firms deemed disadvantaged were awarded nearly 19 percent, or $505 million, of subcontractor and procurement opportunities — up $163 million from the 2018 federal fiscal year.
SB 1 Offers More Business Opportunities
Opportunities to do business with Caltrans increased with the passage of the Road Repair and Accountability Act of 2017, known as Senate Bill 1 (SB 1). The landmark transportation funding law is projected to generate an additional $5.4 billion annually, split between state and local agencies, through 2027.
To ensure fair competition and equal access to contracts, lawmakers followed up by passing Senate Bill 103 requiring Caltrans achieve at least 25 percent participation by certified small businesses in state-funded contracts. A small business is an independently owned and operated California firm of 100 or fewer employees, with annual gross receipts averaging $15 million or less.
During the state fiscal year 2018-19, the Department exceeded that SB 103 goal by directing nearly $520 million of $1.6 billion in state contracts it awarded to certified small businesses. That constituted 32 percent of Caltrans' state contracts in that period.
For companies certified as Disabled Veteran Business Enterprises, the state has set a 3 percent contract participation goal. Caltrans always tries to go beyond that mark, and succeeded in the 2018-19 state fiscal year by awarding nearly $57 million in contracts to eligible disabled veteran businesses, a 3.5 percent participation rate.
Caltrans has increased its outreach throughout the state by pairing with the California Department of General Services, community organizations and local and statewide Chambers of Commerce, promoting "Contractor's Bootcamps" in regional districts, and staging procurement fairs. The agencies share best practices to help each other increase small business participation. Meanwhile, they collaboratively teach businesses how to navigate the government process and sell their supplies to the state.
Caltrans also joins with outside partners such as the Association of General Contractors, United Contractors, and American Council of Engineering Companies to accomplish mutual goals. At the same time, Caltrans' Office of Civil Rights strives to connect internal division and regional districts with diverse needs with disadvantaged businesses that can supply those goods and services. While one division may need to procure 5,000 reams of paper, other projects may call for concrete, striping and/or guardrail.
---
Small Businesses

---
Disabled Veteran Business Enterprises

---
Disadvantaged Business Enterprises

Source: Erin von Tersch, Business Development Manager, Caltrans Office of Civil Rights
Caltrans Exceeds Small Business Goals