Caltrans Strives for Fairness, Inside and Out
Caltrans Strives for Fairness, Inside and Out
Race and Equity Plan Directs Department to Help Burdened Communities, Create Diverse Workplace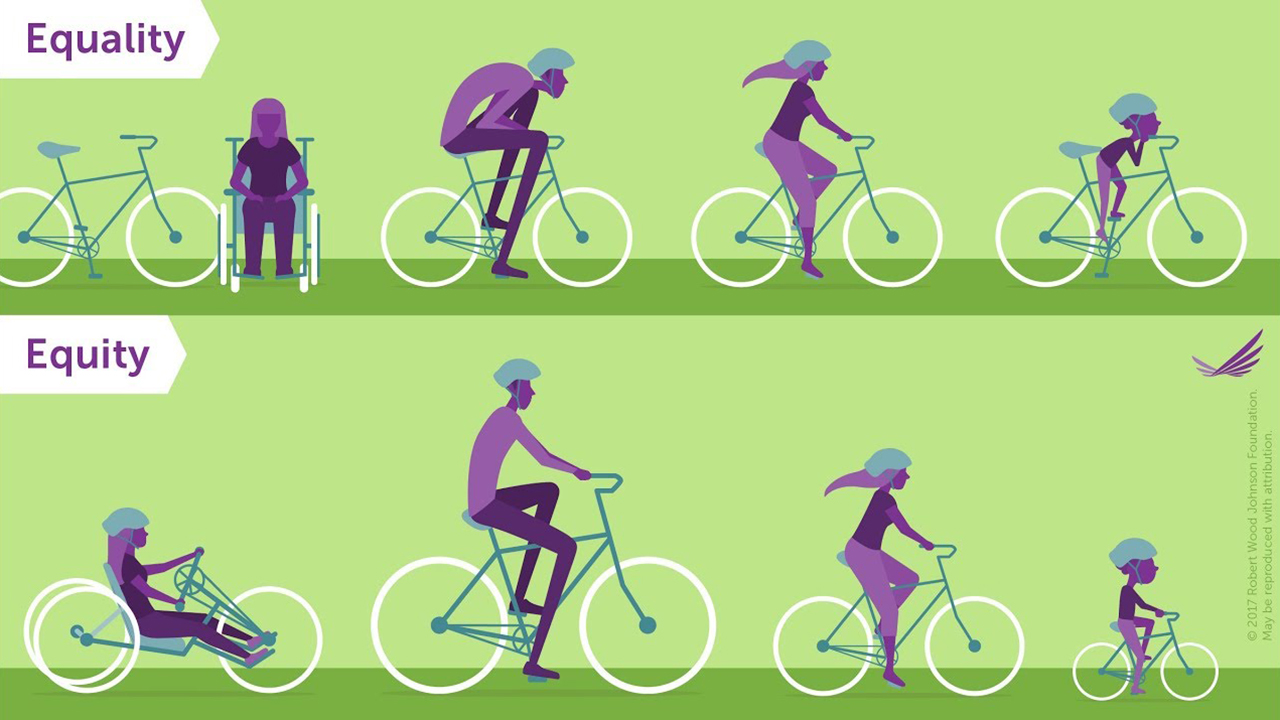 Caltrans is striving to make things right for California communities that historically have been underserved or even split apart by the state transportation system. Caltrans is also looking inward to build a more diverse and inclusive workforce culture.
A two-year Race and Equity Action Plan was approved last year by the Caltrans executive board.
The action plan was delivered at the end of Caltrans' second year of involvement in the Government Alliance on Racial Equity (GARE) Capitol Cohort, and was drafted by the Caltrans Alliance on Racial Equity Solutions team.
The GARE Capitol Cohort was created in 2018 and comprises 15 state agencies. In addition to Caltrans, other entities include California's Corrections and Rehabilitation, Public Health and Social Services departments, as well as the California Air Resources Board and the state's Coastal Commission and Environmental Protection Agency.
During the Cohort's first year, representatives from Caltrans and other agencies learned about structural and institutional racism, and government's historical role in creating some of the disparities seen today. They were taught methods for normalizing discussions about race, so that the topic — which for some can be sensitive — can be addressed in a positive way. Ideally, such discussions will lead to creating policies and new operations standards that achieve true equity.
Each agency in the Cohort was tasked with creating a racial equity plan.
Caltrans' approved action plan for 2020-2021 focuses on three areas: communication, pilot projects, and policy.
Two external pilot projects are outlined in the plan: a prioritizing of placing lower-emission equipment in California communities most burdened by pollution, and a "mapping" of customer service requests that show where Caltrans resources are being allocated as a result of a complaint-based system.
Internally, the Department will strive to place diversity/inclusion statements on job advertisements and compare Caltrans district, division, and management demographics with the demographics of the regions that they serve.
Caltrans Divisions Promote Equity Through Outreach
Caltrans' Division of Civil Rights also is working toward establishing greater equity when it comes to the hiring of contractors for transportation projects and during the procurement process. Learn more about the division's Disabled Veteran Business Enterprise (DVBE), Disadvantaged Business Enterprises (DBE), and Limited English Proficiency (LEP) programs on the Caltrans Civil Rights webpages.
Caltrans' Division of Environmental Analysis also takes on equity issues. For example, its Environmental Justice webpages explain how the Department seeks to avoid, minimize, or mitigate adverse health and environmental effects on minority and low-income populations through the project planning and contract process.
In terms of internal communication, the Caltrans Alliance on Racial Equity Solutions team looks to raise awareness among Caltrans employees about race and equity issues by recommending relevant books and other resources and making them easily available, giving presentations to Caltrans managers and staff in all 12 regional districts, and through informal "lunch and learn" sessions in the spirit of Ted Talks.
Caltrans Director Toks Omishakin in September launched a series of video discussions about equity issues within the department. The ongoing series includes virtual sit-down sessions with division chiefs and district directors; all conversations are available for viewing on the department's YouTube channel.
Externally, the team plans to create or join interagency equity committees, and conduct listening sessions with community-based organizations to help establish community priorities for Caltrans.
In the long run, organizers hope, equity will be a given and no longer be singled out in any discussions. The Race and Equity Action Plan (PDF) can be viewed on the Division of Planning and Modal Programs website and questions are welcome at RaceAndEquityProgram@dot.ca.gov.
Sources: Caltrans Office of Race and Equity; Rhiannah Gordon, Racial Equity Program Manager
Caltrans Strives for Fairness, Inside and Out