Roadside Management Toolbox: Weed Control Mat (Fiber)
Roadside Management Toolbox: Weed Control Mat (Fiber)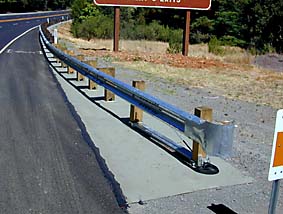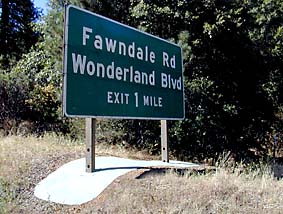 What is This Treatment?
Weed Control Mat (Fiber) comes in roll form and is composed of synthetic(recycled) polyester fibers spun tightly together to prevent weed growth by blocking sunlight, yet still allows water percolation for drainage. The mat is made with 100% recycled drink bottles. Weed Control Mat (Fiber) is available in black or grayish green colors. Rolls can also be ordered with pre-punched post designations to assist in fast, easy installation.
The Installation Presentation on Weed Control Mat (Fiber)illustrates some key points regarding design and installation.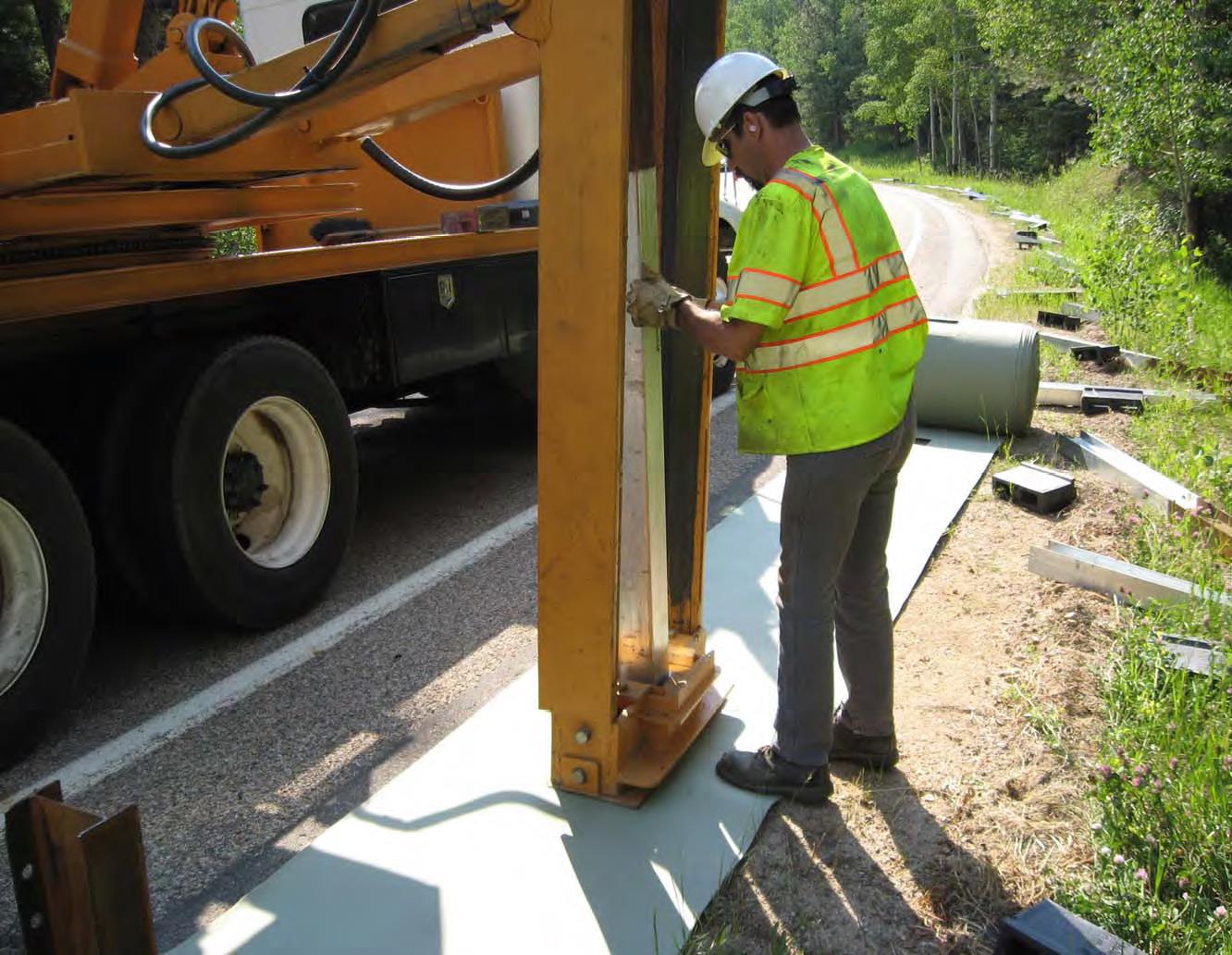 Where to Use This Vegetation Control?
Weed Control Mat (Fiber) is effective to control weeds growth under guard rail, thrie beam barriers, cable barrier, or sign posts. This treatment may be used as an alternative to vegetation control (minor concrete) on new installations of guardrail or thrie beam barrier. Weed Control Mat (Fiber) requires a semi level, compacted sub base free of debris and minimal vegetation.
Benefits:
Available in rolls from 1 foot to 6 feet in width.
Available in rolls up to 250 feet in length.
Long lasting and durable - will not break down under UV exposure.
Frequently less expensive than hard surface treatments.
Excellent for use around existing sign posts, light poles, camera poles, etc.
Replacement and repairs easily accomplished by Maintenance crews.
Simple to remove, if necessary.
Can safely be placed in a landfill.
Allows infiltration of stormwater runoff.
Fire retardant.
Limitations:
Not recommended for areas with high winds and sandy (loose) soils as this treatment may lift from the ground surface.
Specialized stakes are available to secured properly in windy areas.
Application beneath existing guardrail and sign posts is more labor intensive than new installations.
Not recommended directly along the road edge in areas that receive snowfall as the fabric may be damaged by snow removal equipment.
Post penetrations must be sealed with caulking per the manufacturer's specifications to prevent weed growth.
When applied to guard rail along very sharp curves, additional cutting and seaming may be required.
Specifications:
Use the 2015 Specifications for Vegetation Control Mat (Fiber or Rubber)
Details:
New Standard Plans (NSPs) and Revised Standard Plans (RSPs) for Vegetation Control Mat (Fiber or Rubber) are available.
Estimated Costs:
BEES Item - 832073 Vegetation Control Mat(Fiber or Rubber)
Updated March 28, 2017