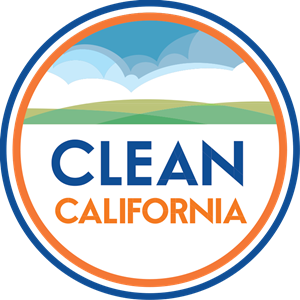 Caltrans District 9 Celebrates One Year of Clean California and Launches Informational Webpage
Eastern Kern, Inyo, and Mono Counties — Caltrans collected more the 756,000 cubic yards of litter from the State Highway System during the first year of Clean California, which ended July 31. That's enough trash to line California's entire coast with trash bags, twice. Caltrans has hired almost 1,500 new workers statewide as part of the $1.1 billion program. Caltrans also held nearly 150 Free Dump Day events that allowed the public to safely dispose of more than 50,000 cubic yards of trash.
In Caltrans District 9, the Clean California program created two new maintenance crews that include 19 new Caltrans positions. Based in Mojave and Bishop, the crews clear litter from state-owned roadsides in eastern Kern, Inyo, and Mono counties. The crews have removed nearly 6,500 cubic yards of litter from state roads since they started in January 2022.
Of the Free Dump Day events, 21 were held in District 9 with over 11,000 cubic yards of trash collected. That's enough trash to fill more than 78 semi-trailers. Included in that collection were 2,700 tires, nearly 400 appliances, multiple campers and trailers, boats, hot tubs, cars, and a snowmobile. Caltrans partnered with Kern, Inyo, and Mono Counties and the Big Pine Paiute Tribe to hold the events and properly recycle and dispose of the refuse.
The Clean California program has also brought $3.9 million worth of beautification and safety projects and $12 million worth of local grants to the area. The local grants include forthcoming new parks in Tehachapi and the Fort Independence Indian Reservation as well as upcoming park upgrades in Mojave and Ridgecrest.
Caltrans launched a webpage for Clean California events and programs taking place within Caltrans District 9. The page is a one-stop shop where the public can learn about Clean California opportunities near them.
The webpage includes:
A schedule of monthly Free Dump Day events in eastern Kern, Inyo, and Mono Counties through June 2023
Information on Clean California grant awards in District 9
Information on Clean California beautification projects in District 9
Information on Adopt-A-Highway and how to earn up to $250 per cleanup
Caltrans encourages its community members to consult the webpage and take advantage of the available programs. To learn more about Clean California in District 9, visit: https://dot.ca.gov/caltrans-near-me/district-9/district-9-programs/district-9-clean-california.
Keeping California's roads clean requires efforts from all Californians. Remember to secure all truck and trailer loads, dispose of trash properly, recycle, and participate in community cleanups.