Clean California
Clean California
Trash has plagued California's streets and highways for decades. Caltrans is investing in removing litter, creating jobs, educating the public, and engaging the community to transform unsightly roadsides into spaces of pride for all Californians. This is truly a statewide effort with potential projects in all 58 counties and with nearly a third of the funds going directly to cities, counties, tribes, and transit agencies to clean local streets and public spaces.
To learn more about Clean California programs and projects in Caltrans District 9, which serves eastern Kern, Inyo, and Mono Counties, continue reading.
District 9 Clean California Events
Caltrans District 9 hosts Free Dump Day events throughout eastern Kern, Inyo, and Mono counties on a rotating basis. Dump Day events are organized to further Caltrans' goal of keeping California highways litter-free as part of the Clean California Initiative. Events may be canceled due to weather or may close early due to capacity restraints. Click on the individual events below for additional information.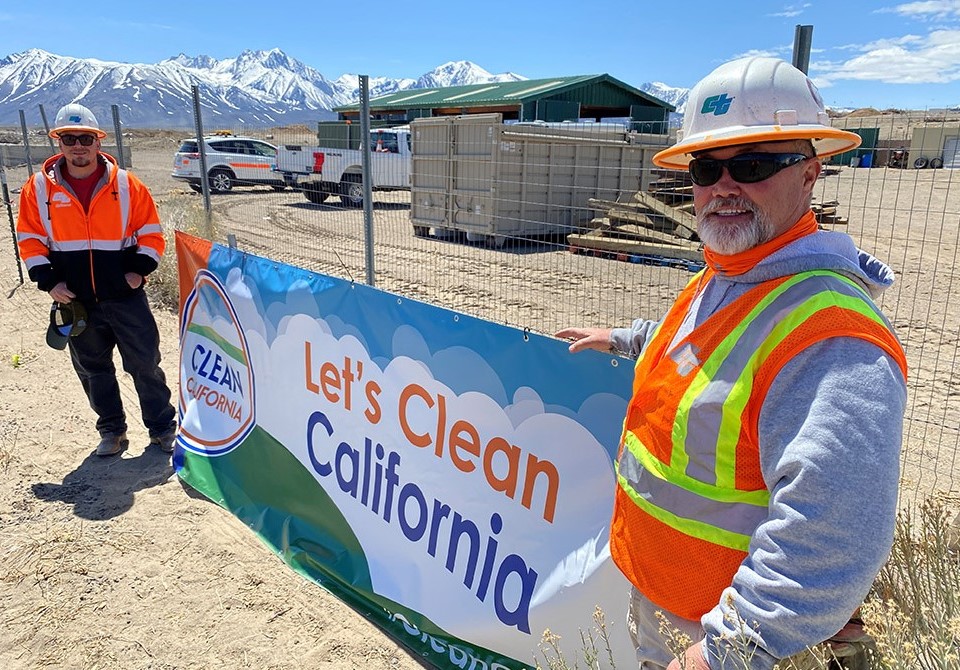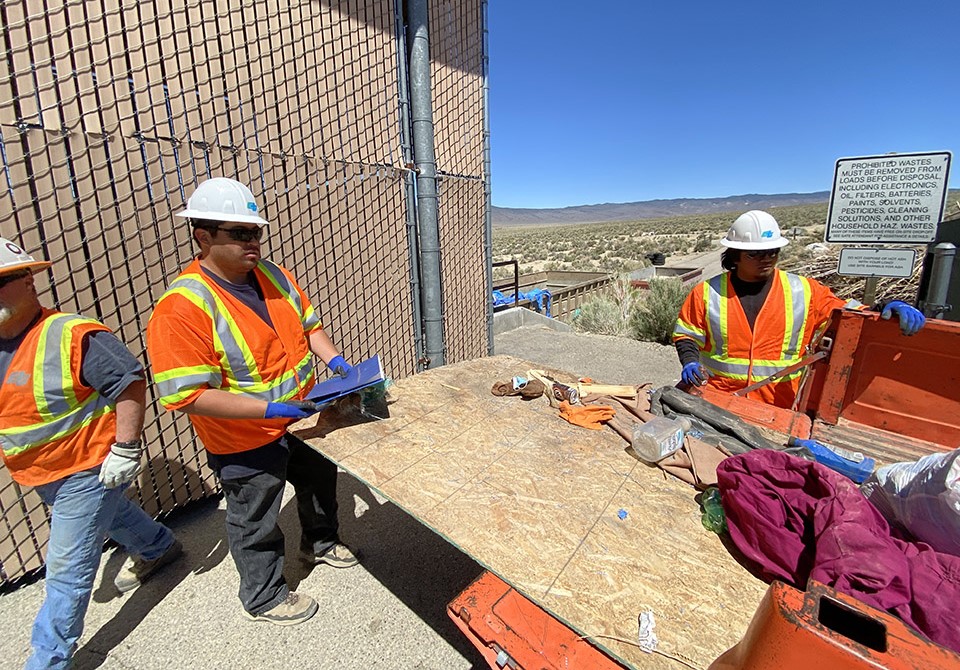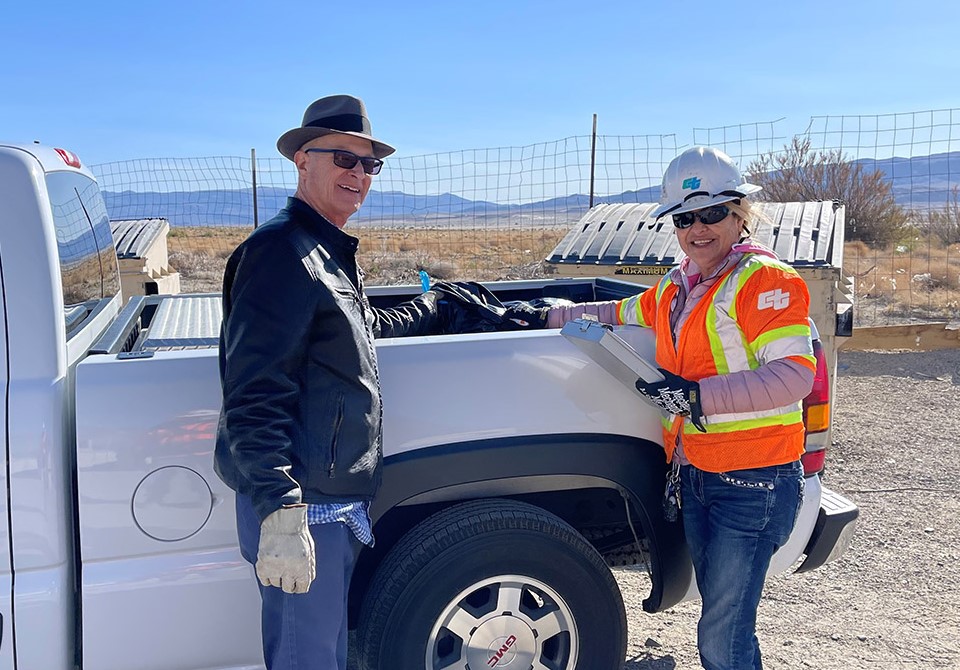 District 9 Clean California Local Grant Awards
The California Department of Transportation (Caltrans) developed the Clean California Local Grant Program through which approximately $296 million in funds will go to local communities to beautify and improve local streets and roads, tribal lands, parks, pathways, and transit centers to clean and enhance public spaces. Through the combination of adding beautification measures and art in public spaces along with the removal of litter and debris, this effort will enhance communities and improve spaces for walking and recreation.
District 9 will facilitate funding for four Clean California Local Grant Projects scheduled for completion in 2024. See the list for District 9 below, or view the statewide list here.
District 9 Clean California Beautification Projects
State Beautification Program funds improve the aesthetics of public spaces with transformative beautification projects along the state highway system. See the list for District 9 below, or view the statewide list here.
Adopt-A-Highway
The Caltrans Adopt-A-Highway Program provides an avenue for individuals, civic organizations, or businesses to help maintain sections of roadsides within California's State Highway System.
Since 1989, the Adopt-A-Highway Program has been one of the truly successful government-public partnerships of our time. More than 120,000 Californians have cleaned and enhanced over 15,000 shoulder-miles of roadsides.
Participation can include one or more of the following activities:
Removing litter
Planting trees
Planting wildflowers
Removing graffiti
Controlling vegetation
Adoptions usually span a two-mile stretch. Permits are issued for five-year periods and participation is free for all volunteers. Standard signs are included free of charge. Groups in good standing may renew their permits indefinitely.
Adopt-A-Highway and Clean California have teamed up to offer a volunteer incentive of up to $250 per month for litter cleanup events. The incentive stipends include:
$250: Adopted Highway Segments
$250: Ramps and Quads (all sides)
$125: One on- and off-ramp
$62.50: One ramp
Up to $250 Supplemental permit, depends on size of clean-up event
Up to $250 Non-traditional adoptions such as Park and Rides and bike paths.
To apply, fill out an online application below and your local Adopt-A-Highway coordinator will contact you about the adoption and incentive stipend process.
For more information, visit our Frequently Asked Questions page.
Groups have the option to participate as volunteers or hire a maintenance service provider to work on their behalf. Fill out an online application below and your local Adopt-A-Highway Coordinator will contact you to start the adoption process or call 866-ADOPTAHWY or (866) 236-7864. For more information on the Adopt-A-Highway Program, please visit Caltrans' Adopt-A-Highway Program page.
Complete an online application:
Download the application: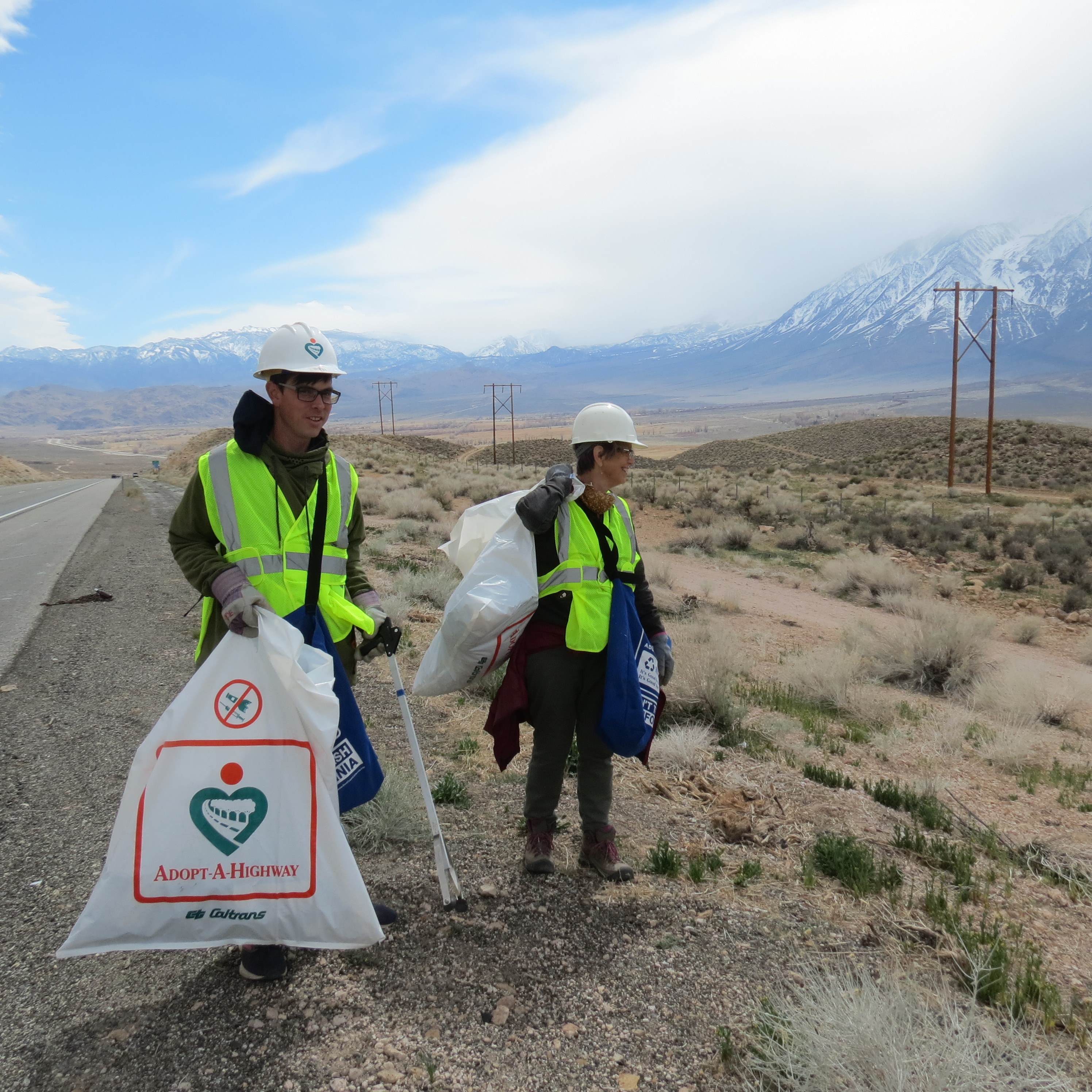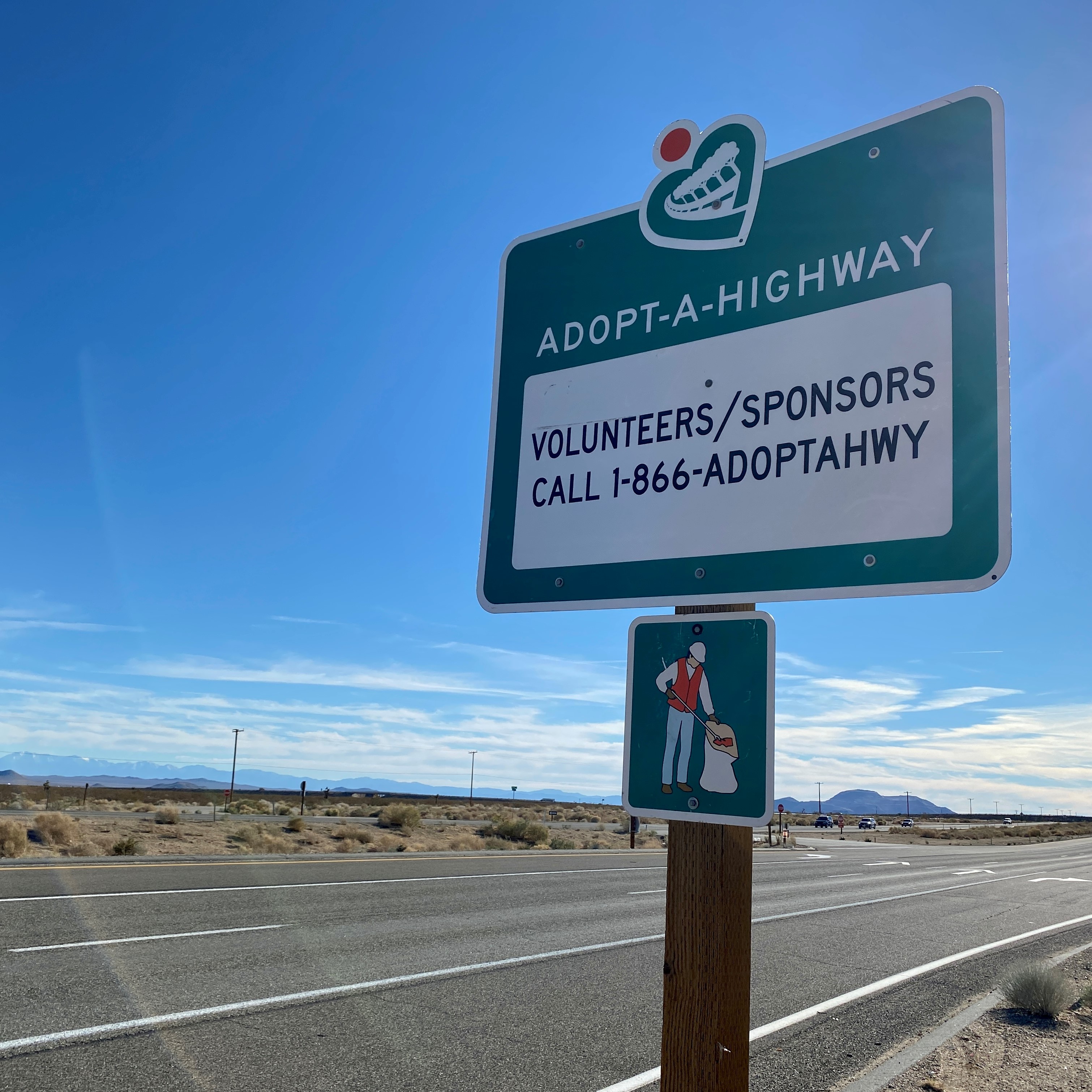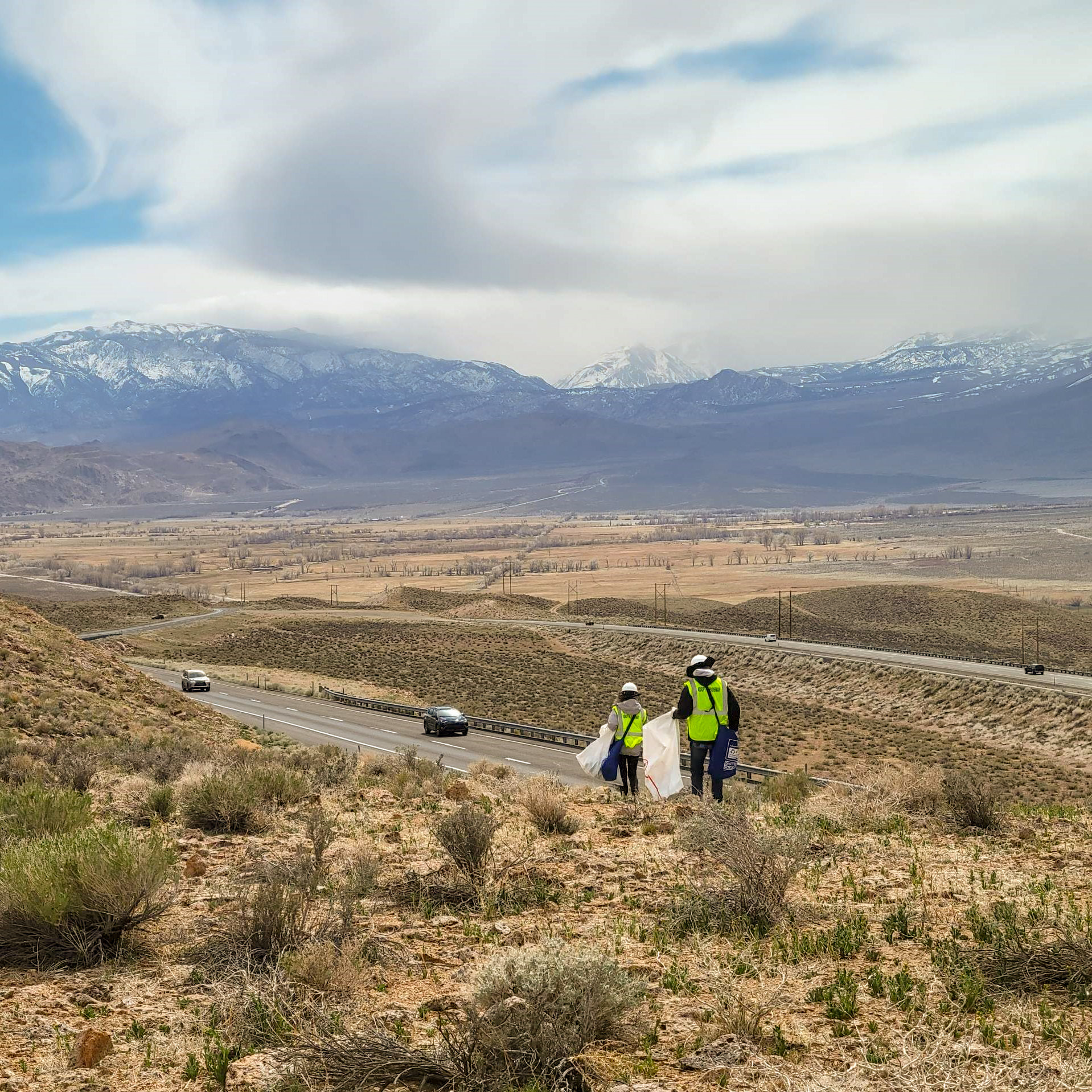 Learn more
For more information about statewide Clean California efforts, please visit Clean CA.
Clean California: A transformative initiative to remove litter, create jobs and beautify California.

District 9 Contact
For more information about Clean California projects and programs in District 9, contact:
Mark Heckman


To report a litter issue along a state road, click
here
.