SR -127 Emergency Project Baker to Tecopa
SR -127 Emergency Project Baker to Tecopa
SAN BERNARDINO, CA – The California Department of Transportation (Caltrans) announces emergency work on State Route 127 (SR-127) to repair roadbed, pavement, backfill shoulders, armor erosion embankments, repair drainage, remove debris and address other structural damage sustained by recent monsoon storms.
Caltrans teams, including geotechnical experts, have been in the area assessing damages and coordinating for recovery efforts. At this time, the route will remain fully closed in both directions until additional evaluations are made due to severe undermined roadways and environmental clearance. Crews are currently in the area repairing the roadway, and expedite a reopening, but the timeframe of reopening remains to be determined.
Below are photos of the project area: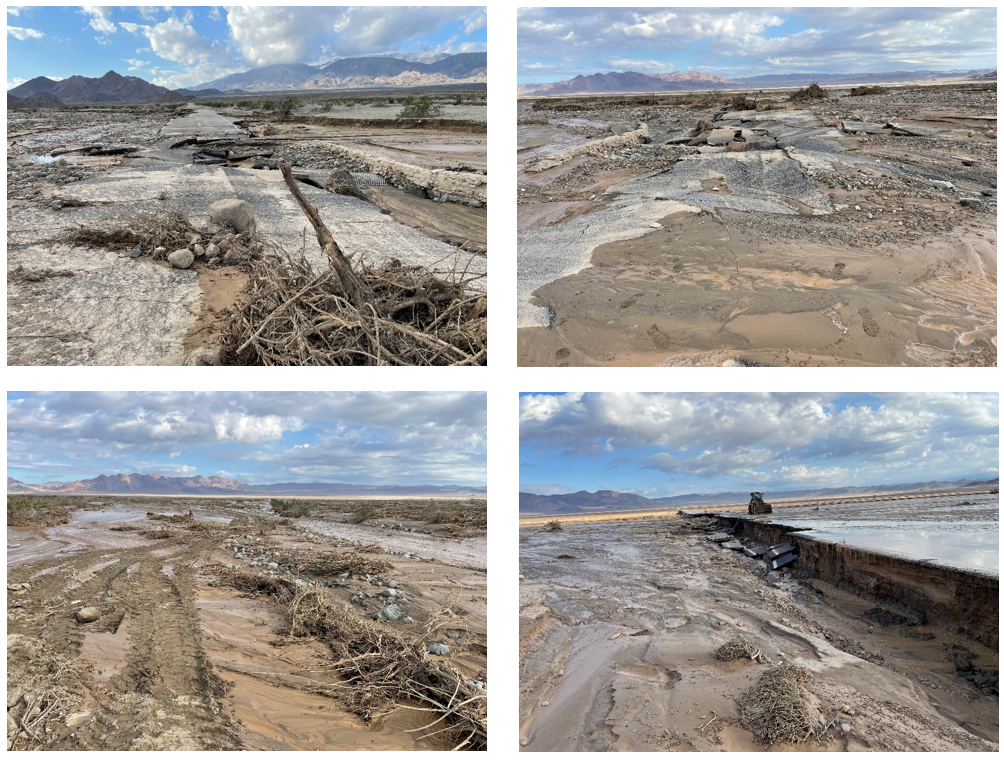 Please adhere to road closure signage to allow for safe transport of equipment and crews. At this time the roadway is fully closed for the safety of all public and teams onsite. We are working to reopen as soon as possibly with safety in mind and will review road opening alternatives on an on-going basis as work continues.
Drivers, please note Changeable Message Signs placed ahead of closure areas to alert the public about closures and roadwork ahead.
Know before you go! To stay on top of roadwork for this project, please click here to sign up for commuter alerts. Follow us for the latest information on Facebook and Twitter. To assist in planning your commute, view live traffic conditions using QuickMap and planned lane closures.
For those with sensory disabilities requiring alternate formats (i.e. Braille, large print, sign language interpreter, etc.) and those needing information in a language other than English, please contact Public Affairs at 909-383-4631 or TTY 711.