District 6 Clean California
District 6 Clean California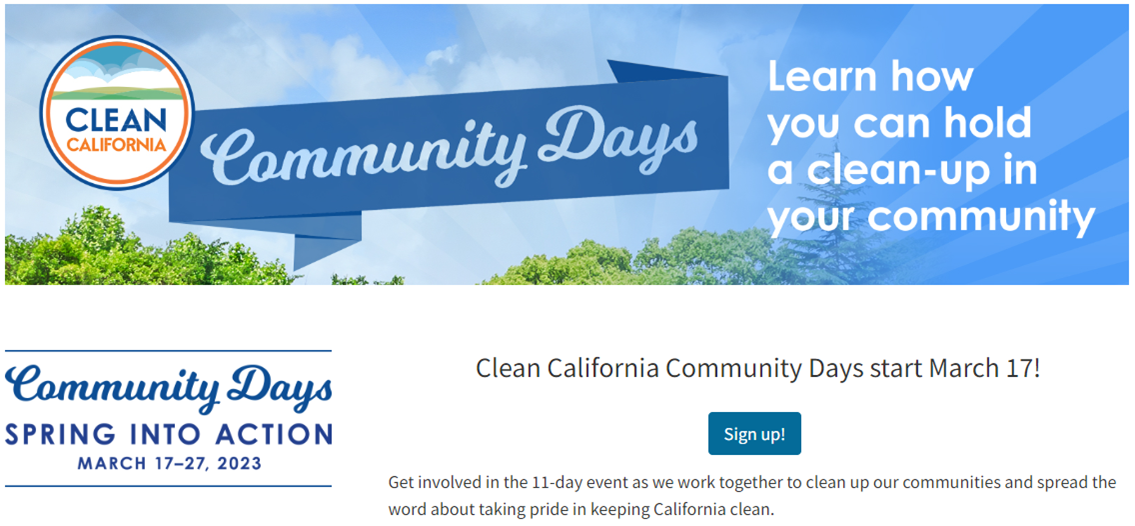 Envisioning What's Possible
Trash has plagued California's streets and highways for decades. Clean California proposes significant investments in litter collection, community engagement and education to ultimately transform unsightly roadsides into spaces of pride for all Californians. This is truly a statewide effort with potential projects in all 58 counties and with a third of the funds going directly to cities, counties, tribes and transit agencies to clean local streets and public spaces.
For more information about Clean California, including California's Adopt-A-Highway program, local grant programs, and career opportunities, or to submit a Customer Service Request (CSR) form to report litter, graffiti or maintenance issues, please visit cleancalifornia.dot.ca.gov.
Program Impact

Create career opportunities and jobs for veterans, students, artists, people experiencing homelessness, and also for those re-entering society from incarceration
Significantly reduce litter along state highways, local roads, tribal land, parks, pathways and transit centers

Beautify our state's transportation network through art and litter clean-up projects in underserved, rural and urban communities throughout the state
District 6 Clean California Calendar of Events
Our district is currently hosting events organized to facilitate Caltrans' goal of keeping California highways litter-free as part of the Clean California Initiative. Please note: events may be rescheduled or cancelled due to maintenance needs, including winter operations, or may close early due to capacity restraints.
Calendar of Events

| Date | Event |
| --- | --- |
| April 3 – 30, 2023 | City of Corcoran – Spring Clean Up |
| April 15, 2023 | Tire Drop Off Event – Bena Landfill, Bakersfield (Kern County) |
| May 1 – 27 | City of Hanford – Spring Clean Up |
| May 20, 2023 | Visalia Dump on Us Partnership Event – Visalia, CA |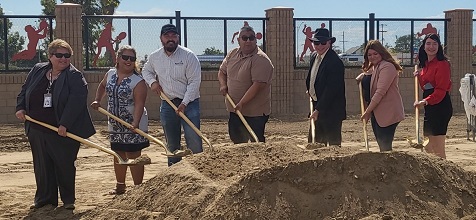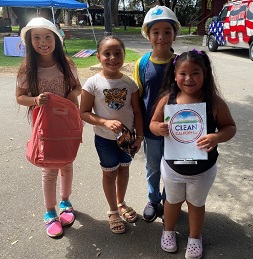 Adopt-A-Highway
The Caltrans Adopt-A-Highway Program provides an avenue for individuals, organizations, or businesses to help maintain sections of roadside within California's State Highway System. Groups have the option to participate as volunteers or to hire a maintenance service provider to perform the work on their behalf. Participation can include one or more of the following activities: Removing litter, planting and establishing trees or wildflowers, removing graffiti, and controlling vegetation. For more information about the program, including our new volunteer stipend program, please visit cleancalifornia.dot.ca.gov/aah or call (866) 236-7824.
Contact Information
For more information about Clean California projects and programs in District 6, please contact Tami Cox – (559) 974-1827 or Tami.Cox@dot.ca.gov.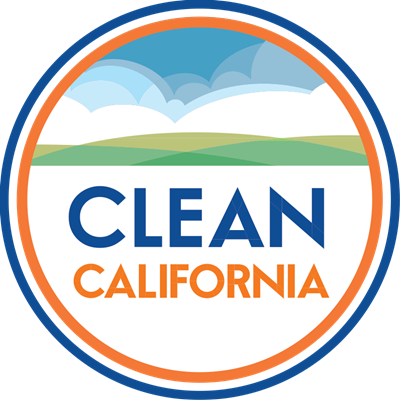 Key Action Areas
Engage & Invest In Communities

Create jobs and support local artists while cleaning and beautifying local roads through community grants.

Education

Drive a cultural shift of shared responsibility for the cleanliness of our roadways through litter prevention education campaigns that focus on properly throwing away trash and the impact littering has on natural resources, waterways, public safety and health.

Expand Litter Pick-Up

Significantly reduce trash from state highways and local roads by strengthening trash collection by Caltrans, community service programs and local volunteers. Increase access to waste facilities and provide free monthly disposal sites throughout the state.

Enhance Infrastructure

Implement sustainable beautification projects that improve safety and transform dividing highways into spaces that unify communities.