I-80 Six Bridges Project
I-80 Six Bridges Project

Caltrans has started working on increasing the vertical clearance to the design standard of 16 feet 6 inches on six bridges that cross over Interstate 80 (I-80) in the City of Vallejo just north of the Carquinez Bridge
Starting with Springs Road, then Magazine Street, Benicia Road, Georgia Street, Tennessee Street, and Redwood Street.
Benicia Road Overcrossing will be completely closed to motorists starting in September 2021 pedestrians and bicyclists, day and night, during the four-month construction period.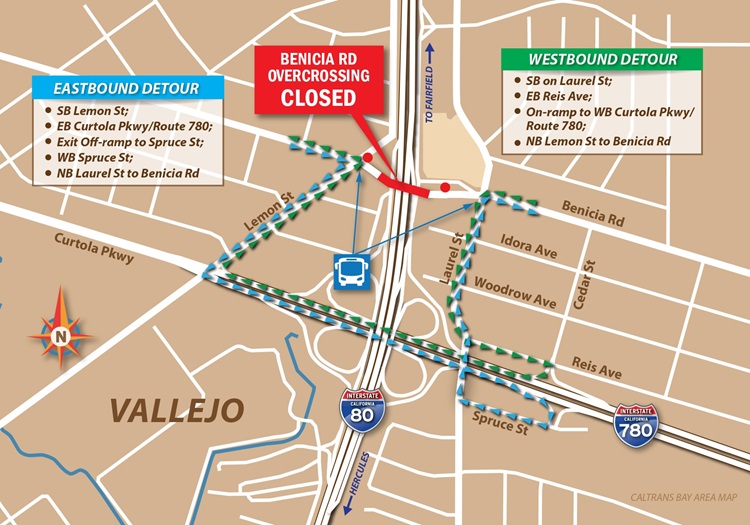 SHUTTLE SERVICE AVAILABLE:
Phone Number: (415) 263-4000
A 24-hr shuttle service will be available for pedestrians and bicyclists who need to safely cross Benicia Road Overcrossing. One shuttle stop will be located on each side of the bridge.
Videos