Highway 101 Moffett Boulevard Overcrossing
Highway 101 Moffett Boulevard Overcrossing
Highway Closures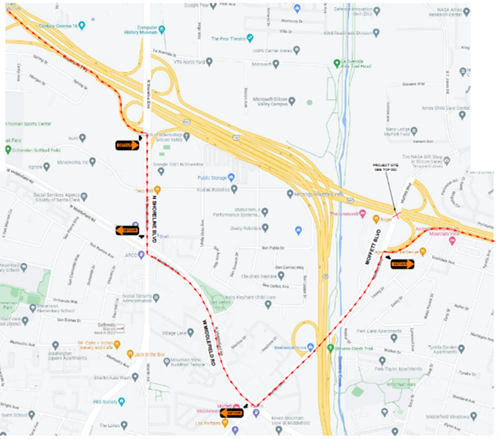 The California Department of Transportation (Caltrans) will perform weekend full closure of southbound U.S.-101at Moffett Boulevard Overcrossing, in the city of Mountain View. The southbound direction of will be closed starting Saturday, September 9 for 12 hours, to perform girder replacement on the Moffett Blvd overcrossing. The scheduled time for reopening is Sunday, September 10.
Detours will be provided for the closed freeway. Other lanes of the freeway may be closed before and after the full Southbound 101 closures September 9 at 9:00 pm until September 10 at 9:00 am.
Motorists are advised to expect delays and allow extra time when traveling. Please drive with caution through the construction zone.
For 24/7 traffic updates, follow 511.org: https://twitter.com/511SFBAY.
For real-time traffic, click-on Caltrans QuickMap: http://quickmap.dot.ca.gov/. Download the QUICKMAP APP to your smartphone for up to date road conditions.
Detour routes
To Moffett Blvd.
From Interstate US-101 take North Shoreline Blvd,
to West Middlefield Rd,
back to Moffett Blvd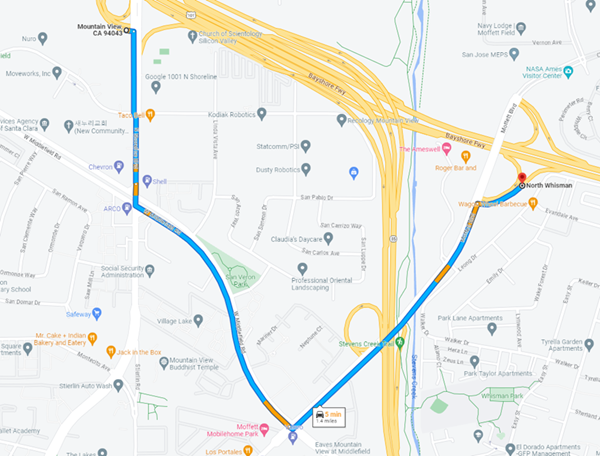 To Southbound Interstate US-101
Take Southbound State Route 85,
To State Route 82,
Then To Northbound State Route 85,
to State Route 237,
to southbound US-101