101 Express Lanes Overnight Closures
101 Express Lanes Overnight Closures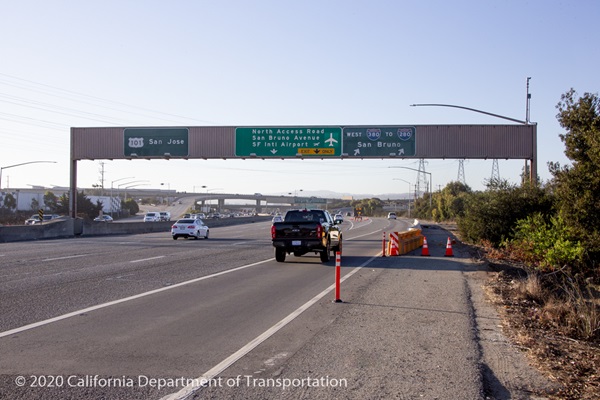 As part of the San Mateo 101 Express Lanes Project, Caltrans successfully completed installation of four overhead sign structures (that span the width of one side of the freeway, from the shoulder to the median) on U.S. 101 in 2022.
The sign structures are large and installing them required flatbed trucks to move them and two cranes to hoist them into place from the center of the freeway. Therefore, it was necessary to close one direction of the freeway at a time for up to five hours for the installation.
The new sign structures replaced structures that were removed in 2021. The new structures are wider to accommodate the new Express Lanes throughout the corridor.
To learn more about these closures, Check out the Project's video on the freeway closures and detour routes. Click here to watch!