EA 04-2Q200 FactSheet 06302020
EA 04-2Q200 FactSheet 06302020
FACT SHEET
State Route 37 Operational Improvements
04-SON-37-PM 3.92/4.12 EA 2Q200
From SR 121 Junction to east of Tolay Creek
Location Map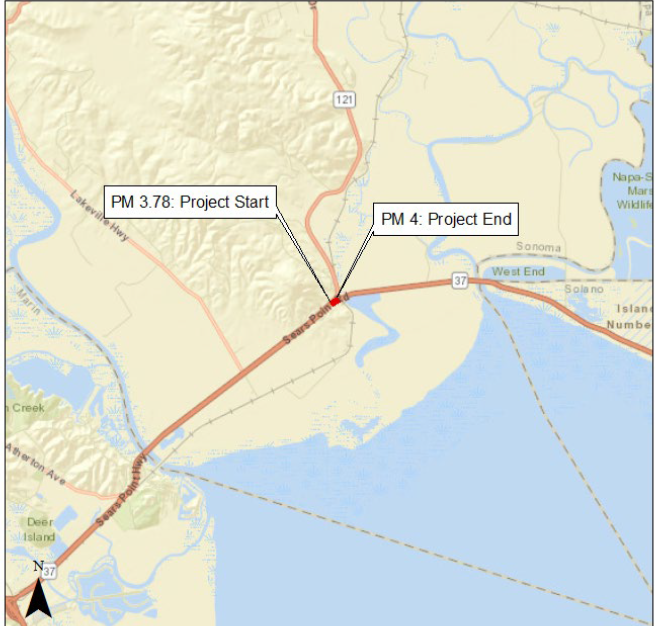 Description:
The project proposes to extend the lane drop on the eastbound lanes from the current location just east of the intersection of SR 37 and SR 121 to a new location approximately east of the Sonoma-Marin Area Rail Transit (SMART) railway crossing. This involves widening the roadway, widening Tolay Creek Bridge, and extending the existing median barrier.
Purpose and Need:
The purpose of this project is to extend the road to two lanes in the eastbound (EB) direction to
accommodate the queue at the lane drop. There is heavy congestion at this location in the EB direction, and it creates a queue which backs up into the SR 37/121 Junction during heavy traffic.
Status:
Programmed in 2020 SHOPP and the environmental phase will begin in late summer 2020.