State Route 49 American Canyon Roundabout
State Route 49 American Canyon Roundabout
Project Description:
This safety improvement project is located within the City of Auburn on State Route 49 (SR-49), from 0.13 miles south of Lincoln Way and Borland Avenue at post mile (PM) 2.22 to their intersection with SR-49 at PM 2.35. The project proposes to realign two reversing curves to increase curve radii and improve sight distance. Additionally, the project consists of replacing the signalized intersection with a roundabout to improve traffic flow and safety.
Project Map: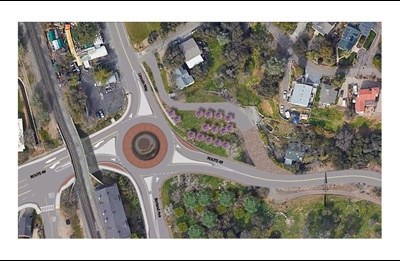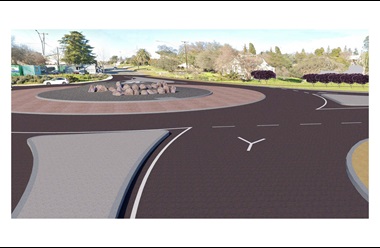 Purpose and Need:
The purpose of the project is to reduce the potential number of collisions by realigning two reversing curves to obtain larger curve radii and improve sight distance. The issues addressed by a realignment are 1) the need to reduce the potential for sideswipe, head-on and various other collisions involving loss of control in the reversing curves and 2) the need to eliminate problems associated with trailers off-tracking on narrow shoulders in tight-radius curves.
Funding:
This project was funded by the 2020 State Highway Operation and Protection Program (SHOPP) under the Safety Improvement Program.
Cost Estimate:
Support Cost: $3,800,000
Capital Cost: $6,050,000
Total Project Cost: $9,850,000
Schedule: