I-5 Corridor Improvement Project (FixSac5)
I-5 Corridor Improvement Project (FixSac5)
Latest News
Virtual Public Meeting
Please join us on March 2, 2021 between 6-8 PM to contribute to the project development! Click here to be part of the virtual meeting.
Description and Location
The project proposes to construct managed lanes in both directions on Interstate 5 (I-5) in Sacramento County from I-5/US 50 Interchange to Sacramento River Bridge (Br No 22-0025). Intelligent transportation system (ITS) infrastructure will also be added to actively manage recurrent and non-recurrent congestion.
Caltrans Mission
Our Mission defines what we do and who we are. Our Vision defines our ideals—what we aspire to be. We are entrusted with efficiently managing, preserving, and protecting California's transportation system, one of the State's most vital assets.
Project Purpose and Need
The purpose of the proposed project is to reduce congestion, increase person throughput, provide multimodal access, promote ride sharing, improve mobility, and improve traffic operations. Also, provide innovative transportation management technologies, and promote opportunities and support for economic development.
The section of I-5 within the proposed project limits experiences high travel demand especially during peak commute periods. As a result, the project area is subject to recurring congestion and impaired mobility, resulting in bottlenecks, increased vehicle emissions, increased travel costs, and reduced travel time reliability. Additionally, planned development between downtown Sacramento and SMF will only increase the severity of congestion along this route.
Project Benefits
According to the Sacramento Area Council of Governments (SACOG) Project Performance Summary, the I-5 Corridor Improvement Project received supportive scores for potentially reducing regional congested VMT/capita.
The project area would experience 109% growth in dwelling units and employment, 69% higher than regional averages.
Congestion in the project area has increased substantially due to several bottlenecks and increased travel demand.

Vehicle hours of delay at 60 mph has increased 103% from 2012 to 2017, making I-5 the 2nd most congested freeway corridor in the area.
Two of the top four bottlenecks for the region were located in the project area, accounting for majority of the daily vehicle hours of delay.
While major bottlenecks exist in both the AM and PM commute hours at the I-5/US 50 interchange, other project area bottlenecks severely impact congestion.
The SACSIM travel demand modeling analysis has shown that the proposed managed lanes may provide up to a 30% reduction in vehicle hours of delay at 60 mph.

There are several freight benefits as I-5 connects one of the largest metropolitan areas within the State to agricultural and manufacturing industries in the Central Valley, San Francisco Bay Area, and the Ports of Stockton, West Sacramento, and beyond.
This project

Reduces congestion
Increases person throughput
Provides multimodal access
Promotes ridesharing
Improves mobility and travel time reliability, and
Improves traffic operations using ITS and other innovative transportation management technologies
Will reduce Greenhouse Gas (GHG) emissions.

This proposed project will have significant multimodal benefits.

Project features will help promote transit usage and
Increase travel time reliability,
Bicycle/pedestrian access and safety, and
Potential mode shift away from single occupancy vehicles.
Funding Breakdown
This project is a capacity increasing project. Caltrans intends to pursue funding opportunities through state, federal and local competitive programs. The project has received $4.35 million from the 2018 & 2019 SACOG Competitive Program to commence environmental work on the project. The SACOG 2021 Regional Program awarded the project an amount of $2,941,000 RSTP and $3,700,000 CRRSAA to complete preliminary engineering and environmental studies. In addition, $70,000 in local funding was awarded to RW Capital.
COST ESTIMATE:
| Phase | Cost | Programmed |
| --- | --- | --- |
| Environmental Clearance | $11,730,200 | $11,730,200 |
| Design | $14,500,000 | $0 |
| Right of Way Support | $900,000 | $0 |
| Construction Support | $28,000,000 | $0 |
| Right of Way Capital | $4,230,000 | $130,000 |
| Construction Capital | $324,000,000 | $0 |
| Total | $383,360,000 | $11,860,200 |
Delivery Schedule
| Phase | Date |
| --- | --- |
| Environmental Clearance | Winter 2023 |
| Design | Spring 2025 |
| Begin Construction | Winter 2025 |
| End Construction | Winter 2028 |
Project Map
Pictures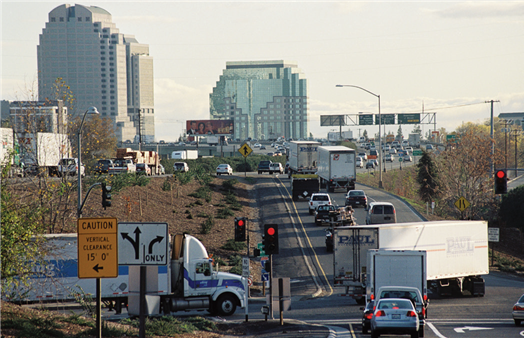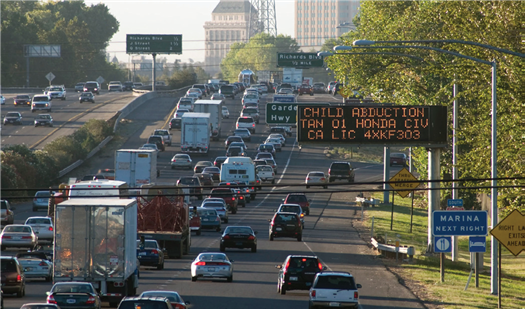 Documents
Contact Us
Jess Avila, Project Manager
Phone: (530) 741-4533
Email: jess.avila@dot.ca.gov
Dennis Keaton, Public Information Officer
Phone: (916) 825-5252
Email: dennis.keaton@dot.ca.gov
Dianira Soto I-80 Corridor Manager
Phone: (530) 740-4905
Email: dianira.soto@dot.ca.gov
Helpful Links